The School of Education has launched a series of evening events titled "Dining and Dialogue" providing an opportunity for teacher education majors who are young men of color to come together to network and learn with various guests advocating for diversity in teaching.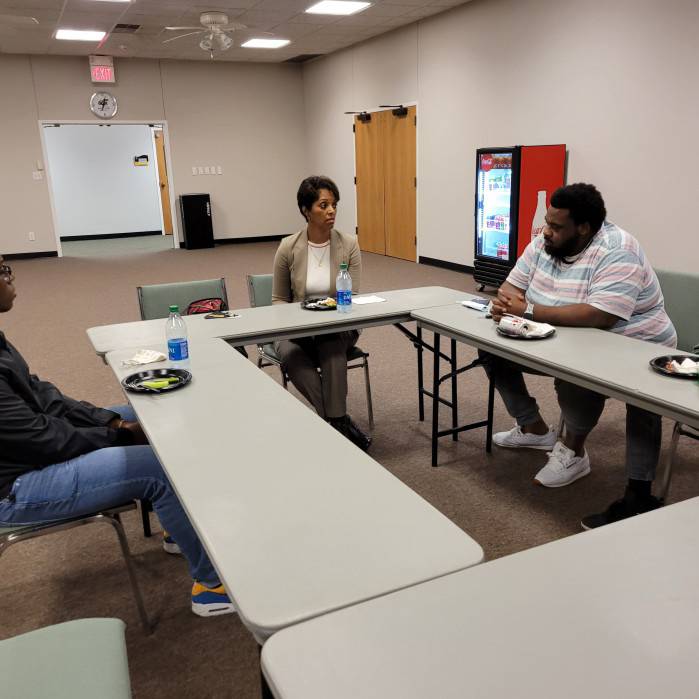 Dr. Carmen Tafolla and Dr. Gwen Mukes were featured at the inaugural Dining and Dialogue in September. Dr. Tafolla visited with the teacher education students in attendance about her own journey through education, arriving at international recognition as a performance artist and author, and her being named Texas Poet Laureate. Dr. Mukes shared her own story that led her, after years of being an educator, to California to start a new career in acting.
The October program featured dining guest was Dr. Kaye Monk-Morgan, WSU Vice-President for Strategic Engagement and Planning. Dr. Monk-Morgan shared her journey as a first generation student and her stories resonated with the stories the students shared with her. Additionally, Kaye provided an opportunity for the students to share their experiences at WSU.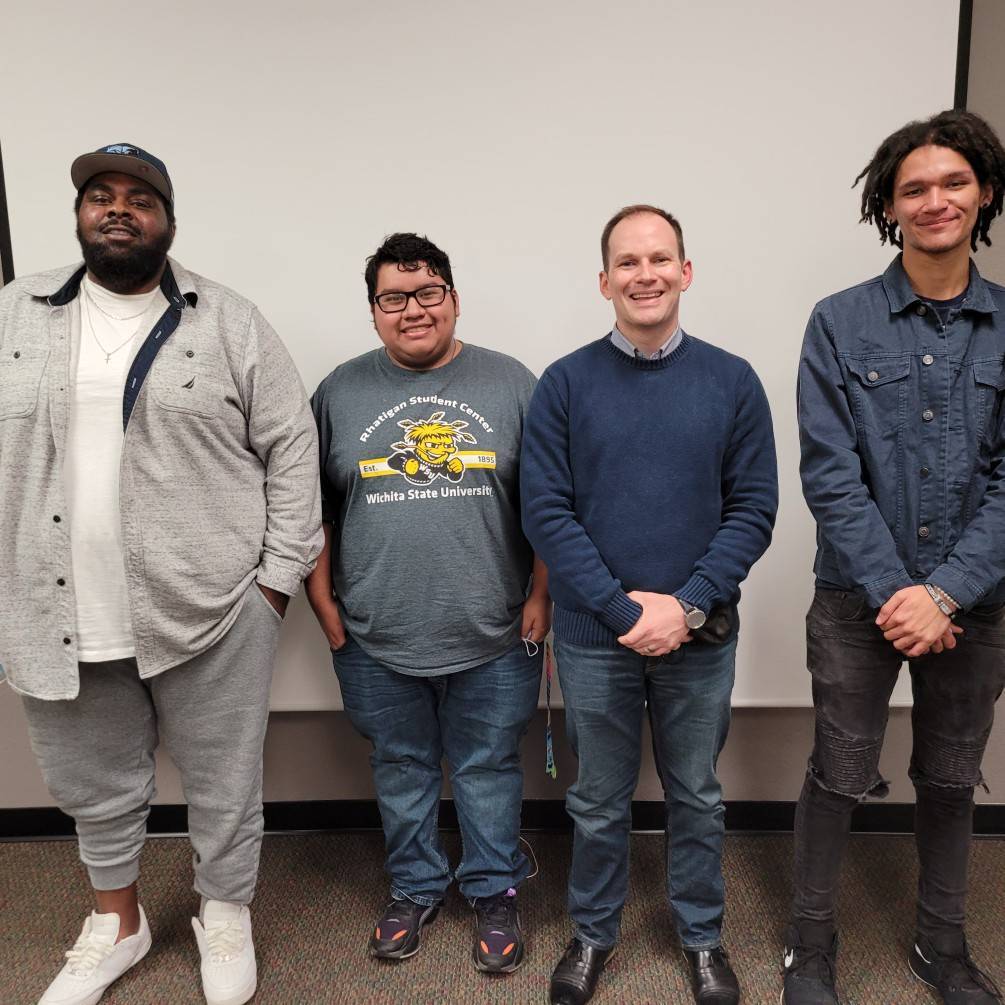 Dr. Brandon Whipple, Wichita mayor, joined the Dining and Dialogue sessions this month. He connected quickly with the students as he shared his own story of building his self-confidence after having many challenges in school through Tae Kwan Do and the mentoring of his instructor. Dr. Whipple overcame many obstacles in his educational and career pathways, and the students shared their own challenges parallel to his. One of the students in attendance, a non-traditional student, also took the opportunity to ask the mayor about concerns related to the closing of a store in his neighborhood, generating a bit of discussion regarding "food deserts."
The School of Education plans on holding the Dining and Dialogue sessions each month, and will be encouraging the young men that attend to sign up for the Men of Color – Educators of Tomorrow project that WSU has launched in partnership with the Wichita Public Schools. The department currently has 39 students in teacher education pathways that are young men of color, and hopes that efforts like these networking events will have a ripple effect on the recruitment and retention of young men of color in teacher education at WSU.