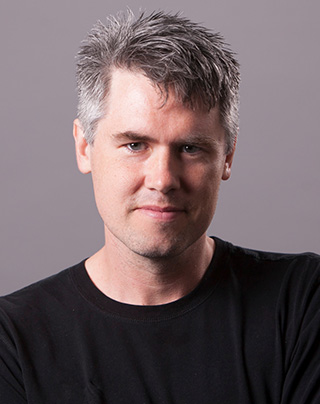 Hweat! I'm an Associate Professor of English at Wichita State, where I specialize in Shakespeare and early English literature, with particular emphases on the history of the book, publication history, textual theory, and the technologies and economics of writing. Born and raised in the coal region of Pennsylvania, I converted from bratty slacker to informed reader after a friend lent me some graphic novels to read while I recovered from a hideously broken leg (an injury that ended an astonishingly unpromising football career.) Duly inspired, I studied English literature and drama at the University of Scranton. Upon graduation I moved to Arlington, VA, where I furthered my literary studies at George Mason University and the Folger Institute while working at a (now-defunct) independent bookstore in Georgetown. Being able to use early modern books at the Folger allowed me to fuse my work in the modern book trade with my academic interests in English Renaissance and Restoration literature. As a result, I earned a doctorate at the University of Virginia, where I concentrated on bibliography, book history, and textual theory.
In 2010 I joined the team editing the New Oxford Shakespeare at Indiana University-Purdue University Indianapolis, collaborating with general editors Gary Taylor, Terri Bourus, and John Jowett to produce an innovative old-spelling edition of Shakespeare informed by recent scholarship in book history, performance studies, and authorship studies. I edited all of Shakespeare's poems and a bunch of his plays for the edition. Our William Shakespeare: Modern Critical Edtion, designed for classroom use, appeared in 2016, just in time to celebrate the quadricentennial of Shakespeare's death. The William Shakespeare: Critical Reference Edition arrived in 2017; this includes old-spelling texts of the works, textual introductions, and publication histories of Shakespeare's works. I'm currently at work on editions the 1597 Q1 text of Romeo and Juliet, the folio text of 2 Henry IV, and a bunch of odd versions of some of Shakespeare's poems for a forthcoming Complete Alternative Versions volume of NOS, which will, as the title promises, include all of the Shakespearean texts that were not included in CRE. I've also recently joined the team of The Oxford Marlowe, a complete edition and reassessment of the works and publications of Shakespeare's tragically short-lived colleague Christopher Marlowe, for which I'll be editing his poems Hero and Leander and 'The Passionate Shepherd To His Love'.
Having joined the Wichita State Faculty in 2012, my work has appeared/is forthcoming in, among other places, Philological Quarterly, Sidney Journal, Papers of the Bibliographical Society of America, and Shakespeare Survey. My book, Literary Folios and Ideas of the Book in Early Modern England (Palgrave, 2014), investigates how literary work by Ben Jonson, Samuel Daniel, Shakespeare, John Taylor the Water Poet, and others published in large-format folios contributed to contemporary debates about the nature of the book. My work in early modern studies has focused on how publishers and booksellers such as Francis Kirkman, Henry Herringman, and Richard Bentley, spurred by the Restoration of Charles II and the fear that English literary culture had largely disappeared during the Interregnum, began to construct histories of English literature through their publications, catalogues, and booklists, and in doing so gave a platform for the development of English literary criticism. Having offered courses at WSU on, among other things, John Milton, the History of the English Language (in which my students learned Old and Middle English!), Early Modern Drama, and Revenge Tragedy, I look forward to turning today's bratty slackers into the scholars, performers, writers, and textual editors of tomorrow.
Though Shakespeare and seventeenth-century publishers remain closest to my heart, my main scholarly project these days is a book, written in collaboration with WSU's own Dr Darren DeFrain, tentatively titled No Choice But Action: A Critical History of Kansan Postpunk, under contract with the University Press of Kansas. Our book aims to recover Kansas' oft-overlooked contributions to American independent and alternative music; it will tell the stories of legendary and should-be-legendary bands such as The Embarrassment, Get Smart!, Micronotz, Start, Short-Term Memory, The Mumbles, The New Wave Brothers, Schloss Tegal, and Abuse, along with others from Wichita, Lawrence, and elsewhere; and it will, among other things, explain why it matters that Ron Klaus wrecked his house.
Contact Dr. Connor at francis.connor@wichita.edu.