Mikrokosmos, the literary journal of Wichita State's MFA program, has been publishing outstanding work that has come through our program for over fifty years. Past contributors include William Burroughs, Charles Plymell, William Stafford, Jeanine Hathaway, Tom Noyes and Justin Nicholes, among others.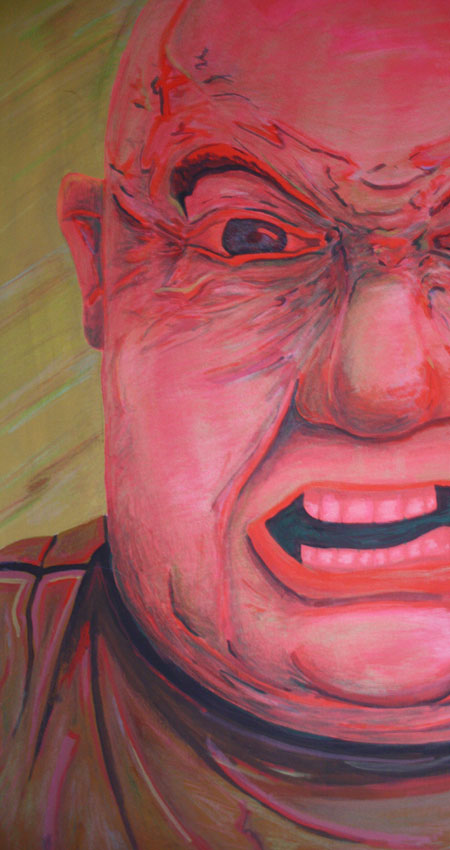 Mikrokosmos staff is made up of predominantly MFA candidates, however, any WSU student is welcome to join, so both the direction of our journal and our aesthetic tend to change on a year-to-year basis.
One recent change has been the addition of a national online counterpart to Mikrokosmos – mojo (mikrokosmos online journal). Where Mikrokosmos has a tradition of publishing local Wichita writing, the MFA program at Wichita State has developed mojo to extend our search of great literature across the nation. We are also pleased to announce that outstanding national writing featured in mojo will also be featured in our annual print edition of Mikrokosmos, making the print journal a combination of Wichita State's long running aesthetic and an expanding national writing scene.
Visit mojo's ever-growing and expanding website here. We're always accepting submissions from talented writers around the nation, so take a look at what we're doing and, if you're not yet affiliated with WSU or at least three years removed from the program, take a look at mojo's submission guidelines and submit some of your best work.
Mikrokosmos will continue to publish prose, poetry and art from Wichita State students, faculty and alumni. Our deadline for print journal submissions will run from the beginning of each fall semester through March 1 of the ensuing spring semester. Submissions should be emailed as attachments, with a cover letter included in the body of the email citing your affiliation with WSU and any relevant information, and can be sent to: mojoeditors@gmail.com.
Manuscript Guidelines:
Poetry: 5 page limit
Prose: 15 page limit
Images: 5 slide limit
Issues of Mikrokosmos can be purchased for $5. Orders, questions and comments can be addressed to either mikrokosmos@wichita.edu or mojoeditor@gmail.com.