Spring 2021
ENGL 230: Exploring Literature
MW 11:00-12:15 [CRN 12573]
Instructor: TBD
MW 12:30-1:55 [CRN 13542]
Instructor: TBD
TR 9:30-10:45 [CRN 12574]
Instructor: TBD
Online [CRN 12575]
Instructor: TBD
Online [CRN 13332]
Instructor: TBD

General education humanities introductory course. ENGL 230 is a general education introductory course designed to expose students to the reading of literature in its major traditional period or genres (fiction, poetry, drama). Prerequisite (or co-requisite): ENGL 102.
ENGL 232R: Horror And the Supernatural
Online [CRN 27021]
Instructor: Kerry Jones

In this course we will examine classical and contemporary works of horror and the supernatural, particularly themes and ideas common to the genre--and we'll try (try) to figure out just what makes this genre so popular. What draws readers to the macabre, the fantastic, the grotesque, and the truly terrifying? Why do we keep coming back for more? Authors may include Poe, Hawthorne, Henry James, Ira Levin, Shirley Jackson, Octavia Butler, and Joyce Carol Oates. General education humanities introductory course. Prerequisite(s): ENGL 101, 102 and/or instructor's consent.
ENGL 232K: Images of Insanity
Online [CRN 13652]
Instructor: Lael Ewy
General education humanities introductory course. You wake to the sound of screams. You are immobilized, the covers of your bed cinched down so tight that you can barely breathe. Craning your neck in the half-light, you can make out a room full of white lumps on bed frames—your co-inhabitants in a world of clinical white. Here, somehow, you must begin to heal. Images of Insanity uses the work of some of America's greatest writers to bring students the realities of overwhelming emotional experiences and extreme states of mind. Together, we challenge stereotypes and break stigma to see how creating and engaging in the literary arts can bring us deeper understanding and greater compassion for what we face when we face madness. General education introductory course. Pre- or corequisite: ENGL 102.
ENGL 273: Science Fiction
Online [CRN 12578]
Instructor: John Jones
General education humanities introductory course. Survey of key classic and contemporary works of science fiction and speculative literature, emphasizing themes and ideas common in the genre and its subgenres. Prerequisites: ENGL 101, 102.
ENGL 285: Introduction to Creative Writing
TR 11:00-12:15 [CRN 12579]
Instructor: Margaret Dawe
This is a course in literary writing, both poetry and fiction. Students will write four poems practicing specific technical skills (a poem around one image, a poem with no end-stopped lines, a poem in iambic pentameter, and a poem which uses slant rhyme) and receive suggestions for revision of those poems and turn in final versions of the poems in a poetry portfolio. For the fiction half of the semester, students will write four 500-word exercises to practice how to create characters and how to create a plot, and then write a 750-word short story in which conflict leads to a plot reversal (where events, which seem to be leading toward one conclusion, lead elsewhere) or a character reversal (where a character is transformed or revealed in a different light to himself or herself—or to the reader). Based on suggestions, the student will revise that story and include it in a fiction portfolio.
MW 12:30-1:45 [CRN 14894]
Instructor: TBD

General education humanities introductory course. Introduces the techniques and practice of imaginative writing in its varied forms, primarily literary poetry and fiction. Prerequisite(s): ENGL 101, 102.
ENGL 301: Fiction Writing
M 2:00-4:20 [CRN 12580]
Instructor:TBD

Delivery will be remote and synchronous, by Zoom.
English 301 continues the work begun in English 285 on writing literary fiction. Prerequisite: English 285 with a grade of B- or better
ENGL 303: Poetry Writing
T 2:00-4:20 [CRN 14217]
Instructor: Sam Taylor
In this course, we will focus on writing poetry as a way of exploring the world and the self. Beyond any concern for product, this course will prioritize each student's deepening relationship to the creative process—beginning with freeing students from inhibitions, self-censorship, and fears of vulnerability, and guiding each writer to touch the world up close with the imaginative power of language. The poem will be presented as a field in which a vision of the world is enacted, a space in which anything can happen, a song in which essential experience comes to life. We will read diverse models of great poems and gradually introduce formal considerations of the craft as we share and respond constructively to each other's work.

More perhaps than any other class, this course is all about you. How do you touch the world, see the world, feel the world? What is your vision? However, while this course is about you, writing poetry is more than just a means of self-expression, more than a way of expressing our familiar selves. Rather, it can be a way of exploring the mystery of the world and of our selves beyond all our accustomed identities and concepts—a vehicle that can help us to realize a magical and transformative self that connects with all things everywhere. It is presumed that, if you enroll in this class, you seek to explore your world through words, and your total engagement with both the class and your writing process is expected. Though this class offers much opportunity for fun and playful discovery, it also demands an intense commitment on a daily level. Prerequisite: ENGL 285 with a grade of B- or better.
ENGL 310: The Nature of Poetry
MW 9:30-10:45 [CRN 14391]
Instructor: Dr Francis X Connor
Poetry, I tell my students, is idiosyncratic. I celebrate myself and sing myself. I saw the best minds of my generation destroyed by madness. I have met them at the close of day / Coming with vivid faces. I am the people, humble, hungry, mean. I may assert Eternal Providence / And justify the ways of God to men. I rise with my red hair / And I eat men like air. I sought fit words to paint the blackest face of woe. I will put Chaos into fourteen lines / And keep him there. In this strange labyrinth how shall I turn? I have eaten the plums that were in the icebox. As under a green sea, I saw him drowning. And now I live, and now my life is done. These fragments I have shored against my ruins. Look on my works, ye mighty, and despair. I, too, dislike it.
General education humanities and fine arts advanced further study course. Prerequisite: ENGL 102.
ENGL 315: Introduction to English Linguistics
Online [CRN 12593]
Instructor: Dr Mythili Menon
General education advanced further study course. Introduces linguistic principles, including phonological and grammatical concepts. Cross-listed as LING 315.
ENGL 323: World Literature
MW 12:30-1:45 [CRN 12795]
Instructor: Dr Katie Lanning
General education humanities course. This course approaches the vast array of world literature by focusing on the unifying theme of leaving home. How does literature from across the world represent concepts like homeland, borders, and foreign spaces? How do they understand place and the relationship between different regions of the world? Our course seeks to investigate these questions with a small but diverse snapshot of world literature. We'll learn and practice several methodologies in pursuit of this study: comparative literature, translation theory, and colonial/postcolonial studies. Our class challenges you, then, not only to think about the content of our readings but also about the approaches we take in analyzing them. These tools will equip you to assess world literature even beyond the texts assigned in this course. In order to explore real-world (pun intended!) applications of our world-literature class, our semester culminates in a project in partnership with Wichita's Museum of World Treasures. (This course is planned to meet in-person but maintain flexibility; we'll do what is safest!)
ENGL 330: The Nature of Fiction
Online/Asynchronous [CRN 13550]
Instructor: Dr Carrie Dickison

General education humanities course. This course focuses on critically reading and writing about fiction: a genre that includes short stories, novels, and (in this class) graphic novels. We will read a range of short stories, both classic and experimental, as well as Octavia Butler's neo-slave narrative Kindred, Kazuo Ishiguro's dystopian novel Never Let Me Go, and Gene Luen Yang's award-winning graphic novel American Born Chinese. ENGL 330 also introduces you to research practices in literary studies, which will prepare you for other upper-division English courses. Prerequisite: ENGL 102.
MW 11:00-12:15 [CRN 14920]
Instructor: TBD
ENGL 340: Shakespeare
TR 12:30-1:45 [CRN 12996]
Instructor: Dr Francis X Connor
General education humanities and fine arts advanced further study course. Shakespeare is deeply embedded in contemporary writing, theatre, pop culture, film, politics, educational policy, etc., so much so that whether you've read his works deeply or not you're engaging with him and his writing. This course will take you straight to the source: looking at a variety of plays and poems (and later adaptations of the plays and poems up to the present), we'll explore and think about why Shakespeare has managed to remain useful over the centuries. We'll engage his writing by playing with a variety of critical perspectives including performance, book history, cultural studies, and ecocriticism. Whether you have no experience with Shakespeare at all or you have all the plays by heart, you'll understand him a little better, and by extension will understand our world a little better. Most importantly, a rousing bit of Shakespeare in the early afternoon stiffens the sinews and conjures up the blood. The game's afoot! [N.B.: barring another wave of the plague, this class will be entirely 100% live and in person.]
ENGL 360: Major British Writers I
MW 11:00-12:15 [CRN 14203]
Instructor: Dr Katie Lanning
General education humanities and fine arts advanced further study course. This course studies major authors in British literature from the Anglo-Saxon period to the late eighteenth century. In addition to tracking important developments in British literary history, we will also investigate how readers have accessed and continue to access these works. How and why do certain texts enter the canon of British literature? How do we assess works that have never made it into an anthology? What is our responsibility as scholars to preserve and explore centuries-old works of literature? We will approach this survey of British literature in three units: Medieval, Early Modern, and Restoration/Eighteenth Century. (This course is planned to meet in-person but maintain flexibility; we'll do what is safest!)Prerequisite: ENGL 102.
ENGL 361: Major British Writers II
TR 11:00-12:45 [CRN 12594]
Instructor: Dr Mary Waters
General education humanities and fine arts advanced further study course. The second half of the British literature survey, covering the period from 1789 through the twentieth century, includes some of the most important and best loved of all British writers, many of them writing about some of the most contentious issues in British history—issues such as women's rights, labor reform, the abolition of the slave trade, social responsibility, technological progress, gender relations, nationalism and patriotism, and the possibilities for a spiritual life. We will read works in all major literary genres—poetry, fiction, drama, essay, autobiography—by writers such as William Wordsworth, Olaudah Equiano, Mary Wollstonecraft, John Keats, Charles Dickens, Elizabeth Barrett Browning, Oscar Wilde, William Butler Yeats, and many others. Prerequisites: Completion of English 101 and English 102 or equivalents with a grade of C- or better.
ENGL 362: Major American Writers I
MW 11:00-12:15 [CRN 24858]
Instructor: Dr Rebeccah Bechtold
"Major American Writers I" emphasizes the various social, political, and economic upheavals that mark early American lives. A survey of American literature and culture from Exploration to the mid-nineteenth century, the course will introduce you to representative works that frame our understanding of early American culture. We therefore will be examining a wide range of texts from the early conquest and colonization period through the American Renaissance and Civil War, all the while attempting to understand how and why we define American literature as we do.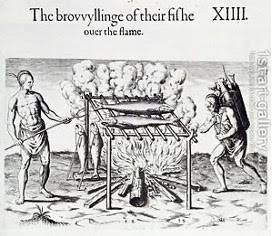 ENGL 363: Major American Writers II
Online [CRN 12595]
Instructor: Kerry Jones
General education humanities and fine arts advanced further study course. This course will survey the major trends in American literature from the end of the nineteenth century to the present, focusing on realist, modern, and postmodern innovations in short fiction, poetry, drama, and the novel. Since our course will begin with the period in which the United States emerged as a world power, we will pay attention to the cultural conditions that made the twentieth century "the American Century" and how the major writers of the period have responded and continue to respond to that context. Prerequisite: ENGL 102.
ENGL 377: Graphic Novels
MW 12:30-1:45 [CRN 16054]
Instructor: Dr Darren DeFrain
General education humanities course. Introduces the history of sequential art and graphic novels. Explores social, cultural and aesthetic issues related to the form. Emphasizes the literary merit of the works and their relationship to other literary forms.
ENGL 401: Fiction Workshop
W 2:00-4:20 [CRN 12974]
Instructor: TBD
Advanced course. Manuscripts are critiqued to develop skill in writing, rewriting, and polishing literary fiction. Students write short stories and learn how to critique works-in-progress to help one another draft and revise fiction with the aim of producing intellectually and emotionally compelling and beautiful work. Along with student stories, the class reads the fiction of professional writers and writes a weekly 500 word fiction exercise that teaches how to break the process of writing into do-able steps. Emphasis is on honest assessment of writing quality and on encouraging each student writer's ambition and tenacity. The goals are to write stories structured dramatically around a protagonist who experiences internal and external conflict and which have a beginning, middle, and end and to write with increased control of punctuation, grammar, word choice syntax, and paragraph coherence and unity. Prerequisite: ENGL 301. Repeatable for credit.Prerequisite(s): ENGL 301.
ENGL 403: Poetry
Writing

T 2:00-4:20 [CRN 14216]
Instructor: Sam Taylor


Students who have already taken ENGL 303: Poetry Writing can continue their exploration of poetry in ENGL 403. Students in ENGL 403 will participate in all activities of ENGL 303 (see above) and will also develop a portfolio of work that they will submit to journals and magazines. (Course may be repeated for credit) Prerequisite: ENGL 303.
ENGL 526: Romantic Literature: The British Romantic Novel
W 4:30-6:50 [CRN 17052]
Instructor: Dr Mary Waters
The novel has long been recognized as a genre that responds to and influences a wide range of cultural practices, but it has less often been recognized for the vital role it played in Romantic-era British politics and aesthetics. This course will study the Romantic novel, a genre that alternately expressed a rollicking sense of humor, deep-rooted psychological fears, subversive political views, scientific skepticism, and newly emerging understandings of Great Britain as a nation of people with a share d cultural heritage. We will read several types of novels that first emerged during the Romantic period, including the Gothic, the Jacobin, the Historical novel, and the regional novel, examining them through the lens of selections from various theories of the Romantic novel.
ENGL 546: Studies In Ethnic Literature: Native American Storytelling
T 4:30-6:50 [CRN 14206]
Dr Jean Griffith

In The Truth about Stories, Thomas King writes that "stories are wondrous things. And they are dangerous." Our course in Native American storytelling will use King's work of non-fiction as a lens through which to explore fiction as well as various other genres, such as poetry and the vast oral literature that predates and continues to inform Native American writing. In doing so, we will take up such questions as: why do we tell stories, and how are the stories we tell informed by who we are? How does culture inform storytelling? Do different cultures tell stories for different reasons? What opportunities do written stories--an art form foreign to traditional tribal cultures--hold for Native Americans? How can a "foreign" form of expression articulate Indian sovereignty and self-preservation? How can stories be "dangerous?" Our exploration of such questions will consider the relationships between written and spoken texts, history and literature, mainstream American culture and Indian country, and between tradition and change.
Unless it is unsafe to do so, we will be meeting in the classroom (LH 326) at the scheduled day and time.
ENGL 590: Senior Seminar
TR 2:00-3:15 [CRN 12599]
Instructor: Dr Francis X Connor
I *think*–but I'm not completely settled on this yet–we'll focus our seminar on the work, life, and literary/historical contexts of English literature's most notorious, controversial, dashing, intellectual poet/playwright: the tobacco-loving, atheist, possibly non-heteronormative, bar-brawling homicide victim, Christopher Marlowe. Expect (though again, still thinking this through) something akin to a true hybrid course, with in-class seminar discussions + weekly research tasks leading to a final public and/or digital presentation of a research project. Also, read Edward II over the summer if you can; it's crazy
This is a required capstone course for the English major and should be taken during a student's final year of study. Prerequisite: completion of 18 hours toward the major. Not available for graduate credit. [N.B.: please contact the Undergraduate Coordinator, Fran Connor, if you need to enroll in this class.]
ENGL 680: Theory and Practice in Composition
R 4:30-6:50 [CRN 12600]
Instructor: Dr Carrie Dickison

Introduces theories of rhetoric, research in composition and writing programs, and practices in schools and colleges. Students investigate the process of writing, analyze varieties and samples of school writing, and develop their own writing skills by writing, revising and evaluating their own and others' work. Designed especially for prospective and practicing teachers; may not be taken for credit by students with credit in ENGL 780.