Fall 2022
ENGL 230: Exploring Literature
MW 11:00-12:15 [CRN 12379]
Instructor: TBD
TR 11:00-12:15 [CRN 12380]
Instructor: TBD
Online [CRN 13244]
Instructor: TBD
Online [CRN 13245]
Instructor: TBD
Online [CRN 12381]
Instructor: Melinda DeFrain
Young Adult Literature
This course will be a study of young adult novels and is intended to introduce the reader to important distinctions and concepts in the genre. The course will concentrate on how themes in young adult fiction mirror what is happening in the world and feature protagonists undergoing important emotional growth and change. The course will be multicultural and include works by authors from a variety of backgrounds.
Online [CRN 13069]
Instructor: TBD
ENGL 232K: Images of Insanity
Online [CRN 12916]
Instructor: Lael Ewy
General education humanities introductory course. You wake to the sound of screams. You are immobilized, the covers of your bed cinched down so tight that you can barely breathe. Craning your neck in the half-light, you can make out a room full of white lumps on bed frames—your co-inhabitants in a world of clinical white. Here, somehow, you must begin to heal. Images of Insanity uses the work of some of America's greatest writers to bring students the realities of overwhelming emotional experiences and extreme states of mind. Together, we challenge stereotypes and break stigma to see how creating and engaging in the literary arts can bring us deeper understanding and greater compassion for what we face when we face madness. General education introductory course. Pre- or corequisite: ENGL 102.
ENGL 232R: Horror and the Supernatural
Online [CRN 13339]
Instructor: Kerry Jones
General education humanities introductory course.
ENGL 232T: Hip-Hop and Culture
MW 2:00-3:15 [CRN 16293]
Instructor: Dr Leisl Sackschewsky
General education humanities course. Introduces students to the terms, analytic techniques and interpretive strategies within cultural studies, and to thinking about how they are a fruitful site for exploring the vast world of hip-hop music and culture. Emphasizes how cultural processes and artifacts are produced, shaped, distributed, consumed and responded to by audiences, as well as how that impacts culture and cultural production. Through small and large group discussion, research, writing and presentations, students are encouraged to critically examine these various dimensions of culture and their broader social, political, aesthetic and ethical contexts.
ENGL 273: Science Fiction
Online [CRN 12384]
Instructor: John Jones
General education humanities introductory course. Survey of key classic and contemporary works of science fiction and speculative literature, emphasizing themes and ideas common in the genre and its subgenres. Prerequisites: ENGL 101, 102.
ENGL 276: The Literature of Sports
TR 11-12:15 [CRN 17041]
Instructor: Clinton Jones
General education humanities course. Introduces the general education student to interpretations and representations of sports as a cultural phenomenon. Readings may include fictional and nonfictional texts and films. Prerequisite(s): ENGL 101,102.
ENGL 277: The Detective Story
TBD [In-person] [CRN 14536]
Instructor: Dr Katie Lanning
General education humanities course. The hard-boiled detective, the femme fatale, the whodunit – you are probably already familiar with the tropes of contemporary crime fiction. But what did representations of crime and punishment in literature look like before crime fiction was an established genre, or before there were even detectives or an organized police force? This course takes up these questions to study literary lawbreakers in the eighteenth- and nineteenth-century British Empire. This time span encompasses both a moment before "crime" and "crime fiction" were formalized as the categories we understand today and, especially toward the end of the Victorian period, a moment when criminology emerged not only as a field of serious study but also as a source of sensational entertainment. In this class, we'll read popular fiction of the period in order to trace how the development of the literary genre of crime fiction coincided with, and at times even shaped, parallel developments in criminal justice. We'll consider the different ways that literary criminals were characterized – as celebrities, victims, heroes, even monsters – and how their stories reflected changing attitudes toward real-life crime. Non-majors are epecially encouraged to join this class, especially anyone interested in criminal justice, history, or good mysteries. Prerequisite(s): ENGL 101, 102.
ENGL 285: Introduction to Creative Writing
TR 11:00-12:15 [CRN 12385]
Instructor: TBA
MW 12:30-13:45 [CRN 24581]
Instructor: TBD

General education humanities introductory course. Introduces the techniques and practice of imaginative writing in its varied forms, primarily literary poetry and fiction. Prerequisite(s): ENGL 101, 102.
ENGL 301: Fiction Writing
M 2:00-4:20 [CRN 12386]
Instructor: Margaret Dawe

English 301 continues the work begun in English 285 on writing literary fiction. Students will write a series of ten exercises and three short stories, and revise Story 2 or 3 for a final portfolio. The exercises help students develop their craft and many can be done to help with that final story revision. Topics include how to write a first line for a story, how to create characters who are complex and have rich inner lives, how to how to write dialogue and to combine dialogue with gesture, to name some. We'll also read stories by published writers to study craft.
Prerequisite: English 285 with a grade of B- or better
ENGL 303: Poetry Writing
T 2:00-4:20 [CRN 13842]
Instructor: Sam Taylor
Delivery will be hybrid, primarily in-person.
In this poetry workshop, we will focus on writing as a way of intimately exploring the world and the self. This course includes plenty of fun, but it also requires an intense engagement with your whole being and should be entered with purpose and intention. Beyond any concern for product, we will prioritize each student's deepening relationship to the creative process itself-— beginning with freeing him/her from inhibitions, self-censorship, fears of vulnerability, and rational control, and guiding each writer to touch the world up close with the imaginative power of language. The poem will be presented as a field in which a vision of the world is enacted, a space in which indeed anything can happen. Throughout the semester, we will read diverse models of successful poems and gradually introduce formal considerations of the craft as we respond constructively to each other's work. Repeatable for credit.
ENGL 307: Narrative In Literature and Film
Online [CRN 13993]
Instructor: Dr Carrie Dickison
Explores the relationship between literature and film, addresses theoretical and practical issues involved in adaptation, and offers case studies of adaptations of novels, short stories, plays and nonfiction works. Provides comprehensive analysis of the narrative, historical and stylistic contexts in which the adaptation of texts to screen takes place. Prerequisite(s): ENGL 102, one college-level literature or film course.
ENGL 310: The Nature of Poetry
MW 2:00-3:15 [CRN 13993]
Instructor: Dr TJ Boynton
General education humanities course. Acquaints the student with the variety of poetic forms and techniques. Notes contributions of culture, history and poetic theory as background to the works under study, but primarily emphasizes the characteristics of poetry as a literary communication. Prerequisite(s): ENGL 102.
ENGL 315: Intro To English Linguistics
Online [CRN 12397, 14521]
Instructor: Dr Mythili Menon
General education humanities course. Cross-listed as LING 315. Introduces linguistic principles, including phonological and grammatical concepts.
ENGL 323: World Literature
TR 12:30-1:45 [CRN 22649]
Instructor: Dr TJ Boynton
General education humanities course. This course approaches the vast array of world literature by focusing on the unifying theme of leaving home. How does literature from across the world represent concepts like homeland, borders, and foreign spaces? How do they understand place and the relationship between different regions of the world? Our course seeks to investigate these questions with a small but diverse snapshot of world literature. We'll learn and practice several methodologies in pursuit of this study: comparative literature, translation theory, and colonial/postcolonial studies. Our class challenges you, then, not only to think about the content of our readings but also about the approaches we take in analyzing them. These tools will equip you to assess world literature even beyond the texts assigned in this course. In order to explore real-world (pun intended!) applications of our world-literature class, our semester culminates in a project in partnership with Wichita's Museum of World Treasures. (This course is planned to meet in-person but maintain flexibility; we'll do what is safest!)
ENGL 330: The Nature of Fiction
MW 11:00-12:15 [CRN 22650]
Instructor: Kerry Jones

General education humanities course. This course is designed to acquaint students with narrative fiction in a variety of forms, from the short story to the novella and novel. We will cover work from a variety of cultures (although Western literature will be the primary focus) and historical periods, giving some attention to the historical development and to the theories of fiction, and we will examine various techniques used by different authors. The focus of this course will be on craft and technique. In addition to our anthology, our novels and novellas will include A Prayer for the Dying, We Have Always Lived in the Castle, The Joy Luck Club, and The Nickel Boys, among others.
Online [CRN 13250]
Instructor: Dr Rebeccah Bechtold
"A great obstacle to good education is the inordinate passion prevalent for novels, and the time lost in that reading which should be instructively employed," or so stated Thomas Jefferson in a letter dated 1818. This course actively ignores Jefferson's implicit advice and instead pursues the pleasure of reading fiction through the lens of American writers. Throughout the semester, we will be reading and analyzing a variety of fictional works by Americans, including Toni Morrison's epic Song of Solomon, to better understand the genre and the scholarly traditions that support it.
ENGL 340: Shakespeare
TR 8:00-9:15 [CRN 12767]
Instructor: Dr Francis X Connor
General education humanities course. William Shakespeare is almost certainly the most venerated English writer, often imagined as a singular genius who painstakingly crafted some of the greatest plays known to man. Because of his esteemed position in our literary heritage, it is very difficult to imagine him as his contemporaries saw him: an ambitious upstart and cunning businessman who, despite his relative lack of elite learning and cultural refinement, gradually became one of London's most popular playwrights and, arguably, the foundational English literary author. This course will primarily serve as an introduction to Shakespeare that covers the range of genres he works in–including narrative poetry, sonnets, comedies, histories, and tragedies–as we explore some of those contexts in which Shakespeare wrote his work, and it will ask us to think how and why Shakespeare remains relevant in our own time and culture. Along with Shakespeare's work will we survey a variety of critical approaches such as formalism, Marxism/cultural materialism, historicism/presentism, textual theory, and ecocriticism that will provide us with an array of interpretive strategies through which we can understand Shakespeare or any other writer. Beyond all these '-ism's, we won't forget that Shakespeare was fundamentally a creature of the stage, so the practice and history of theatrical production will be an important cornerstone to the class. My hope is that by the end of the class you will have developed skills and strategies for reading Shakespeare—and a historical background to ground such work—that will allow you to continue to read all of Shakespeare's work deeply and creatively, whether for upper-level coursework, careers in education, theatrical productions, or personal edification.
ENGL 346: American Multicultural Literature
MW 9:30-10:45 [CRN 15294]
Instructor: Dr Leisl Sackschewsky
General education humanities course. In this course we will study a broad range of American multicultural literature in the 20th and 21st century, including African American, Asian American, Native American, Caribbean, Latino and Mexican American authors. We will explore how ethnic and national identity are formed through literature, as well as how race, gender, and class shape multicultural identities in United States culture and society. These important topics are explored in several cultural texts and genres, including essays, graphic novels, poetry, novels, non-fiction, film, music, and popular culture. Authors include Junot Diaz, Ha Jin, Sandra Cisneros, W.E.B. DuBois, James Baldwin, Leslie Marmon Silko, Gene Luen Yanf, Cathy Park Wong, and several others. Through these texts we will ask: What does multicultural mean? How is it represented in American society? How are identities formed, performed, adapted, expressed, revealed to others, manipulated, transformed, or even lost? How are they expressed in various texts? How have these texts affected our perceptions of American identity?
ENGL 360: Major British Writers I
TR 2:00-3:15 [CRN 13829]
Instructor: Dr Francis X Connor
General education humanities course. Around 500 C.E., England was something of a cultural backwater, a former Roman outpost recently conquered by Germanic invaders; by 1800, it had established itself as a major literary, cultural, and military power. Literature offers one way to trace this remarkable development, and our course will do so by reading lyric and narrative poems, drama, and narrative prose with keen attention to their political and social contexts. In this course we will trace the development of English writing from Caedmon to Dr Johnson; in between we'll read the era's superstars—Chaucer, Shakespeare, Milton—and a few important writers who should be superstars—Lanyer, Skelton, Cavendish, and Behn among them. In particular, the course will emphasize how innovations in writing and publishing technologies—from medieval scriptoria to 18th century congers—served as the engine for English literary culture.
ENGL 361: Major British Writers II
TR 11:00-12:15 [CRN 12398]
Instructor: Dr Mary Waters
General education humanities and fine arts advanced further study course. The second half of the British literature survey, covering the period from 1789 through the twentieth century, includes some of the most important and best loved of all British writers, many of them writing about some of the most contentious issues in British history—issues such as women's rights, labor reform, the abolition of the slave trade, social responsibility, technological progress, gender relations, nationalism and patriotism, and the possibilities for a spiritual life. We will read works in all major literary genres—poetry, fiction, drama, essay, autobiography—by writers such as William Wordsworth, Olaudah Equiano, Mary Wollstonecraft, John Keats, Charles Dickens, Elizabeth Barrett Browning, Oscar Wilde, William Butler Yeats, and many others.
The course is scheduled as hybrid. It will include some online material, but unless public health conditions prohibit it, the course will include a weekly face to face meeting, at which in person attendance will be required.
Prerequisites: Completion of English 101 and English 102 or equivalents with a grade of C- or better.
ENGL 362: Major American Writers I
Online [CRN 13830]
Instructor: Dr Rebeccah Bechtold
"Major American Writers I" emphasizes the various social, political, and economic upheavals that mark early American lives. A survey of American literature and culture from Exploration to the mid-nineteenth century, the course will introduce you to representative works that frame our understanding of early American culture. We therefore will be examining a wide range of texts from the early conquest and colonization period through the American Renaissance and Civil War, all the while attempting to understand how and why we define American literature as we do.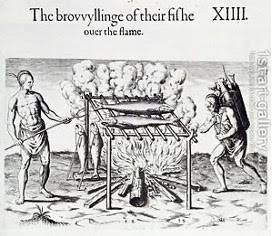 ENGL 363: Major American Writers II
MW 11-12:15 [CRN 12595]
Instructor: Dr Jean Griffith
General education humanities and fine arts advanced further study course. Prerequisite: ENGL 102.
ENGL 365: African-American Literature
MW 9:30-10:45 [CRN 14530]
Instructor: Dr Jean Griffith
General education humanities course. This course will survey African American literature and culture from the colonial period to the present, from slavery through Emancipation, segregation, the civil rights movement, and beyond. We will be reading multiple genres—poetry, fiction, nonfiction—and examining the cultural forces and historical events that helped to shape and were shaped by African American literature. In addition to giving you a background in African American literature and culture, you will gain some understanding of how people of African descent have influenced the broader American culture. Along the way, this class will also hone your critical reading, research, and writing skills.
ENGL 377: Graphic Novels

MW 12:30-1:45 [CRN 24656]
Instructor: Dr Darren DeFrain

General education humanities course. Introduces the history of sequential art and graphic novels. Explores social, cultural and aesthetic issues related to the form. Emphasizes the literary merit of the works and their relationship to other literary forms.
ENGL 401: Fiction Workshop
R 2:00-4:20 [CRN 12585]
Instructor: Margaret Dawe
English 401 is an advanced course in literary writing in which student manuscripts are critiqued to develop skill in writing, rewriting, and polishing literary fiction.
The coursework is designed to make writing concrete, precise, and compelling. Students will write exercises and story drafts, discussed by the class in workshop, and submit a final revision of one story that includes exercises done toward that revision. Repeatable for credit.Prerequisite(s): ENGL 301.
ENGL 403: Poetry Workshop
T 2:00-4:20 [CRN 13841]
Instructor: Sam Taylor

Hybrid, primarily in-person.
See description for ENGL 303. These classes are held together, with additional assignments for ENGL 403 students.(Course may be repeated for credit) Prerequisite: ENGL 303.
ENGL 516: Studies In a Major Author: Emily Dickinson
Online [CRN 14533]
Instructor: Dr Rebeccah Bechtold
"Are you too deeply occupied to say if my Verse is alive?" asked Emily Dickinson in 1862. This course hopes the answer is no as we'll be spending our semester working with Dickinson's poetry. Throughout the semester we will work with her writing—treating it as an object with textual, oral/aural, and tactile elements—while also considering its placement within the everyday landscape of nineteenth-century America.
ENGL 517: Scriptwriting I
MW 4:00-5:15 [CRN 14064]
Instructor: TBA
ENGL 522: Renaissance Literature
T 4:30-6:50 [CRN 26231]
Instructor: Dr Francis X Connor
Beyond Shakespeare: Early Modern English Theatre
A distraught father finds his son hanging from a bower and swears revenge. A brother and sister fall in love, because why not? An old misanthrope who hates noise marries an extraordinarily meek wife (so he thinks.) An Italian merchant seeks his sister kidnapped by Muslim pirates. An adulterous wife hires killers to 'take care' of her ambitious husband. 'Cover her face; mine eyes dazzle. She died young.' A cross-dressing pickpocket helps unite a young couple in love, against their families' wishes. A virtuous young newlywed is 'seduced' by a powerful Duke while her mother plays a game of chess. A grotesque servant murders a women's betrothed at her request, then blackmails her. Petruchio remarries after Kate dies; irony results. A family of grocers, unhappy with the play they're watching, insist on a different performance. An insatiably lustful king forces an arranged marriage on one of his subjects. 'What's done cannot be undone.'
These micro-summaries of our course readings should give some sense of the richness of the early English drama. The confluence of a nascent commercial theater, new systems of commerce and credit, and the maturing technology and economies of print and the book trade allowed actors, writers, and other businessmen and merchant to create a vibrant theatrical economy that produced plays that continue to resonate today. Our course will survey the English drama in all of its comic, tragic, and tragicomic glory, from the rise of the public theater until its close at the dawn of the English civil war, including works from Thomas Kyd, John Fletcher, Ben Jonson, John Webster, and some dude named Shakespeare. While the primary aim of the course is to introduce you to some of the key dramatic authors, works, and books of the age, we will discuss recent studies in the material theater, book history, textual theory, and authorship studies, fields which have reopened questions about the status of the dramatic writer and the influence of dramatic collaboration on playtexts.
[Summer Course] ENGL 580: Literature Of The American Civil War
Online [CRN 31034]
Instructor: Dr Rebeccah Bechtold
This special topics course examines the literary culture that emerged during the Civil War years, exploring how early American writers envisioned the political, creative, and personal impact the war would have on American identity. Our conversations will include discussions of how early Americans understood race, class, disability and the body, definitions of womanhood and manhood, violence and death, sacrifice, and notions of freedom, among other central concerns. We also will be working with primarily literary texts—examining the poetry and short fiction of both prominent and relatively unknown American authors. Students will be expected to post weekly responses to our readings and work toward a final literary or pedagogical archival project based on the periodical culture of the war years.
ENGL 590: Senior Seminar
W 4:30-6:55 [CRN 22655]
Instructor: Dr TJ Boynton
This is a required capstone course for the English major and should be taken during a student's final year of study. Prerequisite: completion of 18 hours toward the major. Not available for graduate credit. [N.B.: please contact the Undergraduate Coordinator, Fran Connor, if you need to enroll in this class.]
ENGL 680: Theory and Practice in Composition
R 4:30-6:55 [CRN 12404]
Instructor: Dr Carrie Dickison
Introduces theories of rhetoric, research in composition and writing programs, and practices in schools and colleges. Students investigate the process of writing, analyze varieties and samples of school writing, and develop their own writing skills by writing, revising and evaluating their own and others' work. Designed especially for prospective and practicing teachers.