Welcome to the Home Page of
Phi Alpha Theta, Gamma Rho Chapter
Return to History Department Main Page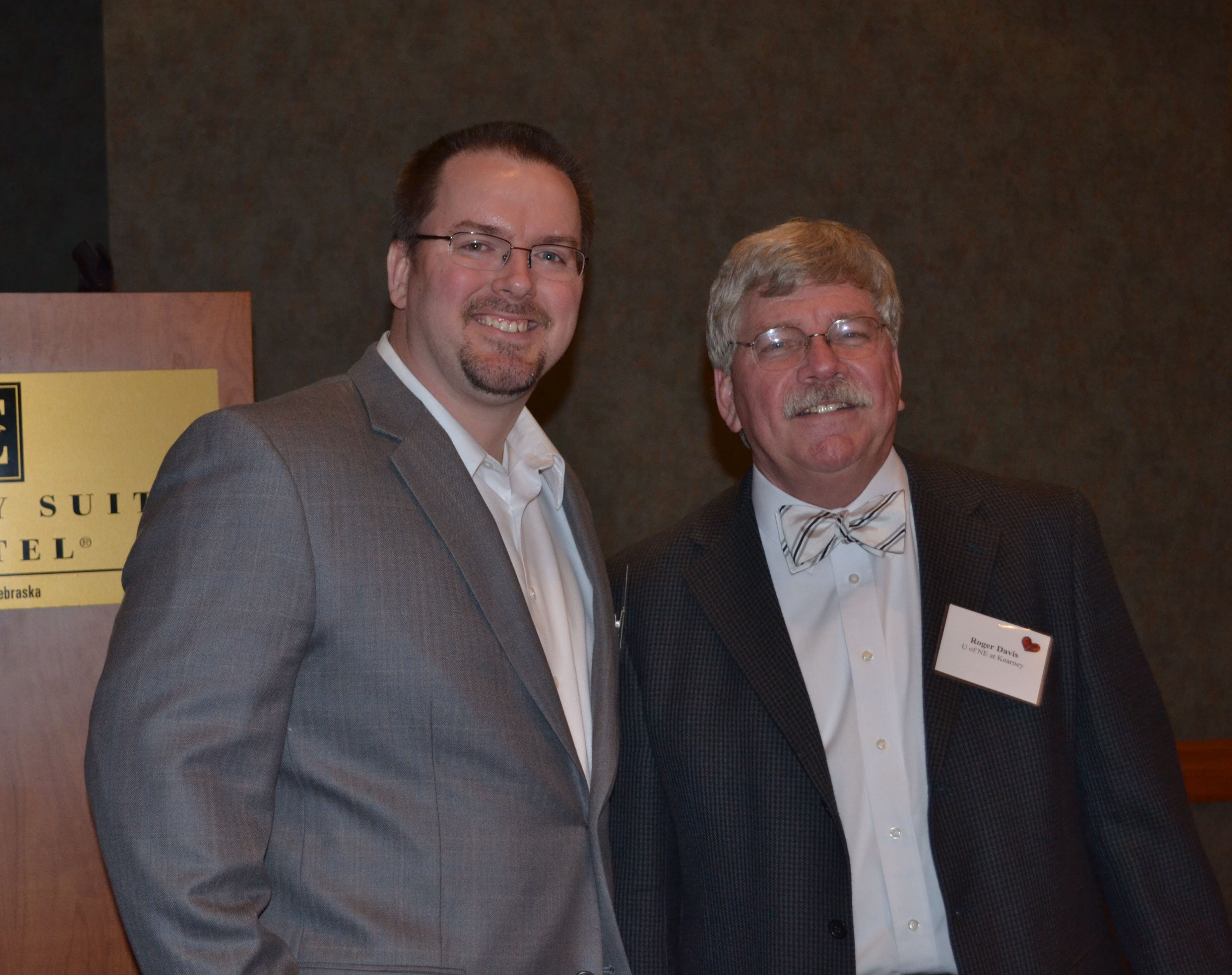 Phi Alpha Theta honoring Jason Herbert (left) for his paper, "'They Turned Their Backs to Us': Seminole Emancipation from the Creek Confederacy, 1715-1817" was selected as the best graduate paper at the conference. Herbert is pictured here with conference panelist Dr. Roger Davis of the University of Nebraska Kearney.
Who we are: We are the Wichita State University chapter of Phi Alpha Theta, the nation's leading history honor society. Chartered in May, 1950, we have been a part of the Department of History for over half a century. One of our main projects has been the Fairmount Folio, a student-inspired and student led journal of essays and reviews.
Check out our bookcase in the Phi Alpha Theta lounge on the second floor of Fiske Hall! Hardbacks are $1.00 and paperbacks are fifty cents!
For an application form to join click here. Once that is filled out, please send it to faculty advisor George Dehner with a $40 check made out to Phi Alpha Theta Gamma Rho Chapter.
To find out the requirements for joining Phi Alpha Theta, please visit the Phi Alpha Theta national website here.
For the Gamma Rho Chapter on facebook, click here.
For more information, contact faculty advisor George Dehner