Kansas AMUG
Purpose: To provide professional development to water and wastewater professionals to further the implementation of asset management concepts through networking with other systems and content experts.
---
Using Tools to Enhance Water Utility Capabilities
December 8, 2022 | 10:00am | Virtual
Our Asset Management Users Group meeting featured two presentations that showcased how different tools are used to enhance the capabilities of utility systems.
Greg Stumpff, Public Works Supervisor, Newcastle, Wyoming
Using GIS as a tool for succession planning and effective organizational structure.
Kristen Zimmerman, Community and Regional Planner, Professional Engineering Consultants
Sheldon Bina, GIS Manager, Professional Engineering Consultants
GIS-based compliance options developed by PEC for the LEad and Copper Rule.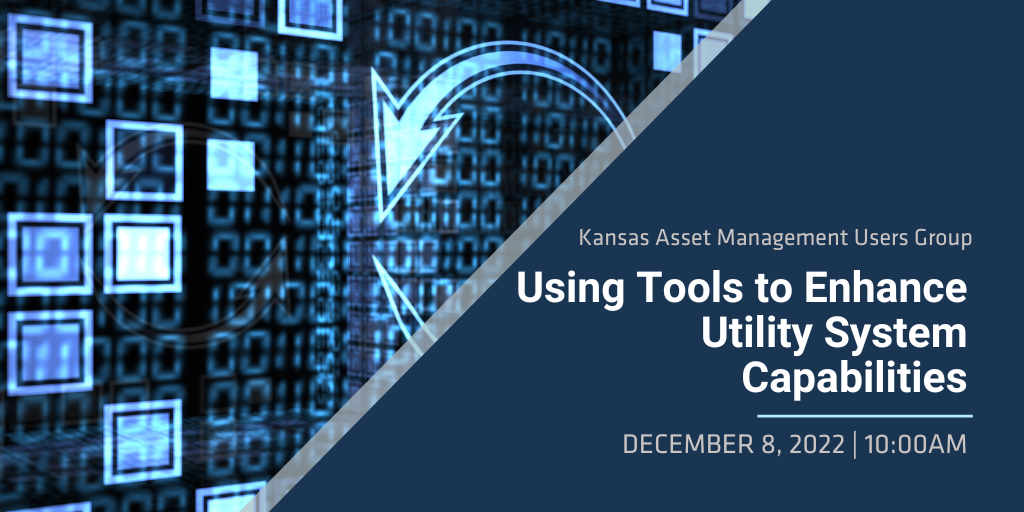 ---
Who Should Attend KS AMUG events?
Anyone with an interest in professional development for Kansas public utility professionals. There is no cost to participate. Water professionals and consultants from Kansas border states are welcome to attend too!
---
Join The Kansas AMUG Email Listserv
Did you know WSU Environmental Finance Center manages an email Listserv for Kansas water and wastewater professionals? Join the conversation, exchange questions and feedback, and discuss current water industry news with colleagues from across the state. Email Brian Bohnsack, brian.bohnsack@wichita.edu, to sign up.
---
Questions about KS AMUG? Contact: Brian Bohnsack, WSU Environmental Finance Center, brian.bohnsack@wichita.edu, (316) 978-6421