Omaha Green Infrastructure Project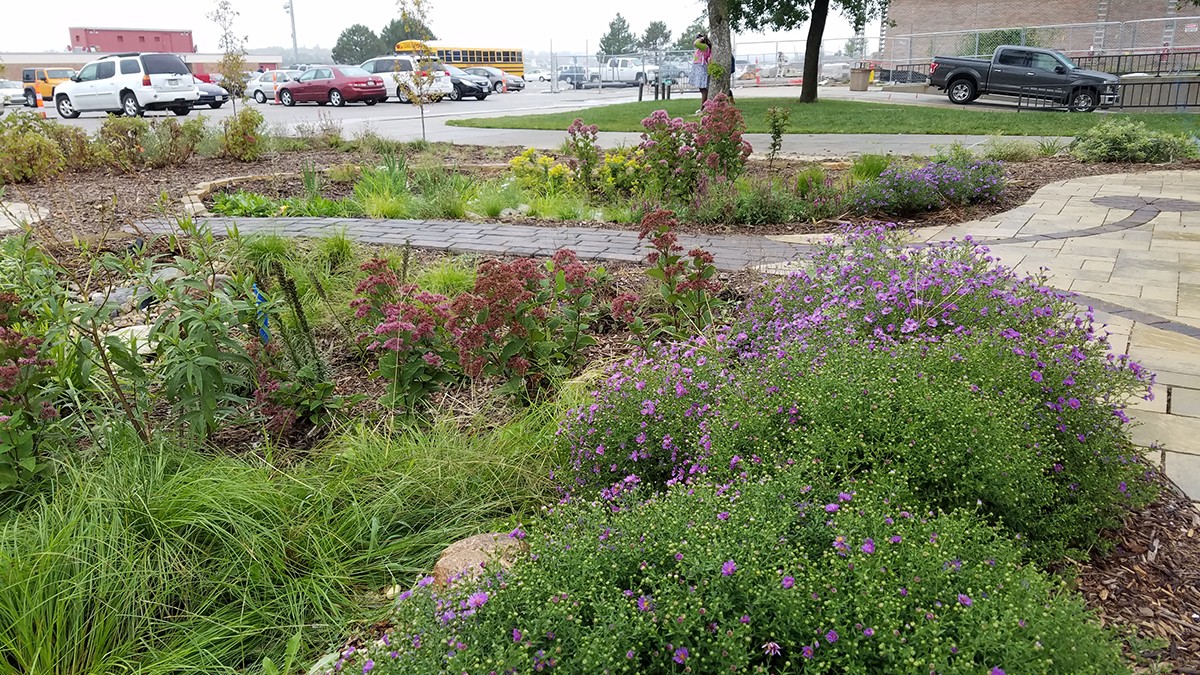 What is Green Infrastructure?
As our population grows, natural landscapes are replaced with urban areas, developed with concrete, buildings and driveways. When it rains, rainwater falls onto hard surfaces, such as concrete and pavement. Where there used to be natural landscapes that could absorb water, there are now impermeable surfaces that cause stormwater to runoff, which picks up pollutants, chemicals and debris as it flows over the land surfaces, eventually draining into our rivers, lakes and drinking water sources.
Green infrastructure (GI) is a way to use nature (soil and plants) to capture, slow down and filter rainwater runoff, even in urban and developed areas of our community. The result is
cleaner, healthier water, for humans and animals.
Green Infrastructure at Omaha Public Schools
The City of Omaha Stormwater Department and the Omaha Public School District are leading the way in environmental protection and youth environmental education with their unique partnership. The WSU EFC, in partnership with the University of Maryland Environmental Finance Center, created tools and resources for Omaha Public School's Green Infrastructure Toolkit and Education Project.
The project included real-world guidance for stormwater load reductions for school grounds, classroom lessons that connect green infrastructure to student learning, and resources for school administrators and maintenance crews to promote and maintain projects into the future.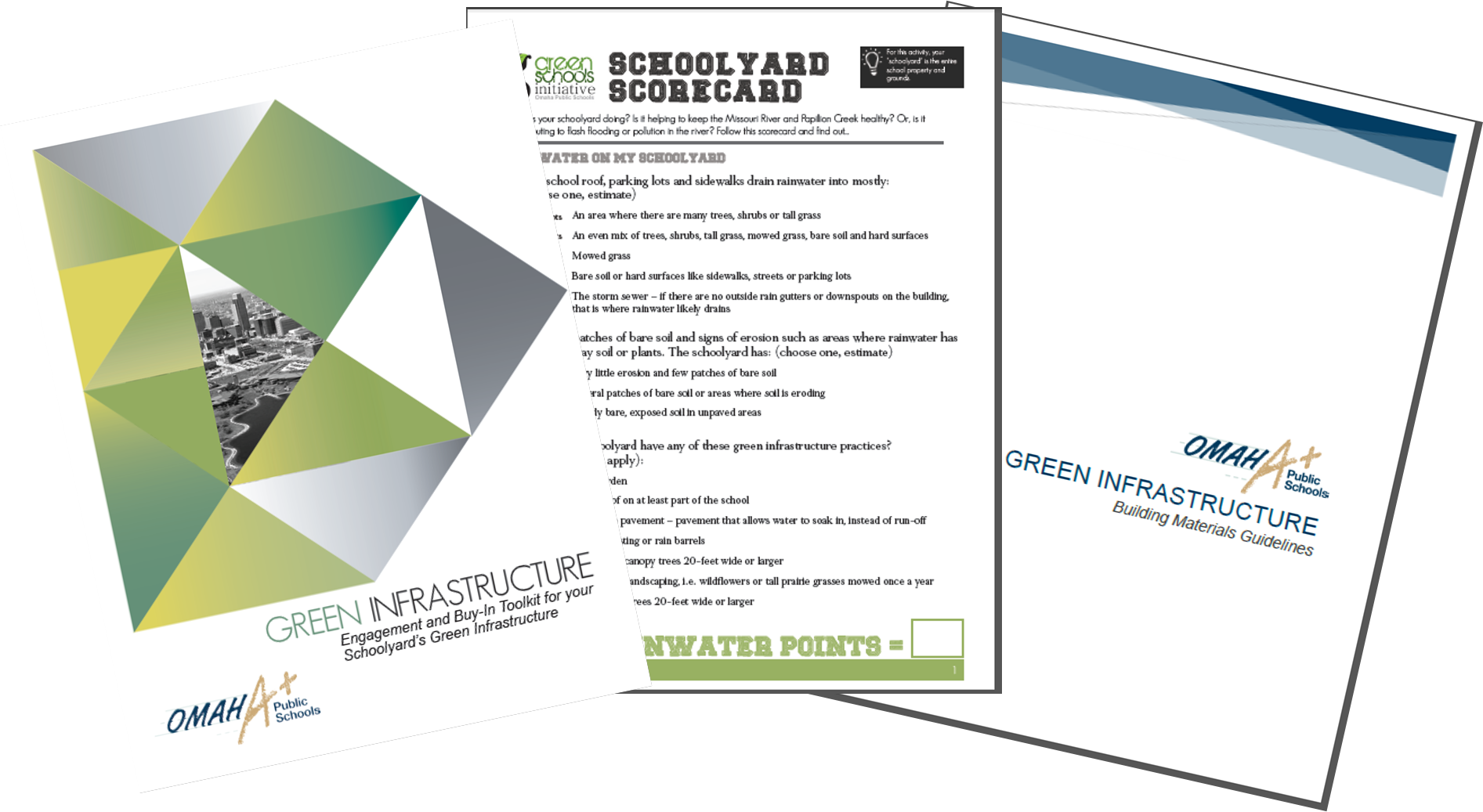 Green Infrastructure Resources
Omaha Green Infrastructure Guidebook
Omaha Public Schools Green Infrastructure Brochure
Green Infrastructure Schoolyard Activity
Green Infrastructure Maintenance Guide
Omaha Public Schools' Eco-Inclusion Campaign
CONTACT: Tonya Bronleewe, Director, WSU Environmental Finance Center, (316) 978-6638, tonya.bronleewe@wichita.edu
---
EFC Home Page
More EFC Projects