Located on the second floor of McKnight Art Center West, the Clayton Staples Gallery is a dynamic exhibition space for the work of visiting artists, faculty and master's students.
Every academic year, the School of Art, Design and Creative Industries produces four exhibitions of work by regional and national artists. In addition to exhibiting their work, visiting artists typically deliver a public lecture and conduct student critiques and/or facilitate a workshop or demonstration.
The Clayton Staples Gallery is also used as an exhibition space for graduate thesis shows.
Current exhibition
Pouya Jahanshahi: Liminal Poetry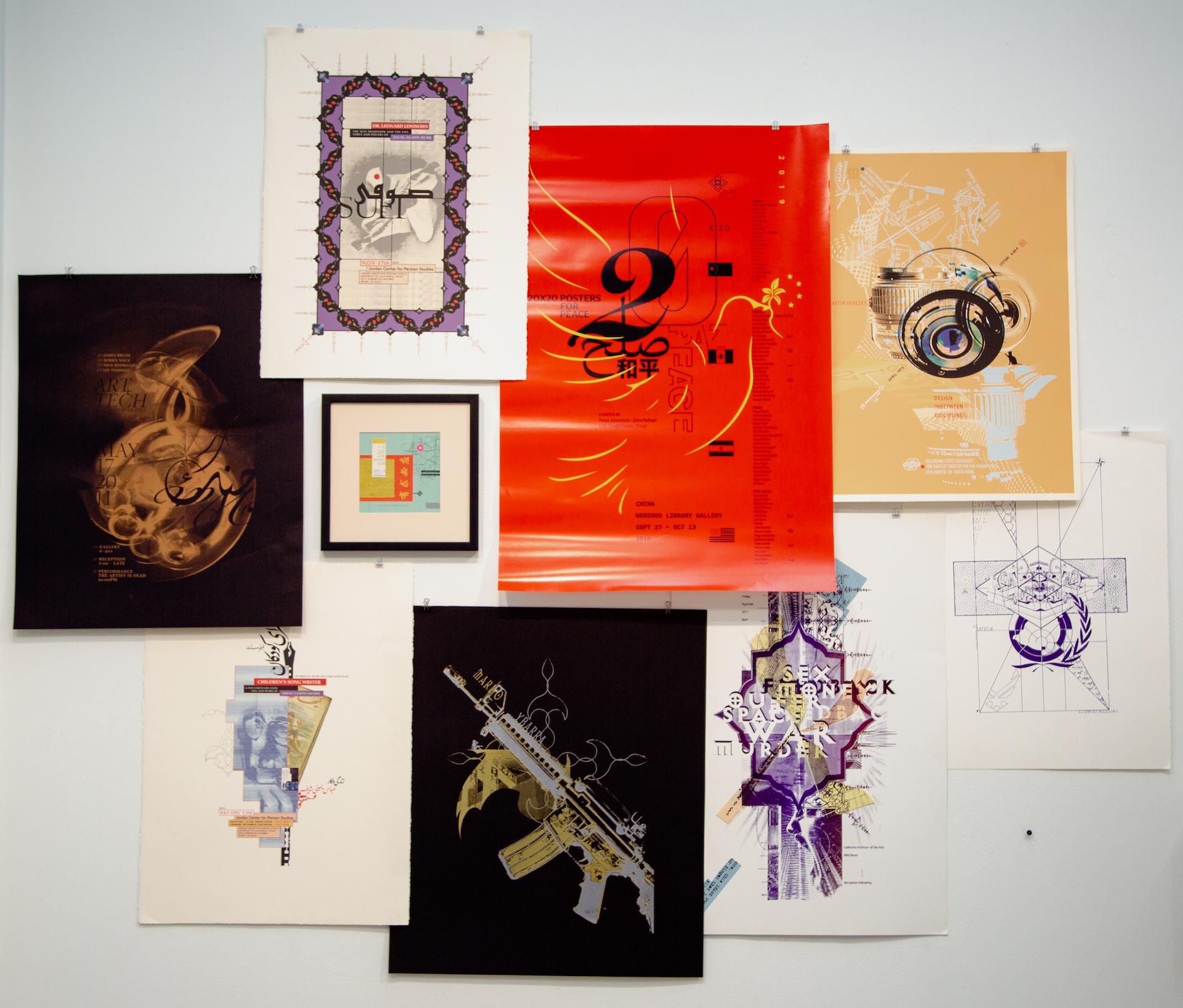 Lecture: Thursday, April 27 from 12:30 to 1:45 p.m., McKnight 210
Reception to follow from 2 - 3:30 p.m. on the second floor of the McKnight Art Center
About the artist:

Pouya Jahanshahi holds an MFA in Graphic Design and Integrated Media, from California Institute of the Arts (CalArts). Presently he is an Assistant Professor of Graphic Design at Oklahoma State University (OSU).
His current research focus is on the development of what he calls "Hybrid Visual Cultures"; where cross-pollination from cultures across the globe has resulted in birth of new visual realms. Previous research has pertained to semiotics of imagery in his primary MA thesis California State University, 2004) "Anatomy of a visual message" and secondary thesis "Semiotics of title sequence design".

While being the active member of AIGA , Mr. Jahanshahi is also a member of IGDS (Iranian Graphic Design Society), staying active in issues involving design on both sides of the globe. The website: FarsiTypography.com is amongst his ongoing efforts to educate the Western design community of the evolution of Persian typography and design. He is the Co-curator of Local / Not Local a collaborative traveling exhibition of Arabic and Iranian contemporary works of typography.