Honors Community News
Honors Student Ngoc Vuong Awarded for Mental Health Organization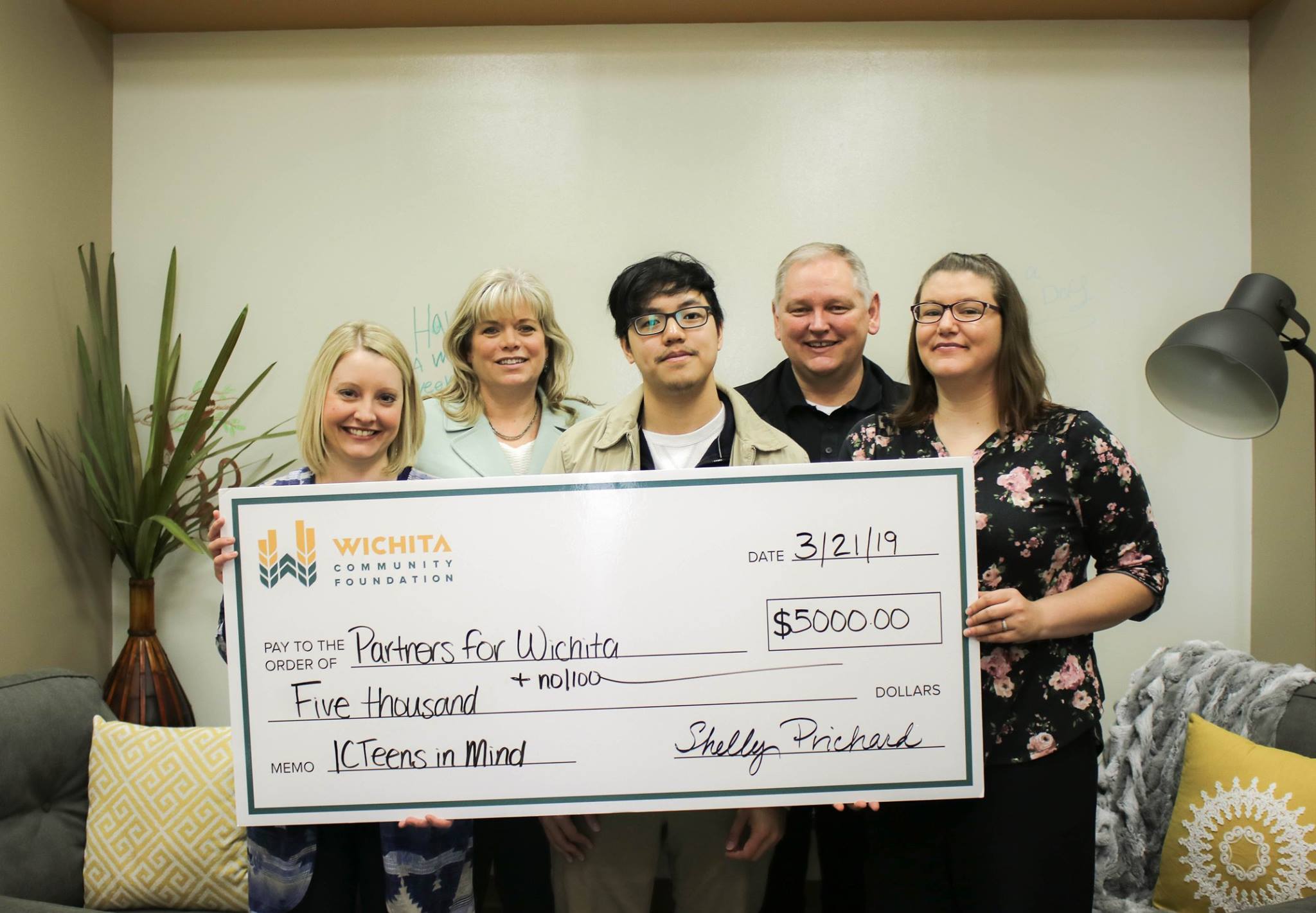 Honors freshman and psychology major, Ngoc Vuong, has been awarded $5,000 by the Wichita Community Foundation for his organization How2Heal.
How2Heal is a team effort with Partners for Wichita. The organization will focus on handling mental health and subtance abuse issues with artistic solution.
WSU Undergraduate Students Present Their Research to the Legislature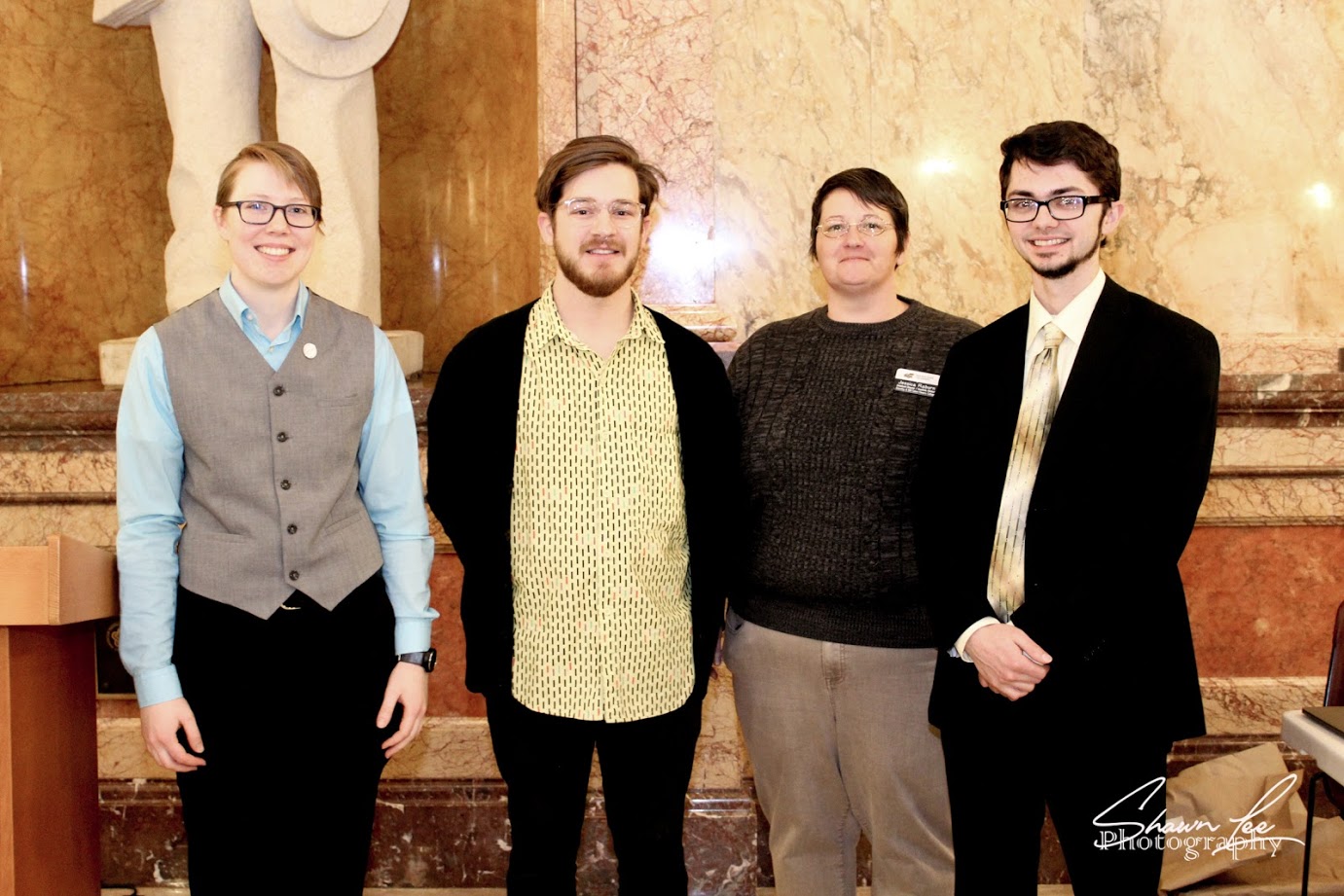 The Kansas Undergraduate Research Day at the Capitol is an opportunity for WSU undergraduate students to showcase their research in Topeka. Originally scheduled during a February snow storm, three students were able to attend in person this year. These students presented their research to fellow students from Kansas public universities, State representatives as well as Dr. Andrew Hippisley, LAS Dean, Dr. Rick Muma, Acting President and Dr. Linnea Glenmaye, Associate Vice President of WSU. The Cohen Honors College facilitates this event each year for all WSU undergraduates and would like to thank these amazing students and their faculty mentors.
(In attendance)
Lynn Buchele, Physics Galactic Neutrinos Lensed by the Sun: An Initial Estimate
Faculty Mentor: Dr. Nick Solomey, Physics
Austin Nelsen, Physics Investigations of a Space-Based Solar Neutrino Detector
Faculty Mentor: Dr. Nick Solomey, Physics
Dale Small, Art History The Horizontes Portrait Project
Faculty Mentor: Dr. Robert Bubp Art, Design & Creative Industries
(Selected)
Mouhamad Houssein Ballout, Psychology Facial Emotion Recognition in Adult Violent Offenders
Faculty Mentor: Dr. C. Brendan Clark, Psychology
Abby Jurgensmeier, Honors Baccalaureate & Anthropology Site-Directed Mutagenesis and FRET Analysis of Palladin Interactions
Faculty Mentor: Dr. Moriah Beck, Chemistry
Night with the Colleges, March 29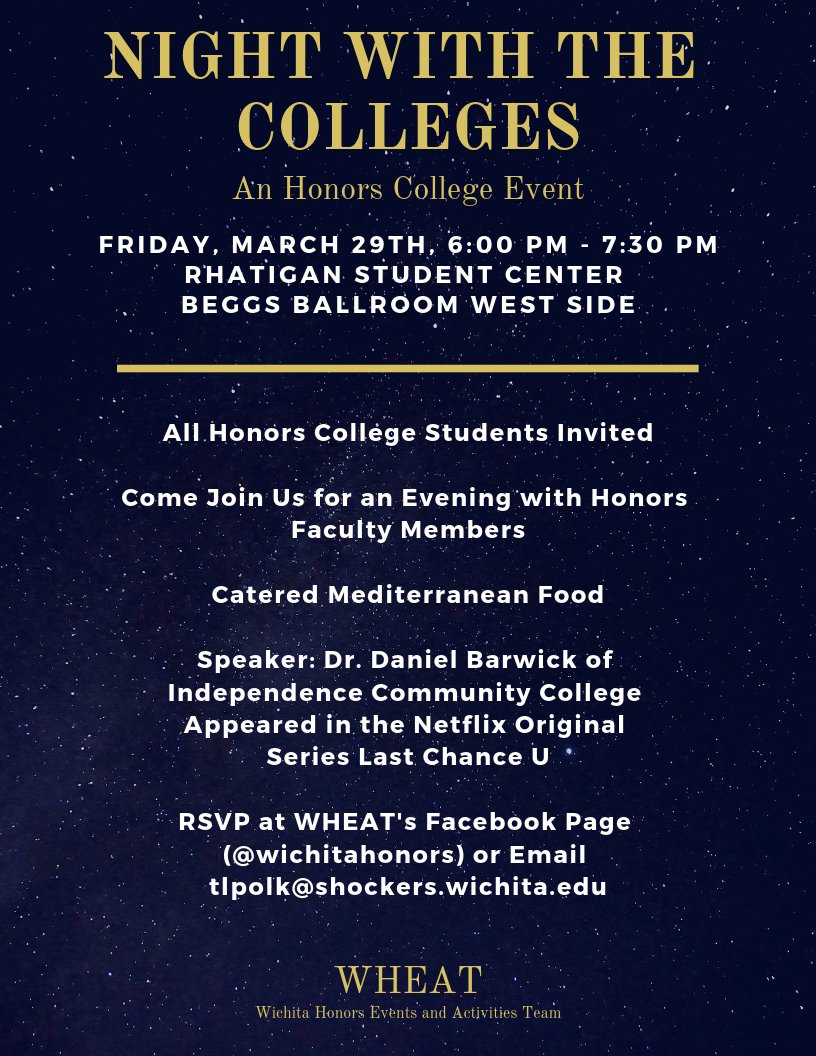 WHEAT invites students and faculty to Night with the Colleges. This is an opportunity to network and get to know Honors faculty while eating a delicious dinner. The speaker for the evening will be Daniel Barwick, the President of Independence Community College. He will be talking about authenticity and his experience with Netflix filming Last Chance U at his college and home. The event will be semi-formal dress. If you are interested in attending, please RSVP here.
Medical Missions at Home - Volunteer Opportunity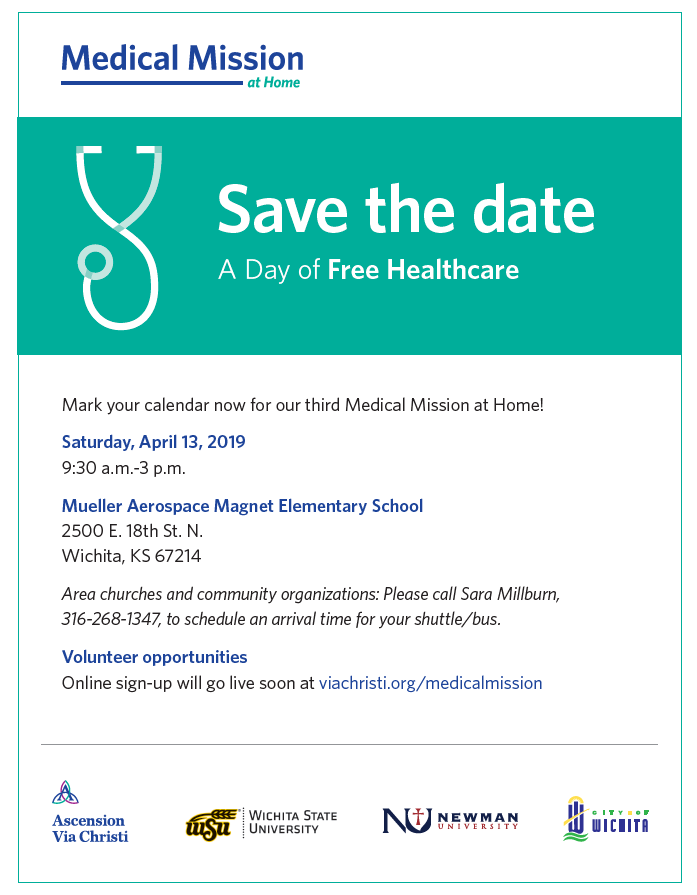 Mark your calendar now for our third Medical Mission at Home!
Medical Mission at Home is a day of free healthcare for the Wichita community which includes dental exams, diagnosis, prescriptions with some filled on site, medical laboratory tests, mental health counseling and many other services. Students who are bilingual would be especially helpful. Languages expected to be needed: Spanish, Vietnamese, Hmong, Mandarin and Burmese. Honors is a Verb!
Honors Office News
New Position Available
The Cohen Honors College has a full-time Administrative Assistant/Records Coordinator position open. Applications will be accepted until April 1st. For more information and to apply, go to http://jobs.wichita.edu/hr and click Search Postings.

Contact information
Email -- carla.mann@wichita.edu
Printing Services in Hubbard Hall 113A
Computer and printing services are available for student use in the Honors Student Lounge, Hubbard Hall 113A.
Office Hours of the Dean
Thursday, March 28th.
12:30-2:00 p.m.
Advising Appointment Protocol
To schedule an Honors Advising Appointment email Honors@wichita.edu or Jessica.Raburn@wichita.edu. If you happen to be in Hubbard Hall or nearby when a question occurs to you, please feel free to stop by to see if the Honors Academic Advisor can visit with you immediately.
Jessica Raburn
Assistant Director and Academic Advisor
The Dorothy and Bill Cohen Honors College
Contact Us
To submit a story to the Weekly Update fill out this form.
Follow the Honors College on Twitter for more news and updates.
Looking for More Updates?