Honors Community News
Honors Students Participate in Service Learning Showcase
Kudos to the Language and Community honors students taught by Dr. Rachel Showstack who engaged in the community this semester. Students presented project posters and reflections at the WSU Service-Learning Showcase on Wednesday, April 24th. Thanks to Student Involvement for organizing this event to highlight the great ways our students are learning through service.
Honors Students Awarded in Service-Learning Showcase
Congratulations to Honors students Sarah Myose, "Outstanding Overall Service-Learning Project" award, Lauren M Gawlak, "Community Impact in Service-Learning" award, and Jami McVay, "Collaboration and Leadership in Service-Learning" award at the Service-Learning Showcase on April 24th. We are so proud of your work to understand and give back to your communities! #moremeaningfulwork
Apply Now for Alternative Summer Break to Puerto Rico - All Students Welcome
Alternative Summer Break will expose WSU Students to complex social and cultural issues through community visits, experiential learning, direct service, group discussion, common readings, and reflection activities. This service-learning experience will focus on hurricane relief, environmental justice, school rebuilding and beautification projects, social change and leadership, and Puerto Rico-US relationships.

Students will travel from July 14-20, 2019 and participate in both pre-trip preparation meetings/ class sessions and post-trip activities/ class sessions. A connected service-learning honors course will be offered – open to all students traveling with the Alt Summer Break program.
Click on the photo to learn more about Puerto Rico.
(Further information about program)
Cohen Honors College Graduation Reception
All students, faculty, and staff are invited to celebrate the end of the year and recognize graduates in the 2018-2019 Cohen Honors College on Friday, May 17, 2019 in the Marcus Welcome Center from 10:30am-12:00pm. Student community engagement efforts will be recognized for all Cohen Honors College students. (Please RSVP by May 10th)
Apply for WHEAT Executive Positions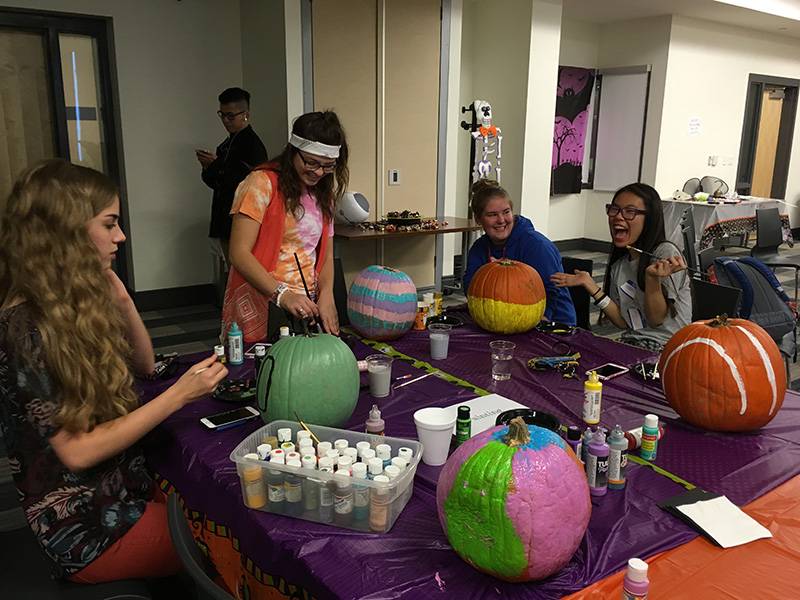 Interested in taking on a leadership role in the Cohen Honors College? Consider applying for a WHEAT executive board position! WHEAT plans the community service and social events for all Honors students. If serving as the Community Service Chair, Academic Chair, or Public Relations interests you, please fill out this form. We will be accepting applications through May 18, 2019. If you give any questions, please contact Tabatha Polk. Learn more about WHEAT by clicking on the image!


Honors Students Win Housing and Residence Life Awards
Congratulations to the Honors students who were recognized at the Housing and Residence Life end of year banquet Sunday evening. They have worked tirelessly this year ensuring their residents have a great experience. The Cohen Honors College is proud of you!
HRL Values Award – Inclusion: Jacob Gerwert
HRL Values Award – Engagement: Carson Reimer
Resident Assistant of the Year Shocker Hall Living Learning Community: Allison Bergkoetter
Resident Assistant of the Year Shocker Hall Non-Living Learning Community: Maribel Sanchez
Residential Community of the Year: Carson Reimer
Honors Summer Courses
The Philosophy of Space Exploration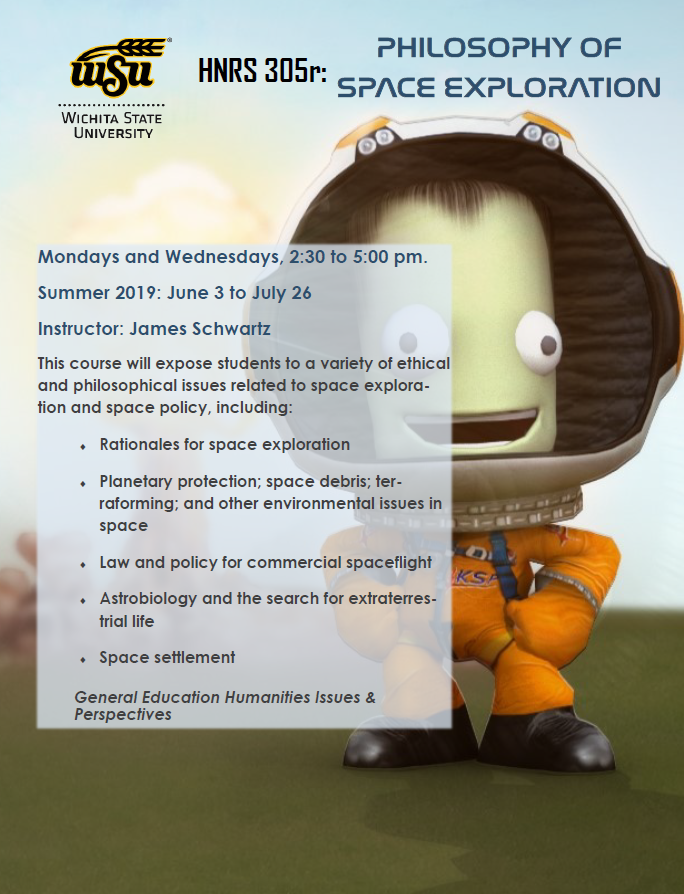 Sustainability and Technology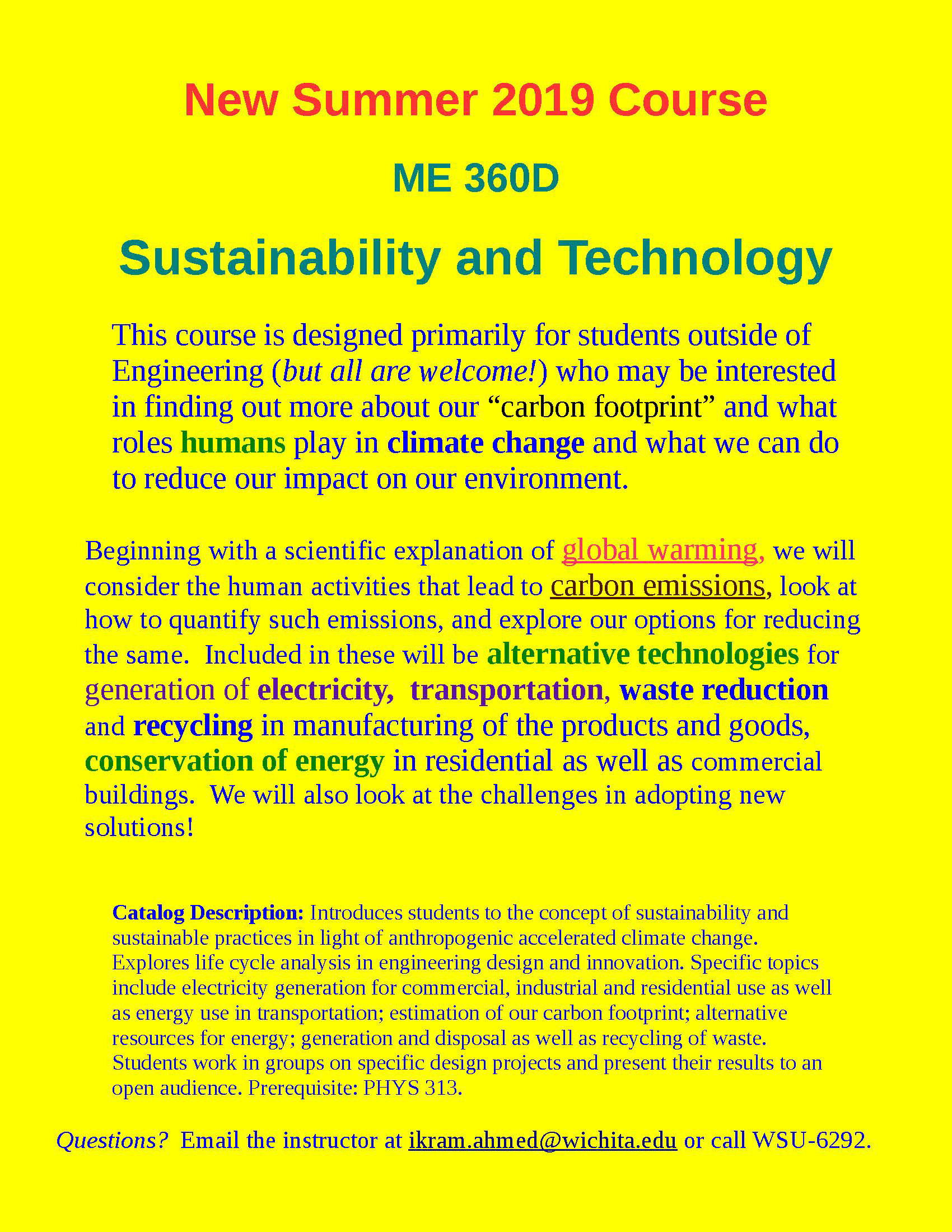 Faculty and Student Opportunities - National Collegiate Honors Council
NCHC offer opportunities for students, faculty and staff. Find honors-focused training on teaching and learning, experiential education, advising, program assessment, and so much more created by trusted professionals from the honors community.

How2Heal Logo Competition and PhotoVoice Exhibit
As announced in previous updates, Honors student Ngoc Vuong has been awarded $5,000 by the Wichita Community Foundation to start his mental health initiative, How2Heal.
Now Ngoc needs your help!
How2Heal Opportunities
How2Heal is hosting a student design competition to select their logo. Learn more about submitting here.
How2Heal is a student-led initiative to change the dialogue of mental health and substance use issues through creative mediums, civic engagement, and student-led projects. One of the projects, PhotoVoice, is a way for community members to identify, express, and address their thoughts and perceptions on community issues through photography, poetry, and other forms of art. How2Heal is proud to announce it will be creating a task force to participate in and spearhead community-wide efforts to raise awareness about the various mental health and substance use issues facing our society and to spark crucial conversations about the process of finding the solutions. (Participation Information)
Honors Office News
Advising Appointment Protocol
To schedule an Honors Advising Appointment email Honors@wichita.edu or Jessica.Raburn@wichita.edu. If you happen to be in Hubbard Hall or nearby when a question occurs to you, please feel free to stop by to see if the Honors Academic Advisor can visit with you immediately.
Jessica Raburn
Assistant Director and Academic Advisor
The Dorothy and Bill Cohen Honors College
Office Hours of the Dean
No Deans Hours. We will be attending the Celebration of Life for President John Bardo.
Have More News?
To submit a story to the Weekly Update fill out this form.
Looking for More Updates?