ignitor
ignitor meets entrepreneurs where they are at in the process of turning their business idea into a profitable venture.
The program is broken down into multiple parts which are the following: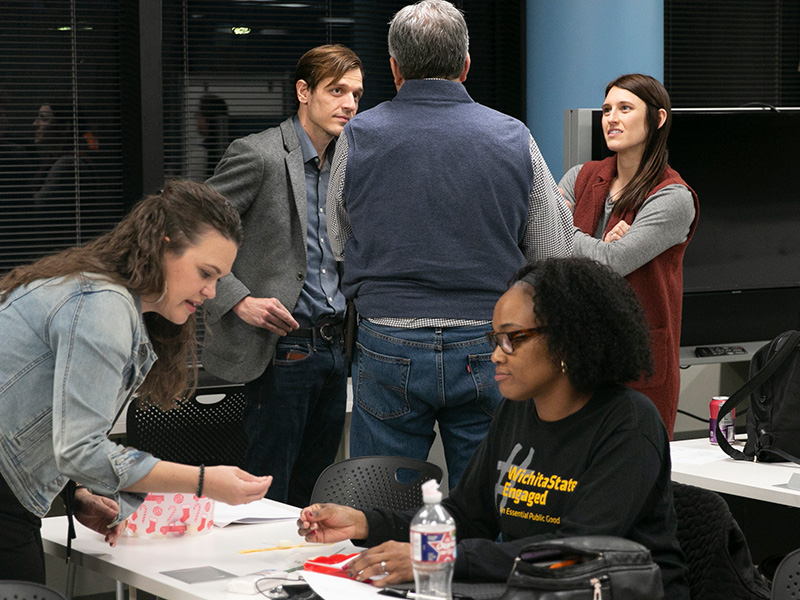 Ignite Your Idea
Have an idea and don't know where to start? (You have probably had an idea for a new product or business rolling around your head for a while now, but you're just aren't sure how to get started). ignitor 1.0 is a proven program to help you move your idea forward, enhance it, and find out if you have what it takes to bring it to market.
In ignitor 1.0 you will learn the key concepts and start-up language, how to talk about your idea, what to expect going through the process, how to listen to feedback to improve your idea, and why you need a prototype of your idea.
ignitor 1.0 is for innovators and aspiring entrepreneurs wanting to get started moving their idea forward by learning the start-up process and improving their idea.

Current Session:
September 28 - November 16
Thursdays | 5:45 - 8:00 pm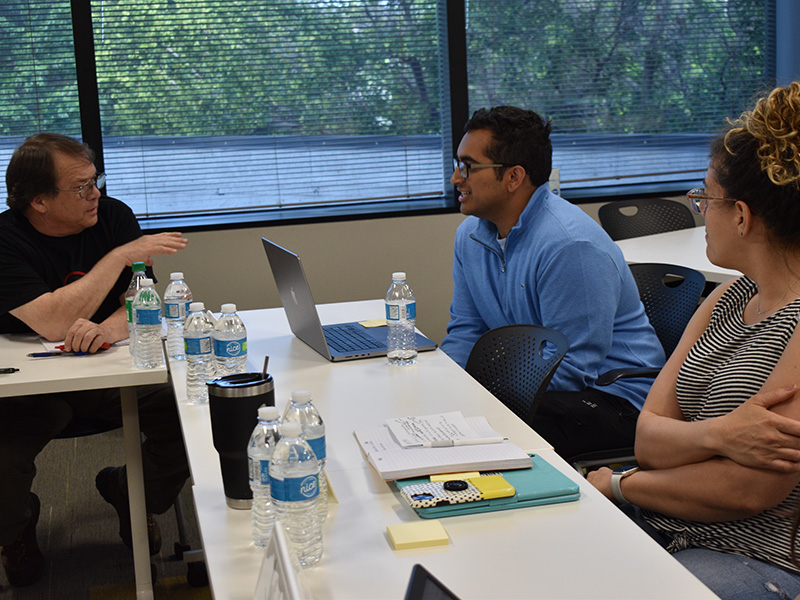 Validate Your Idea
Customer engagement starts before your product or business is even launched by talking directly to your future buyers to gain vital feedback on your idea and business strategy. This process of collecting evidence that your idea has value is "Customer Validation".
Customer validation can help you accurately define your target market, pricing strategy, and value proposition. By talking with potential customers, they will help you understand if your product solves a need for them and what value your product or business will have.
The process of customer validation is an art. In ignitor 2.0 you will learn the tips and tricks of talking with potential customers to gain valuable feedback through open ended questions. You will also identify your unique value proposition and start developing a business model canvas that will lead you to a solid business strategy and how you will make money.
ignitor 2.0 is for innovators and entrepreneurs who have completed ignitor 1.0 or have clearly defined how their idea solution solves a particular problem and are committed to mapping and digging into the steps towards launching their startup.
Current Session:
November 7 - December 5
Tuesdays | 5:30 - 8:00 pm
(With the exception of November 28)

Next Session:
January 23 - February 20
Tuesdays | 5:30 - 8:00 pm
(With the exception of February 13)
---
Program Breakdown

| Content: | ignitor 1.0 | ignitor 2.0 |
| --- | --- | --- |
| What to expect when doing a start-up | X | |
| Start-up terms and Language | X | X |
| Refine your idea | X | X |
| Identifying and communicating what user problem you are solving | X | |
| Understanding your target audience | X | |
| Determining your risk level | X | |
| How to talk about your idea | X | |
| Introduction to the startup community | X | X |
| Knowledge of Community Resources | X | X |
| Networking with other entrepreneurs | X | X |
| Prototyping your idea | X | X |
| Defining your target audience | | X |
| How to talk to customers | | X |
| Getting customer feedback | | X |
| Customer Validation | | X |
| How you will make money | | X |
| Pivoting | | X |
| Value Proposition | | X |
| Business Model Canvas | | X |