University and Specialty Accreditation
Wichita State University has held regional accreditation since 1927 from the Higher Learning Commission. The university will undergo its next comprehensive evaluation during the 2026-2027 academic year. Additionally, several WSU programs hold specialty accreditation. The accreditation status of those programs can be found online in the Specialty Accreditation Report or in information published by the accredited programs. In some cases regional and specialty accreditation status is required by some programs for its graduates to sit for certification examinations and/or to obtain a license and/or a registration. Regional accreditation by The Higher Learning Commission does not constitute specialty accreditation for individual programs.
---
Specialty Accreditation Process and Timeline
The following graphic details the process for Specialty Accreditation at Wichita State University. All accredited programs should adhere to the timeline as written. Modification can and will be made with approval.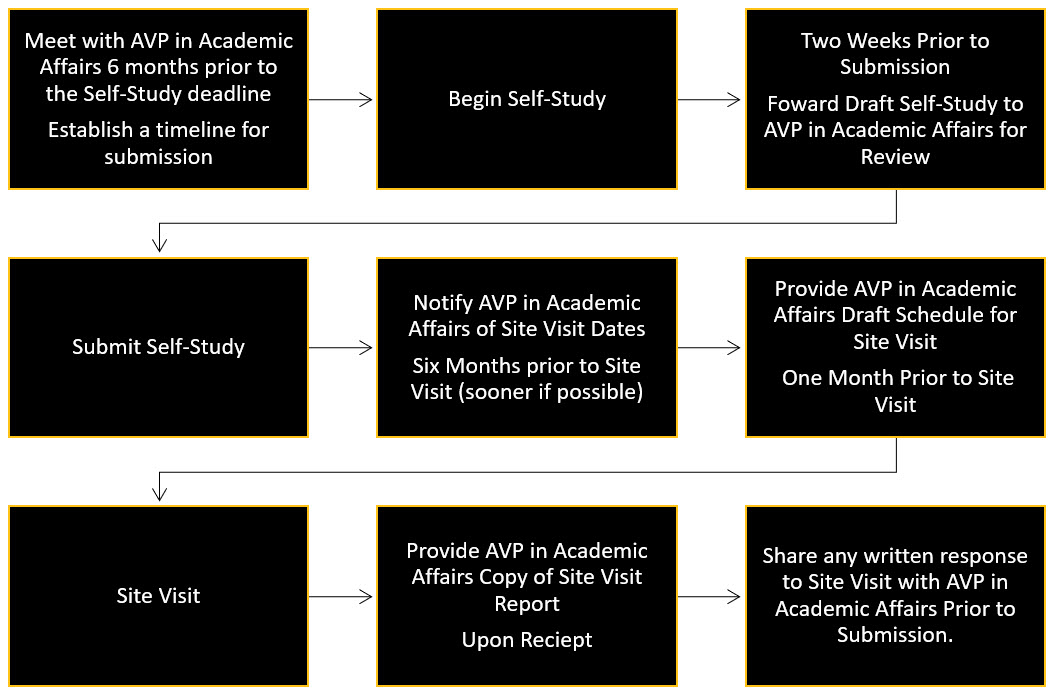 * Any adverse responses (i.e. probation, withdrawal, etc.) to programs seeking affirmation or re-affirmation of specialty accreditation will be reported by the specialty accrediting agency to the Higher Learning Commission (HLC) and may impact Wichita State University's accreditation with HLC. November 26, 2019
---
Specialty Accreditation Reports