Kansas Government Finance Officers Association
The Kansas Government Finance Officers Association (KSGFOA) partners with Wichita State University's Public Policy and Management Center to provide membership development and operational support for the association. In addition, WSU staff provides conference planning, board support, marketing assistance and financial management support to the association.
Learn more about Kansas Government Finance Officers Association here.
---
20th Annual KSGFOA Fall Professional Conference
The Kansas Government Finance Officers Association is pleased to present a series of workshops for those involved in the financial affairs of municipalities, counties, schools, state agencies, utilities and special authorities.
October 9-11, 2019
2019 Registration - Coming Soon
---
2019 Keynote Speakers - Coming Soon
---
2019 Conference Schedule at a Glance - Coming Soon
---
2019 Conference Accommodations

Embassy Suites Hotel & Conference Center

Embassy Suites Olathe | 10401 S. Ridgeview Rd | Olathe, Kansas | 66061
HOTEL ACCOMMODATIONS
Embassy Suites by Hilton Kansas City Olathe
10401 S. Ridgeview Road
Olathe, KS 66061
Room Reservations: Information TBA
---
Sponsorships
At the KSGFOA conference, sponsors have opportunities to interface with attendees at vendor booths, social events, lunch and breaks, in addition to branding opportunities on conference materials of all types.
>> See sponsorship levels >> Reserve your sponsorship today
The KSGFOA Conference Committee reserves the right to refuse Exhibitor or Sponsor status to any company or organization.
Sponsorship Contact
Paula Downs, Staff Support, KSGFOA
Wichita State University Public Policy and Management Center
Paula.Downs@wichita.edu
316-978-6678
---
Scholarships
The KSGFOA Board is pleased to announce that attendance scholarships for the 2019 annual conference are available! If you are not a member of KSGFOA or are a member who has never had the opportunity to attend the Annual Professional Conference, you will be able to apply for a scholarship. The Board will sponsor up to 5 individuals. The scholarship for non-members will include a one-year KSGFOA membership and for members includes the conference registration. The conference will be held in Olathe, Kansas, October 10–11. A pre-conference session is scheduled for October 9th at an additional charge of $75.
Frequently Asked Questions
What are the eligibility requirements?
• Must meet the qualifications to become a KSGFOA member or already be a KSGFOA member.
• Must not have attended the KSGFOA Fall Professional Conference previously. Attendance at KSGFOA's Accounting Academy does not count as attending a KSGFOA Fall Professional Conference.
• Does not include substitutions. If you cannot attend the conference after being awarded the scholarship, it cannot be transferred to another individual nor a future year.
How do I apply for the scholarship?
• Complete the application and E-mail it to KSGFOA at paula.downs@wichita.edu. If you have any questions, please contact Paula Downs via email or by phone 316-978-6678.
How many scholarships are awarded?
• Up to five scholarships will be awarded by the Board. The Board will award as appropriate to continue the growth of the KSGFOA membership.
What does the scholarship cover?
• The scholarship waives the conference registration fee and, for non-members, will pay the 2019 membership fee (January – December) with KSGFOA. All scholarship recipients are still responsible for their travel and lodging and the conference. The scholarship does not cover the pre-conference session on Wednesday, October 9th. If you are already a KSGFOA member, but never attended the conference, the scholarship will cover the cost of the conference registration only.
>> Apply for a scholarship
---
Call for 2019 Topics and Presenters
You are invited to submit topic and speaker ideas or a presentation proposal for the 20th Annual Kansas Government Finance Officers Association (KSGFOA) Conference. We encourage information from federal, state and local practitioners, consultants and keynote speakers. General sessions and breakout sessions can be delivered by an individuals, co-presenters, moderated panel discussions or roundtable topics. Proposals should include presentations on relevant topics for public finance professionals and consultants serving local and state governments across Kansas.
Example topic ideas include, but are not limited to:
• Budget balancing strategies
• Fostering innovation
• Debt levels and sustainability
• Economic development
• Talent drain
• Citizen participation in budgeting
• Recent and emerging fiscal trends
• Financial forecasting
• Succession planning
• Performance budgeting
• Funding aging infrastructure projects
• Capital planning
Proposal Details
• General and breakout sessions are one hour in length
• Proposals will be reviewed and approved by the Conference Planning Committee. Direct questions to Paula Downs via email at paula.downs@wichita.edu or phone at 316-978-6678.
• Travel, lodging and other expenses are the responsibility of each presenter. Travel expenses for keynote and other "key" presenters will be reviewed and approved by the KSGFOA Board. KSGFOA will work with presenters on scheduling session date/times that work with the conference and presenter(s) schedule.
• Presenters for general and break-out sessions will be required to register and pay for attending the conference. Registration fees are $200. Presenters may attend only their session at no cost; however, lunch and conference access will not be included. Registration fees will not be required for keynote and other "key" presenters as determined by the KSGFOA Board.
>> Topics and Presentation Application
All presentation information should be completed and delivered by the lead presenter. The information submitted, if accepted, will be used in all marketing materials for the conference, including the conference program, website, social media and other materials. Please provide all the information in the application.
Audiovisual Needs and Handouts
Presenters will have access to a laptop, projector and screen during their presentation. Presenters are responsible for their own handouts. An electronic copy of presentations and handouts must be sent to paula.downs@wichita.edu by October 1, 2019 for posting on the website immediately after the conference.
---
Innovation Award Nominations
The Innovation Award is designed to recognize and promote creative public finance initiatives and projects that provide innovative and creative solutions to address organizational and community challenges. Winners are those who reflect dedication and inventiveness in working in public finance and governance to deliver excellence in public services.
The award recognizes people, products and services that demonstrate innovation within public finance. Initiatives and projects must have occurred within the last two years.
The award recipient will be recognized at the KSGFOA Business Meeting during the Annual Conference on Thursday, October 10, 2019. A representative for the innovative project or initiative should be present to accept the award.
Application Details
• The KSGFOA Board will determine the award recipient
• The award recipient will be notified no later than September 13, 2018
• The award recipient must be a member of KSGFOA
>> Nominate someone for the 2019 KSGFOA Innovation Award
---
Lifetime Achievement Award Nominations
The Kansas Government Finance Officers Association (KSGFOA) has established a Lifetime Achievement Award. The purpose of the award is to recognize an individual's achievements in outstanding leadership in public finance over the course of their career. The award recognizes the entirety of the recipient's career, rather than, or in addition to, a single contribution. The award will not be given with any specific periodicity but rather when an eligible recipient is identified.
The KSGFOA Board will be responsible for the final selection of the Award Recipient(s) using the following selection criteria:
• Nominees must have exhibited honesty and integrity throughout their careers and contributed fundamentally to the advancement of sound public finance practices.
• Consideration for the award will be based on the cumulative impact the nominee's works have had and continues to have on the delivery of good public finance.
• Nominee must be a member of KSGFOA.
• Nominee must be determined to have provided extraordinary service and created a positive and lasting legacy within the public finance profession.
• Nominee is credited with changing their profession and inspiring others to do the same.
A nominee must receive the support of a majority of the KSGFOA Board to be given the award. The name of any award recipient(s) will be announced and will be recognized and presented with an award at the KSGFOA Annual Conference- Business Meeting.
Given the listed criteria, the expectation is that the choice of the award recipient is likely to be uncontroversial and would be viewed as a celebration of path-breaking contributions in public finance. The KSGFOA Board will solicit nominations for this award on an annual basis although KSGFOA members may submit nominations meeting the above criteria to the KSGFOA President at any time. Nominations must be submitted at least two months prior to the date of the annual conference in which an award may be given. The nomination form will be available on the KSGFOA website.
The KSGFOA Board will evaluate nominees for the award. Nominated candidates not selected for the award may be considered by the KSGFOA board for a future award.
>> Nominate someone for the 2019 Lifetime Achievement Award
---
Americans with Disabilities (ADA) Request for Accommodations
Please contact paula.downs@wichita.edu to request a reasonable accommodation for participating in the conference. Please provide the accommodation request by directly contacting Paula by September 6, 2019.
Dietary Needs
If you require a special meal, please list your requirements in the question at checkout when you register. Accommodations for special diets cannot be guaranteed after September 21, 2019.
---
Become a Member of KSGFOA
Are you a KSGFOA member? Check by emailing morgan.barnes@wichita.edu.
Regular membership is only $50 and includes discounted conference admission, exclusive access to web content + NEW online KSGFOA communication network. Associate and Student membership also available. Become a member here
---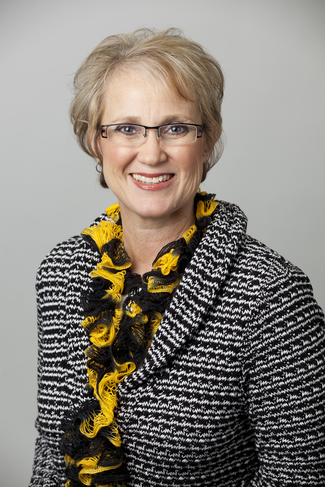 Sponsorship Contact
Paula Downs
Staff Support, KSGFOA
Wichita State University Public Policy and Management Center
paula.downs@wichita.edu
(316) 978-6678