Overview
Wichita State University's Human Resources Total Rewards Team presents a Retirement Planning Seminar annually in March. This Seminar is designed to help employees who are within 3-5 years of retirement begin planning for this exciting transition!
Event Information
Event Date: Friday, March 11, 2022
Event Location: The 2022 Retirement Planning Seminar will be held virtually
Event Time: 9:30am - 2:00pm
Event Registration: Registration is not required. Please visit the 2022 Seminar Agenda to access presentation links and materials.
---
Who to Contact
HR Total Rewards Team
totalrewards@wichita.edu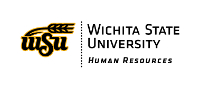 SME: CT/KH
Revised: 02/10/2022 KH