Kansas Government Finance Officers Association
The Kansas Government Finance Officers Association (KSGFOA) partners with Wichita State University's Public Policy and Management Center to provide membership development and operational support for the Association. In addition, WSU staff provide conference planning, board support, marketing assistance and financial management support to the Association.
Learn more about Kansas Government Finance Officers Association here.
---
22nd
Annual
Kansas Government Finance Officers Association (KSGFOA)
Public Finance Conference
Oct. 6- 8, 2021 | Embassy Suites, Olathe, KS
Register Now!
The Kansas Government Finance Officers Association is pleased to present a series of workshops for those involved in the financial affairs of municipalities, counties, schools, state agencies, utilities and special authorities.
The conference is planned for in-person, however, if there are COVID or other protocols that need to be followed, a virtual format may be implemented. Conference fees will be redefined and appropriate refunds will be provided should it be necessary.
Topics this year include:
Unplug & Connect- Nick Kittle Breakout
State of the Economy
Financial Recovery after 2020
Communicating Financial Information
Finance Director 101
GASB 87
Legislative Update and Changes
Diversity, Inclusion and Equity Issues
Leadership Lessons
More to come....
Hotel Reservation Information
Embassy Suites Kansas City/Olathe Hotel and Conference Center
Rate Code: Hotel reservation code will be available in April
Conference Rate
Pre-Conference Session Half Day
Member rate: $75
Non-Member rate: $90

Budget Academy Pre-Conference Session Full Day
Member rate: $140
Non-Member rate: $170

Main Conference
Member rates: Early, early bird: $225 (through 6/4/21)
Early bird: $250 (through 9/6/21); Late: $275 (after 9/6/21)
Non-Member rates: Early, early bird: $300 (through 6/4/21)
Early bird: $325 (through 9/6/21); Late: $350 (after 9/6/21)
City and County Clerk rate: Registration up to conference is $225
Pre-conference attendance at member rate for both half and full day
Student rate: $35
---
Keynote Speaker:

Thursday Keynote:
"Unplug & Connect"- Nicholas Kittle
Nick is the author of the best-selling local government book "Sustainovation: Building Sustainable Innovation in Government, One Wildly Creative Idea at a Time," and spent the last 15 years in government, most recently as a Chief Innovation Officer. During his time in local government, his teams won three national awards for innovation and he founded one of the first five innovation offices in the country. Nick now helps other communities create their own innovation offices and unlock their employees' potential. Nick trains, keynotes and consults about building Sustainovation and High-Performance Government across the country-and in his main time, he is a father, husband, artist, photographer, adventurer, BBQ champ and avid disc golfer.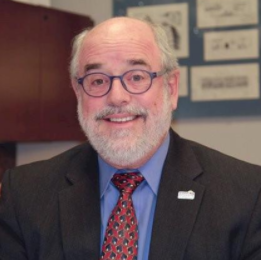 Friday Keynote:
"Leadership Lessons"- Hannes Zacharias
Zacharias has more than 35 years of experience in public administration, serving in federal, state, county and city governments. Among his positions, he has served as director of the Kansas Department of Tourism, assistant director for the Kansas Arts Commission, city manager for Hays and Lawrence and Boonville, Missouri, and county manager for Johnson County. He joined the KU faculty 2019.
---
Conference Schedule and Information
Wednesday, Oct. 6
Pre-conference session 8:00-5:00 pm
Budget Academy
Pre-conference session 1:30 - 4:30 pm
---
Sponsorships
At the KSGFOA conference, sponsors have opportunities to interface with attendees at vendor booths, social events, lunch and breaks, in addition to branding opportunities on conference materials of all types.
---
Scholarships
If you are not a member of KSGFOA or are a member who has never had the opportunity to attend the Annual Professional Conference, you can apply for a scholarship. The Board will sponsor up to 5 individuals. The scholarship for non-members will include a one-year KSGFOA membership and for members includes the conference registration. Applicants conference registration fees will be refunded if they are selected for scholarship.
---
Call for Presentations
You are invited to submit topic and speaker ideas or a presentation proposal for the conference. Proposals should include presentations on relevant topics for public finance professionals and consultants serving local and state governments across Kansas.
Proposals will be evaluated as they are received. Final submission date is May 7, 2021.
---
Award Nominations
KSGFOA will recognize an outstanding organization and/or individuals at the annual conference with the Innovation Award and the Lifetime Achievement Award. Learn more about these awards and nominate a recipient at the buttons below.
KSGFOA 2021 Innovation Award Application
---
Americans with Disabilities (ADA) Request for Accommodations
If you need to request special accommodations, please request at registration.
---
Become a Member of KSGFOA
---
Conference Contact
Paula Downs
Staff Support, KSGFOA
Wichita State University Public Policy and Management Center
paula.downs@wichita.edu
(316) 978-6678