Get directions to WSU buildings
Getting directions to WSU buildings and facilities is as easy as entering your building name or building code into the search bar on the interactive map. Watch the adjacent video to learn how to get walking or driving directions on your phone.
Go to the WSU Interactive Map
Locate and click the Search icon near the top of the page.
Enter the name of the building or facility or the building code.
Select the desired building from the search results.
Click on the diamond-shaped Directions icon.
Select either driving, biking or walking directions.
Select "My Location" if using a GPS-enable device, or enter an address with city and state.
Hit "return" (desktop) or click "Get Directions" (mobile).
Learn more about using the Interactive Campus Map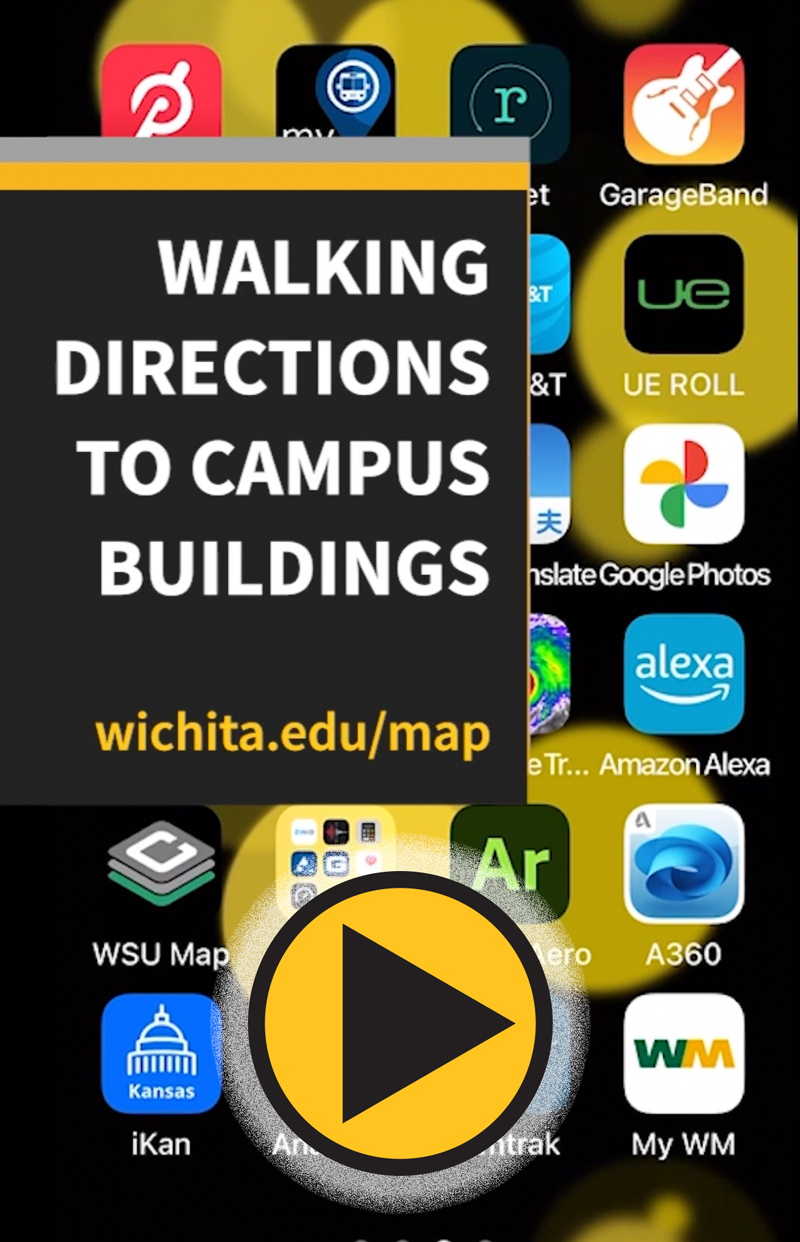 Click to Play Video