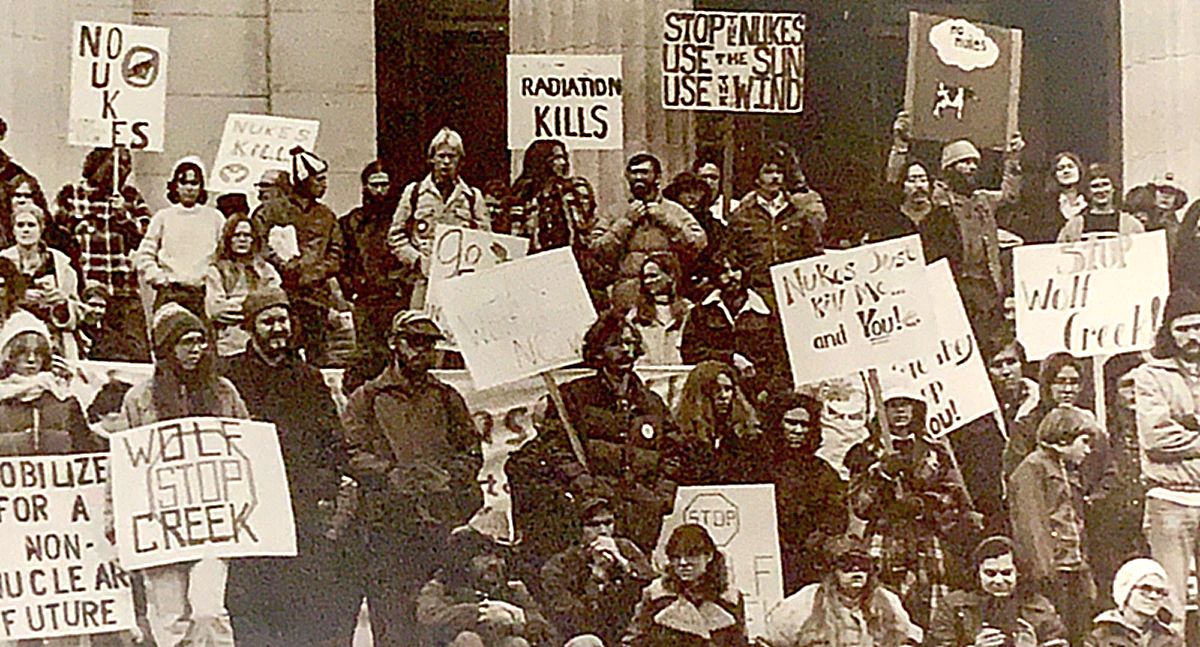 Wichita State students protest against the construction of the Wolf Creek Nuclear Power Plant in the 1970s. (file photo)
---
More than 100 years supporting free speech
Throughout our 125-year existence, Wichita State University has stood in strong support of freedom of expression in speech, thought and deed.
The university has hosted lectures and addressess from major historical figures from all points on the political and academic spectrum and has been a clear nexus for debate, inquiry, protest and dissent.
Here's a look at a few of the notable events and appearances that have taken place at Wichita State over the years.