About WSU South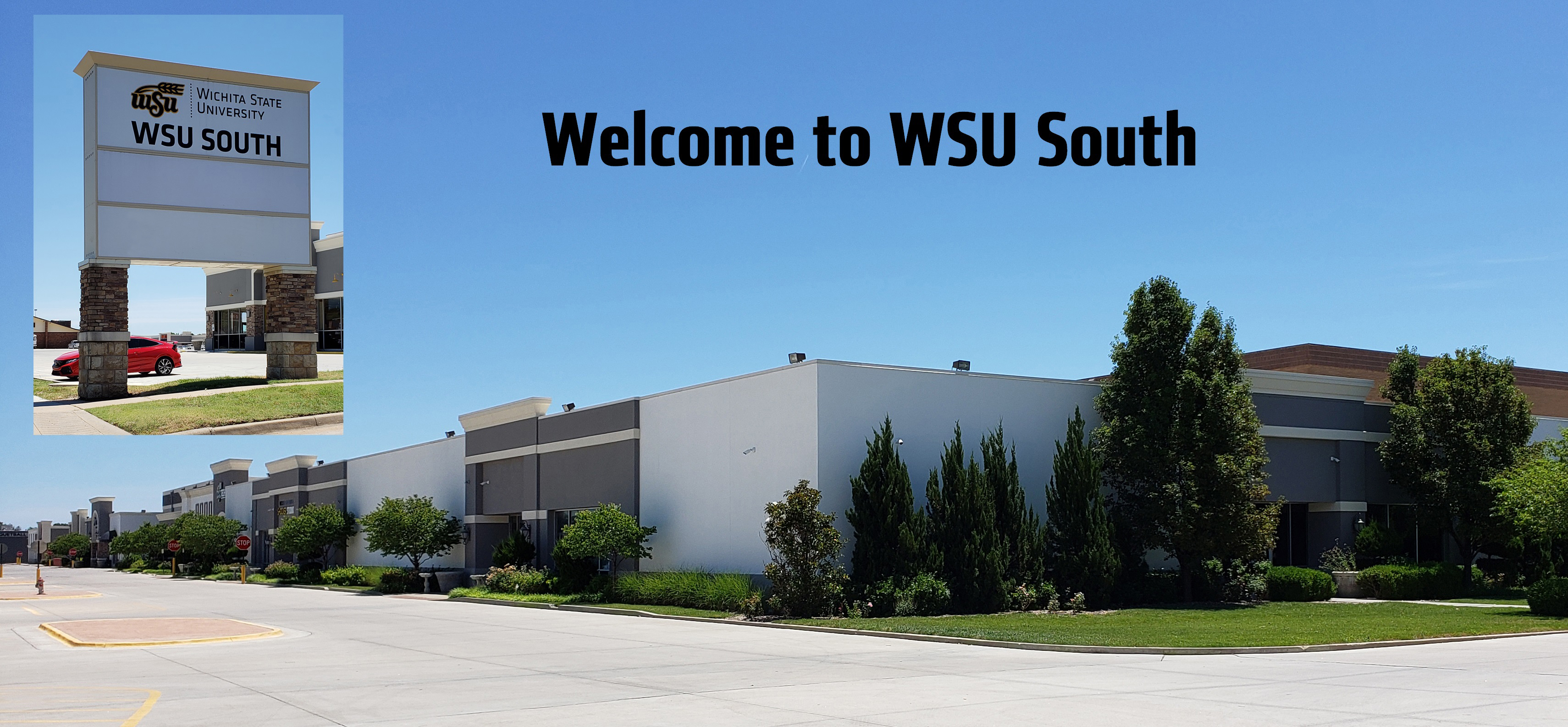 What we do.
Concerned about the quality of your higher education? Want to attend small WSU classes in your neighborhood? Then you should come to WSU South at Harry Street Mall in Wichita, KS (3821 E. Harry Street, Suite B105, Wichita, KS 67218).
We are excited to bring quality WSU higher education and small classes in a friendly environment off-campus to the communities in Sedgwick County. We offer general education classes, most classes in the Elementary Education completion program, and psychology classes for Psychology degree completion. Most of our classes are in the late afternoon and early evenings for your convenience. For fall and spring semesters, we offer fun, non-credit classes that anyone can attend. We are co-located and partner with WSU Tech and the WSU Shocker Studios that offer general education classes and technical programs (WSU Tech) and Applied Arts BAA degrees in Media Arts (WSU Shocker Studios). There is also a psychology research laboratory on human factor and virtual reality (WSU Psychology).
You have come to the right place for a unique off-campus experience with a small-class, student-oriented learning environment that offers a dynamic range of higher education at both academic and technical levels. In addition, extra friendly and helpful staff and select student services will complete the one-of-a-kind WSU South learning experience!
Why sign up at WSU South?
Quality WSU general education classes and professional programs.
Friendly setting for higher education right in your neighborhood.
95% student satisfaction rate.
We enroll traditional, non-traditional, and high school guest students.
State-of-the-art facilities and audio/visual teaching aids.
Small classes and more accessibility to faculty/staff.
Computer workstations and break-out student rooms.
Convenient wireless access to the internet and the WSU network.
Day, evening, and Saturday classes (when scheduled) for your convenience.
Student lounge and study areas with computer workstations.
Convenient location with plenty of parking space; parking is free!
Accessibility for mobility-challenged students.
Free, one-on-one Student services.
WSU South students have equal access to all facilities and amenities at the WSU main campus, WSU West, and other WSU locations.
Credit and noncredit courses are offered.
New courses and programs will be added as we expand our operation in response to community needs