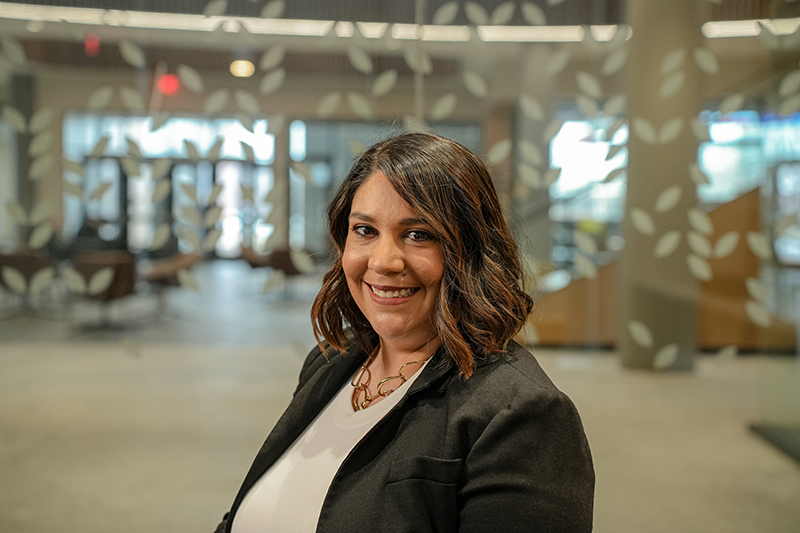 The W. Frank Barton School of Business at Wichita State University has named Stephanie Cockrell as its new Director of Graduate Programs. In the role, Cockrell will work to define and execute strategies to increase enrollment and retention as well as deliver robust experiences for graduate students. This includes study-abroad programs as well as experiential education and applied leadership opportunities. Cockrell will also lead all recruiting marketing and communication activities for graduate degree programs. Her first day in her new position was January 23.
"We're very excited to have Stephanie lead the charge on continuing to grow our graduate programs," said Chris Broberg, Associate Dean of Graduate Programs at the Barton School. "Her experience, dedication to students and passion for the university will be pivotal as we dedicate more resources to admissions, recruitment and retention of graduate students."
Prior to her role with the Barton School, Cockrell served as the assistant director for First-Year Programs at WSU's Office of Student Success. There, she oversaw orientation and transition programs for undergraduate, degree-bound domestic student, transition mentors and peer coaches, and assisted in other first-year retention initiatives. During this time, she received her Master's of Business Administration from the Barton School with a concentration in marketing. She has also served as a success coach for the College of Fine Arts and College of Applied Studies at WSU and has advised, marketed and recruited for the undergraduate hospitality program at Missouri State University and the doctorate supply chain management program at Michigan State University.
"Through my career at WSU, I've been fortunate to work with students at various points of their academic journey," said Cockrell. "I look forward to bringing my passion for student success and retention to Barton's graduate programs through innovative programming and a commitment to a student-centered approach."
For more information on the Barton School, visit www.wichita.edu/academics/business/.