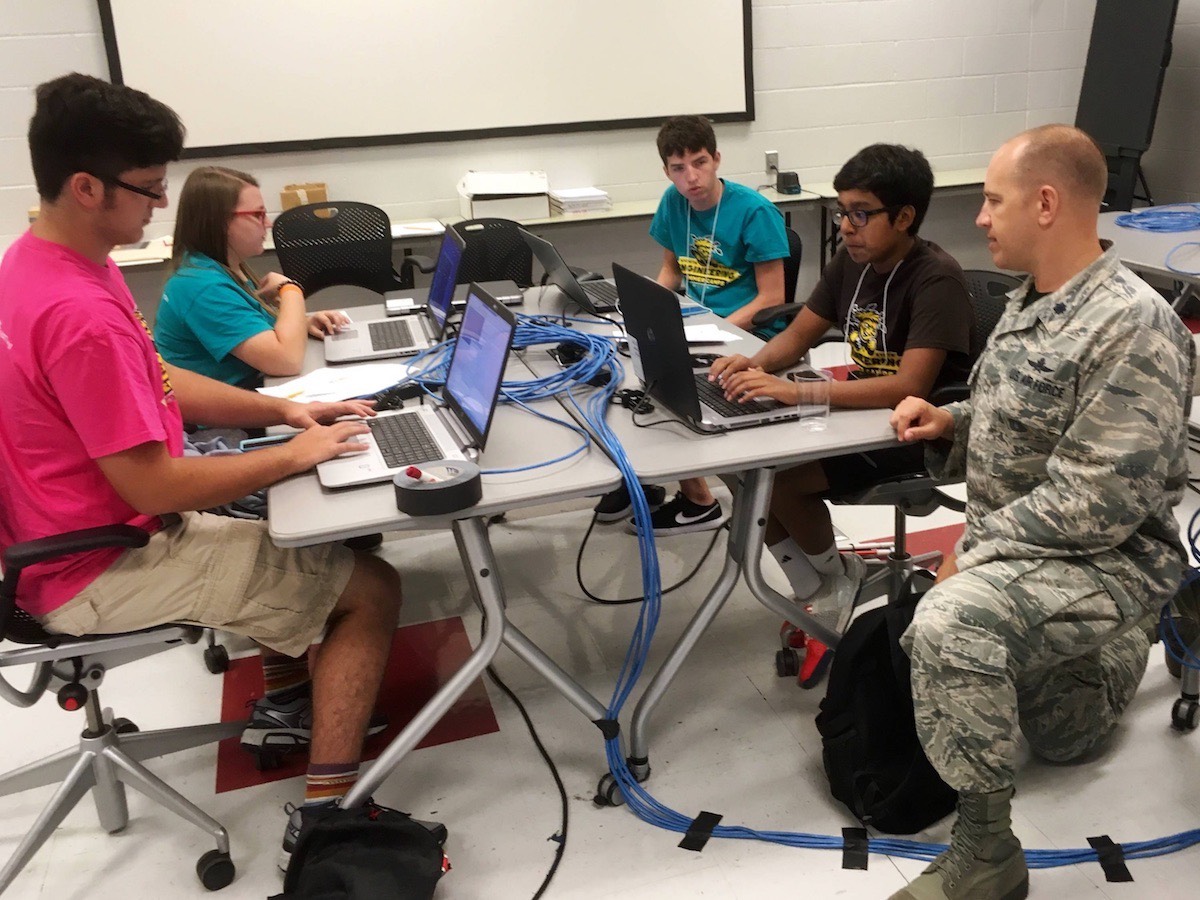 Wichita State's cybersecurity program helps Novacoast locate office in Wichita
Novacoast, a California-based cybersecurity company, looks for a university and a talent pipeline in a livable city when it plans expansion.
Over our 24 years, we've always been tied to a university," said Paul Anderson, Novacoast's chief executive officer. "A lot of what we hire for is grit. The combination of that Kansas, Wichita culture that you guys have — combined with that subset of people who have a passion for learning — that's just an amazing combination."
Late in 2020, Anderson visited Wichita in search of a place to open an office, prompted in part when the COVID-19 pandemic exposed a need to diversify geographically. Wichita State University and WSU Tech's computer and cybersecurity offerings played an important role in Novacoast's decision.
Read more about Novacoast in Wichita
---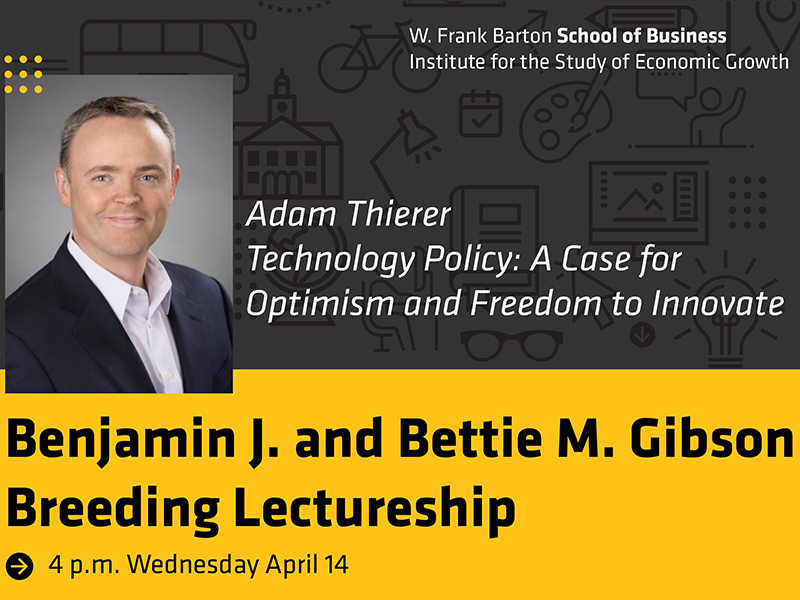 Barton School of Business, ISEG hosting expert on freedom of innovation
As part of the Benjamin J. and Bettie M. Gibson Breeding Lectureship, Institute for the Study of Economic Growth at the W. Frank Barton School of Business at Wichita State University will present Adam Thierer at 4 p.m. Wednesday, April 14 in person at Wilner Auditorium and virtually via Zoom (meeting ID: 942 4941 9315).
There is no cost to attend this event, and members of the public are welcome to attend.
---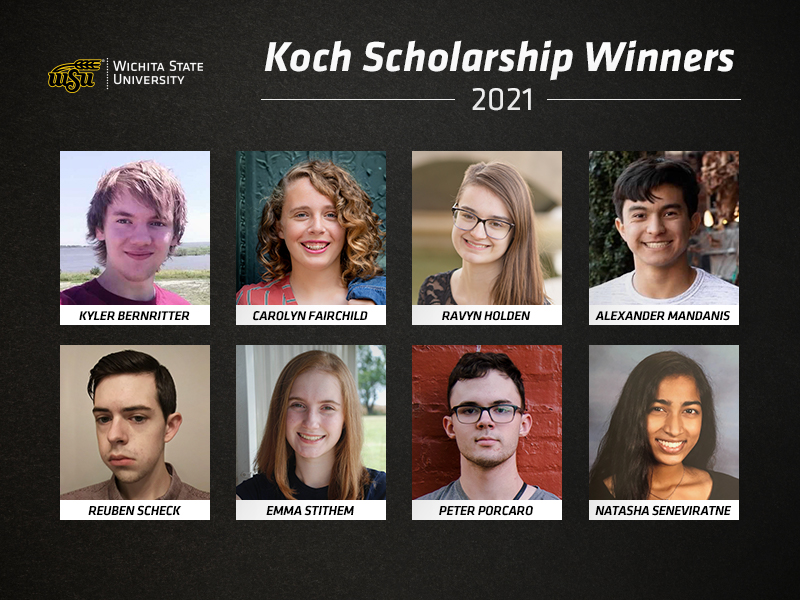 Wichita State University announces eight new Koch Scholar recipients
The Wichita State University Dorothy and Bill Cohen Honors College is proud to announce eight recipients of the Koch Scholars Program for the fall 2021 semester. These recipients each will be awarded $30,000 over four years.
"Koch is thrilled to continue to foster opportunities for students throughout the Wichita community. The Koch Scholars Program provides students the opportunity to pursue an education where they can explore their passions, develop their unique talents, and achieve success," Koch Industries Vice President of Public Affairs Meredith Olson said. "Congratulations to this year's scholars."
Read more about the 2021 Koch Scholars
---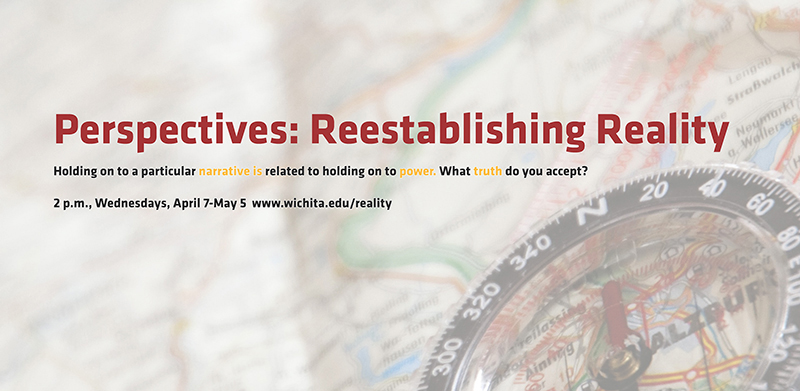 Establishing an African-American narrative
Mark McCormick, director of strategic communications for the ACLU of Kansas, is the featured speaker in this week's Perspectives: Reestablishing Reality series, hosted by Andrew Hippisley, dean of the Fairmount College of Liberal Arts and Sciences. McCormick will speak at 2 p.m., Wednesday, April 14 via Zoom. Go to www.wichita.edu/reality for Zoom information.
In August of 2019, US Army soldier Glen Oakley ran toward gunfire echoing from an El Paso Walmart, grabbed an armful of children, and carried them to safety. In July, a Philadelphia man with a cracked hip climbed 15 floors to save his mother from her burning apartment building. In 2018, James Shaw Jr. wrestled an assault rifle away from a Nashville-area Waffle House shooter who'd killed four people.
Despite these and other examples of heroism, the black male media narrative remains one of poverty and violence, a narrative relentlessly defining black men by their challenges instead of by their achievements. These old, virulent narratives stigmatize and even destroy lives.