A team of interdisciplinary researchers at Wichita State University is using artificial intelligence and big data to digitally transform the way communities predict and respond to natural disasters.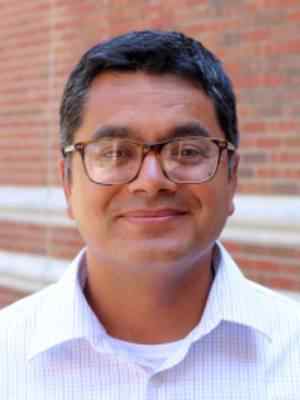 Dr. Dukka KC
The newly formed Data-Enabled Disaster Resilience Center is part of Wichita State's Convergence Sciences Initiative, which empowers faculty, staff and students who span the disciplines to form research clusters that address our most pressing and opportunistic challenges. Each of the four projects selected was awarded $300,000 over the next three years.
"Every community is in four phases of disaster management," said Dr. Dukka KC, associate professor and director of data analytics. "There is a disaster mitigation, disaster preparedness, response and recovery. Our long-term goal is to be able work on all these four stages of disaster management, but for this particular topic, our objective is to create some digital platform so that we are able to predict, analyze and simulate some scenarios to improve disaster mitigation and preparedness."
Disaster prediction and preparedness
For instance, let's say someone wants to predict whether a tornado will hit a certain community. There are the traditional meteorologic factors to be considered, such as barometric pressure, air temperature and storm patterns. But, KC says, there are more.
"There are so many different approaches to predict the disasters, but now with availability of different modes — meteorological data, unmanned aerial vehicle imagery, and datacube set data. In addition to that, we have a lot of crowdsourced data or social media data. For example: Somebody can take a picture and then post it on Twitter," he said.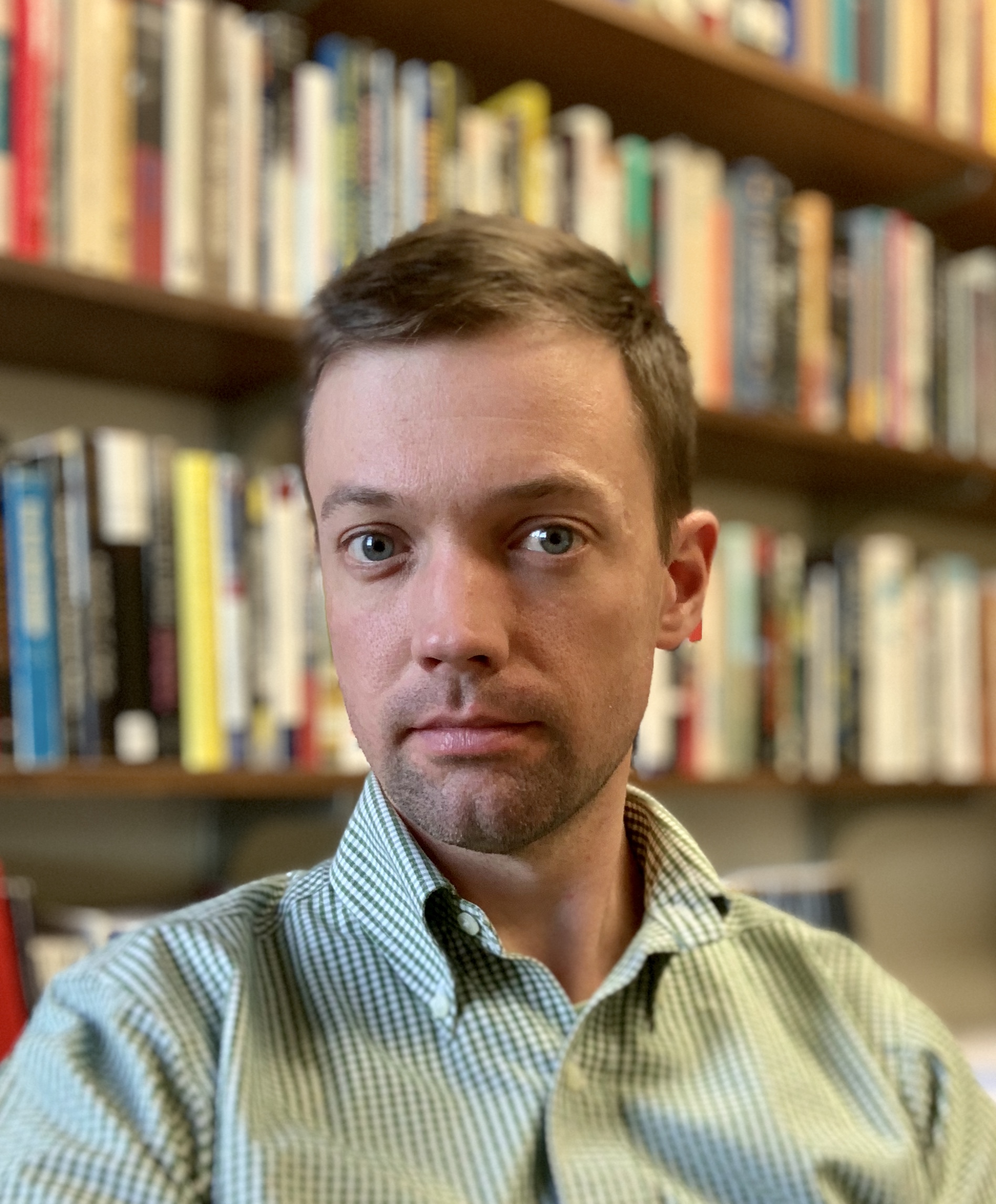 Dr. Chase Billingham
In addition to prediction, the team is working on creating a disaster resilience index. This will evaluate "Can we get ahead of the next disaster in order to be prepared on the front end?" said Dr. Chase Billingham, associate professor of sociology.
As a sociologist who studies urban governance, Billingham listed some of the categories that might determine a community's post-disaster resiliency: "Some things that matter in terms of the communities' resilience are public health investments, numbers of hospital beds, numbers of hotel and motel beds, and infrastructure," he said.
Dr. Glyn Rimmington, distinguished professor of global learning, is particularly interested in how we can use socioeconomic and demographic data to calculate an indicator of disaster resilience at the level of the individual census tract or ZIP code area. He said that type of information can be captured in global information system (GIS) maps to visualize disaster resilience and the factors affecting it.
"Local government planners could take such maps to rezone areas of a city that are prone to flooding so that they are kept as wetlands and not used for residential development," Rimmington said. "In areas prone to fire, local land managers can use controlled burns to reduce fuel load and clear trees along lines to make fire breaks. Fire breaks under high voltage power lines also make a lot of sense in preventing fires."
The dashboard
Eventually, what the team wants to do is provide a dashboard that will run simulations, KC said.
"For example, let's say you know a tornado of X magnitude occurs and maybe this many houses will be lost, or the power will be lost; and then you know the economic damage and maybe what the human fatality will be," he said.
The dashboard, Rimmington said, will be important for visualizing the data in maps and conducting what-if scenarios with different policies. This is a way of transforming complex data into something that land managers and policymakers can use to increase disaster resilience of different communities.
"In many parts of the world, it is possible to see evidence of wealth gaps with communities at risk under normal circumstances due to unemployment, homelessness and poverty, which can be exacerbated in the event of a disaster," Rimmington explained. "The dashboard could be used as an aid for directing programs to help disadvantaged communities, so they become less vulnerable to disasters."
Communities can then use the resilience index to help them prepare for the aftermath of disasters.
"If we can identify certain communities whose resilience index is not up to par, then maybe the stakeholders can use resources to bring the resiliency index up so that we mitigate the risks," KC said.
In the early days of the project, KC's team is starting specifically with meteorological disasters in the Great Plains region of the United Sates. However, once the parameters and technology are in place, that work can be scaled to include any type of disaster around the world, including pandemics or human-made disasters.
Educational opportunities
In the beginning of the project, the Data-Enabled Disaster Resilience Center will employ one Ph.D. student and three master's students. KC hopes to eventually include undergraduates in the applied learning opportunity.
But it's not just college students who will reap the educational rewards of this project, KC said.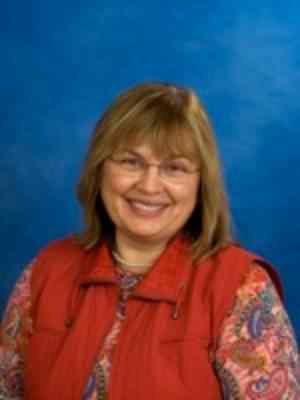 Dr. Mara Alagic
"We hope to develop summer boot camp for high school students to learn data science and data analytics, and we have plans to present at various schools and science fairs," he said.
The dashboard can be used as a learning aid in K-12 STEM programs to both illustrate the power of science and to educate young people about disasters and how to prepare for them, Rimmington said.
"Our chief concern has switched from atomic bombs to the many effects of climate change —drought and fires, storms and floods, rising sea-levels ,and accelerated depletion of aquifers — upon which our food production system depends," he said.
That's where Dr. Mara Alagic comes in. Alagic, professor of education at Wichita State, will be focusing on transferring this knowledge to K-12 students in the Wichita, Derby, and other school districts.
"Thinking about education from kindergarten all the way up through college, we want to teach interdisciplinary STEM literacy and then focus on disaster prediction and resilience," she said.
Alagic said she's hopeful that teaching younger students about the project might spark an interest in some of them.
"Maybe when they come to college, they can be active in researching some of these areas," she said.
Alagic has a background in mathematics and in education, which will be integral as leads the modification of Wichita State curricula and that of K-12 school districts.
"We envisage a certificate, a minor and eventually a major in disaster resilience that can prepare candidates for graduate research activities in this area, which will be the backbone of the new center for disaster resilience," Rimmington said.
Convergence sciences
Taking an interdisciplinary approach to disaster prediction and management allows scientists and researchers to fully understand and work to improve it. The university's Convergence Sciences Initiative allows scholars and analysts who wouldn't normally work with each other to trade ideas and viewpoints.
"It really is a lightbulb going on when you can think about a problem in a way that you haven't before," Billingham said. "When you silo yourself and when you're just thinking about one side, you can lose sight of why that matters so much. These things disrupt people's lives and livelihoods."
Billingham said he's glad Wichita State is thinking big when it comes to solving society's most pressing issues.
"I think that taking this convergence sciences approach — blending engineering and computer science with natural science and social science and business logic together — really helps us to think more broadly about what the intersection is between the natural and the social," he said.