When we last spoke to Wichita State alumna and 2020 graduate Jade Mursch, her internship at Lodgeworks Partners, L.P. Hotel Management Company had been paused due to COVID-19. After being on hold for a month, Mursch's internship was ultimately cut short, and she became nervous about the job search.
After months of uncertainty and job searching, Mursch was offered a new full-time role as the social media coordinator at Freddy's Frozen Custard & Steakburgers.
"My internship fell through, and it felt like a blank slate for me. I kept thinking, 'Where do I go from here?'" Mursch said. "Your whole college career leads up to graduating and finding a job, and then in one moment, everything is in shambles."
Mursch said what got her through the uncertainty was telling herself that everything happens for a reason.
"Based on how everything unfolded, I wouldn't have the job I have today if not for the pandemic," Mursch said.
When applying for jobs, Mursch said, she tried to put herself out there more because she knew the market was more competitive than it was before the pandemic started.
"I wasn't afraid to talk about myself more and truly display my strengths and skills because I knew how competitive it was going to be," Mursch said.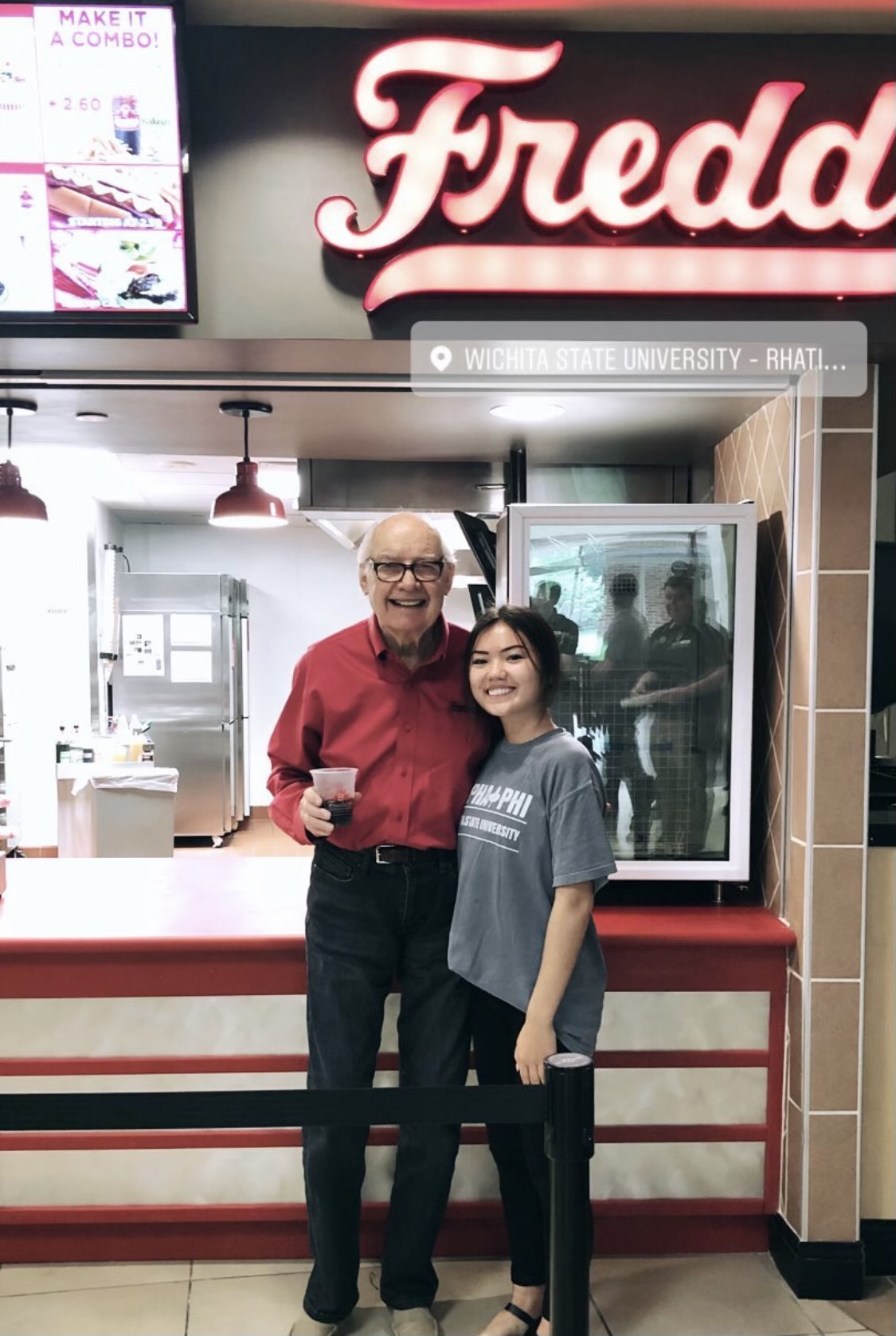 Freddy, left, and Jade
One way Mursch marketed herself to employers was by expressing to them that she was willing to learn new skills and that she was a fast learner.
Ultimately, Mursch said the best way to secure a job after graduation is to take advantage of any exciting opportunity that presents itself.
"If I hadn't jumped at the opportunity with Freddy's all those months ago, I wouldn't have the incredible job I have today," Mursch said.
Additionally, Mursch said networking with anyone and everyone is always a good idea.
"Put yourself out there and let people know you are looking for a job, because you never know if someone has a connection that leads you to a new role," Mursch said.
Mursch said Wichita State prepared her well for the job search and that she is thankful for the connections she made in college that led her to where she is today.