Interdisciplinary STEM Education Graduate Certificate
This Graduate Certificate in interdisciplinary STEM Education is offered by the School of Education at WSU. The iSTEM Education certificate requires 12 credit hours (four graduate courses). The 12 graduate credit hours for the iSTEM Education certificate can be applied towards the MED LID degree if the student chooses to become a degree-seeking graduate student
Description of Graduate Certificate in Interdisciplinary STEM Education
The Graduate Certificate in interdisciplinary STEM (Science, Technology, Engineering and Mathematics) Education is designed for STEM educators, and graduate students interested in designing and/or delivering an interdisciplinary STEM curriculum. Students in the program will build interdisciplinary academic skills in context with an emphasis on real world problem-solving, critical thinking, and career readiness.
Purpose:
The purpose of the iSTEM Education Initiative is to serve educators with high quality programs, resources, and research, engaging and enriching students learning of science, technology, engineering, and mathematics.
Required Courses (6 credits):
CI764 iSTEM Education Entry (3 Credit Hours): Online in Fall semesters.
CI867 Interdisciplinary STEM Education Exit (3): Online in Spring semesters.
Sample Elective Courses (6 credits required)
CI750T Nature of Technology & Educational Implications (3): Online
CI520 Physical Science for Elementary Classrooms (3): Hybrid
CI750AL Instructional multimedia Development (2): Online
CI750AM Interactive Online Teaching Workshop (2): Online
CI519 Mathematical Investigations (2): Online or Face-to-face
CI780S Technology in the Classroom: Science (2): Hybrid
(Any graduate level STEM related courses)
Focus Areas:
STEM integration with all academic and cultural endeavors.
Teacher learning and leadership in STEM education.
Research on student and teacher impact.
Dissemination and development in local, regional, and global arenas.
Content:
5E inquiry-based STEM Instruction
STEM challenges and practices
Online STEM interactive simulations
Basic robotics as STEM challenges
Educational apps for STEM Education (i.e., Google Science Journal, Google Classroom, etc.)
Innovative STEM educational technologies (i.e., AR, VR, Google Expeditions, etc.)
STEM lessons aligned with NGSS
Questioning strategies for integrated STEM instruction
Scaffolding strategies for integrated STEM instruction
STEM Outreach for Teachers & Students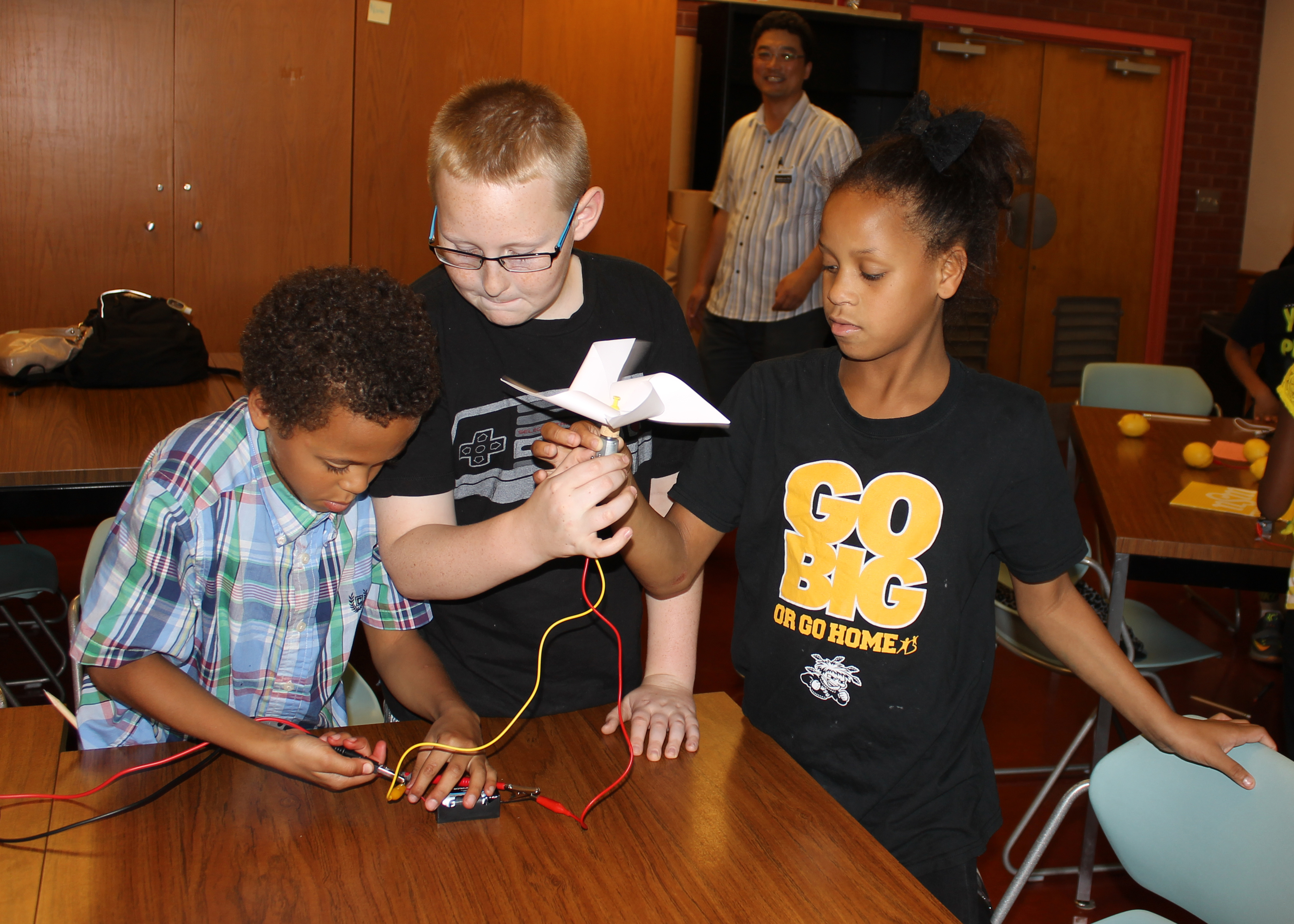 Windmill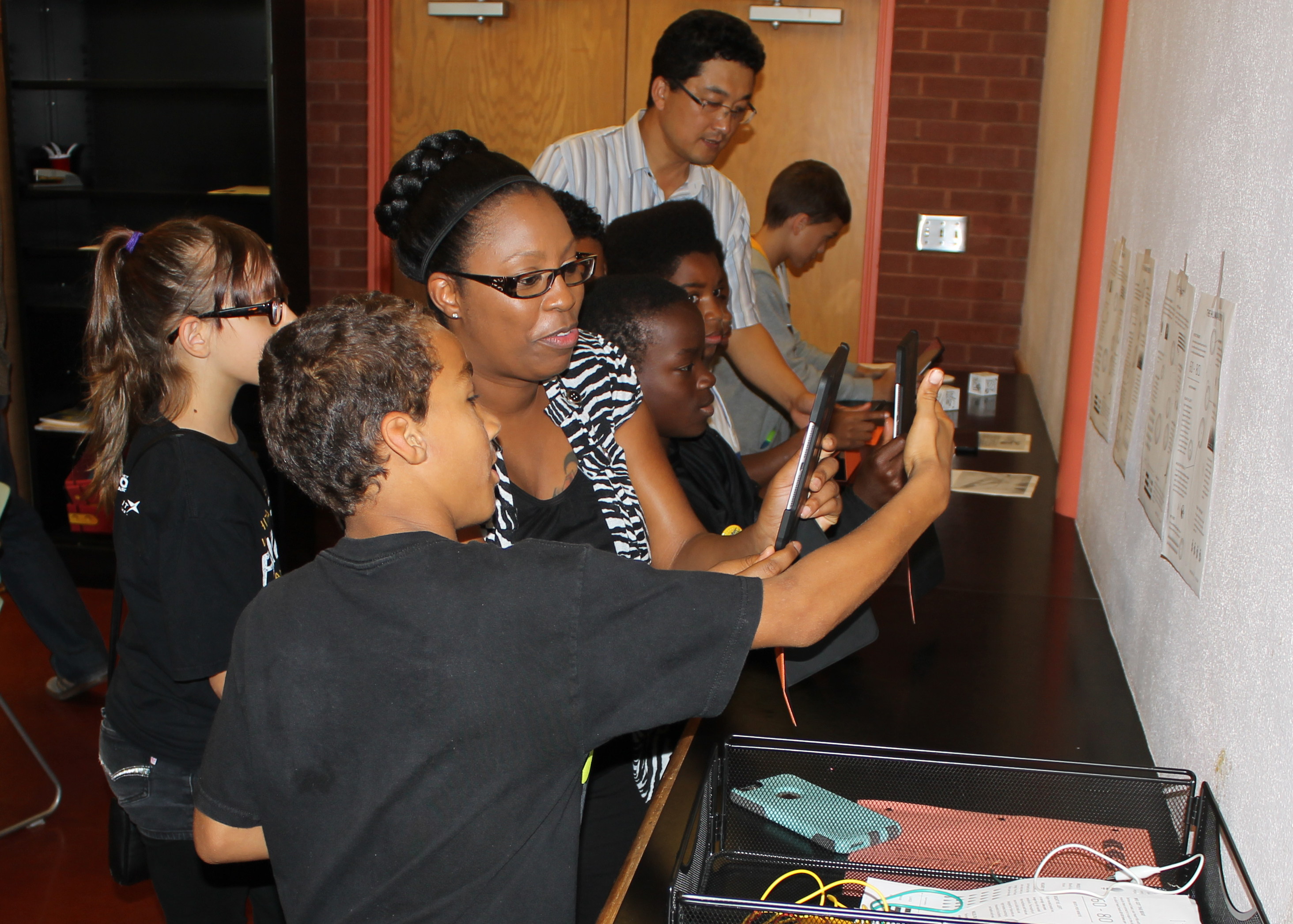 Augmented Reality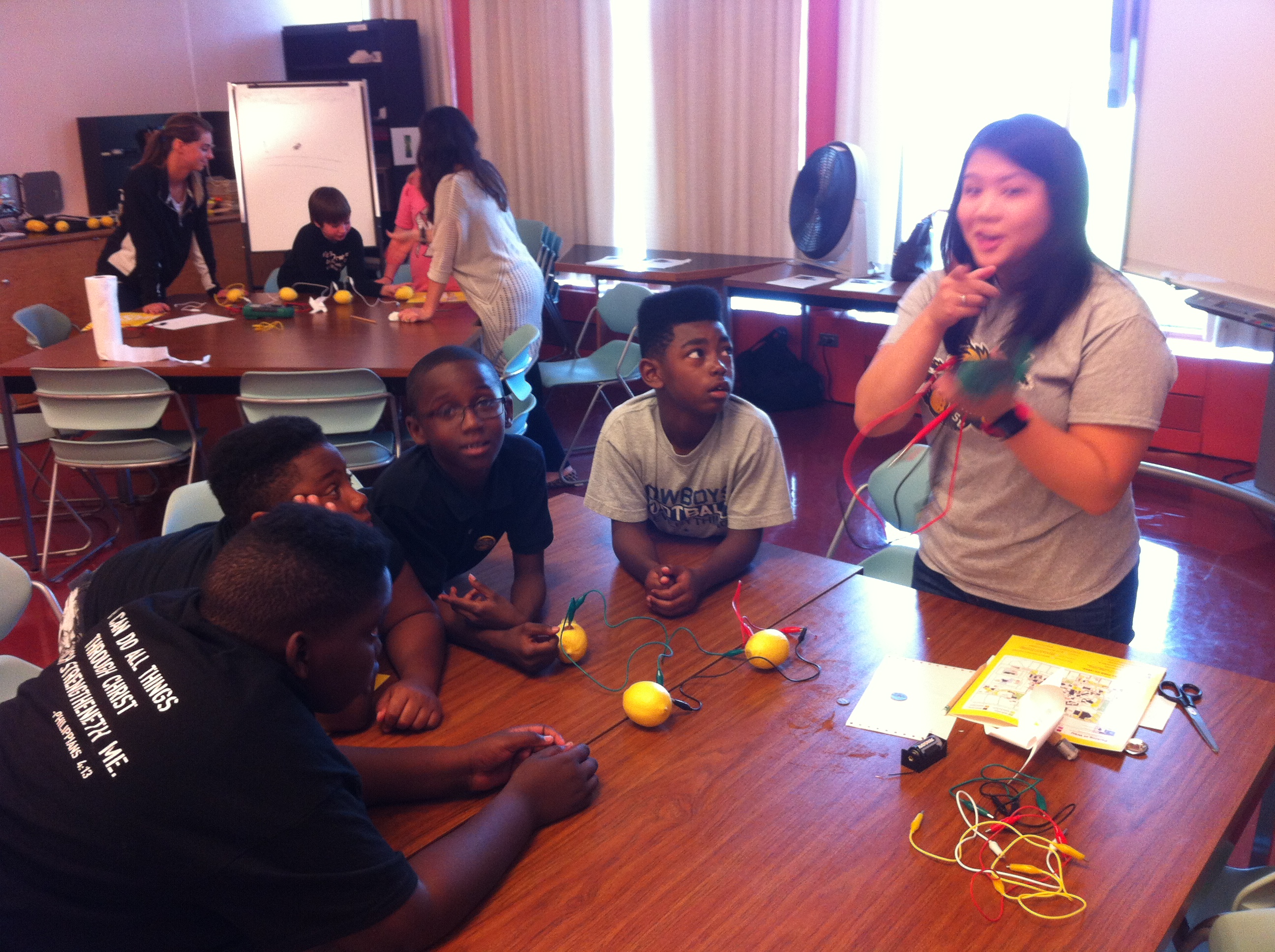 Lemon Battery
Contact us!
Dr. SoonChun Lee, STEM Education at soonchun.lee@wichita.edu
Dr. Mara Alagic, Math Education at mara.alagic@wichita.edu
Dr. Daniel Bergman, Secondary Science Education at daniel.Bergman@wichita.edu
Dr. Fuchang Liu, Elementary Math Education at fuchang.liu@wichita.edu
Mr. Greg Novacek, Director of STEM Initatives at greg.novacek@wichita.edu
*Gainful Employment Disclosure Information for Interdisciplinary STEM Education Graduate Certificate
iSTEM Education at WSU