Tryout Information:
Wichita State is excited to enter into two new gaming titles for the Fall of 2019: League of Legends and CSGO. In order to be considered for varsity status you must be a full time student at Wichita State for the Fall of 2019. Please fill out the links below if you are interested in trying out.
League of Legends Tryouts Information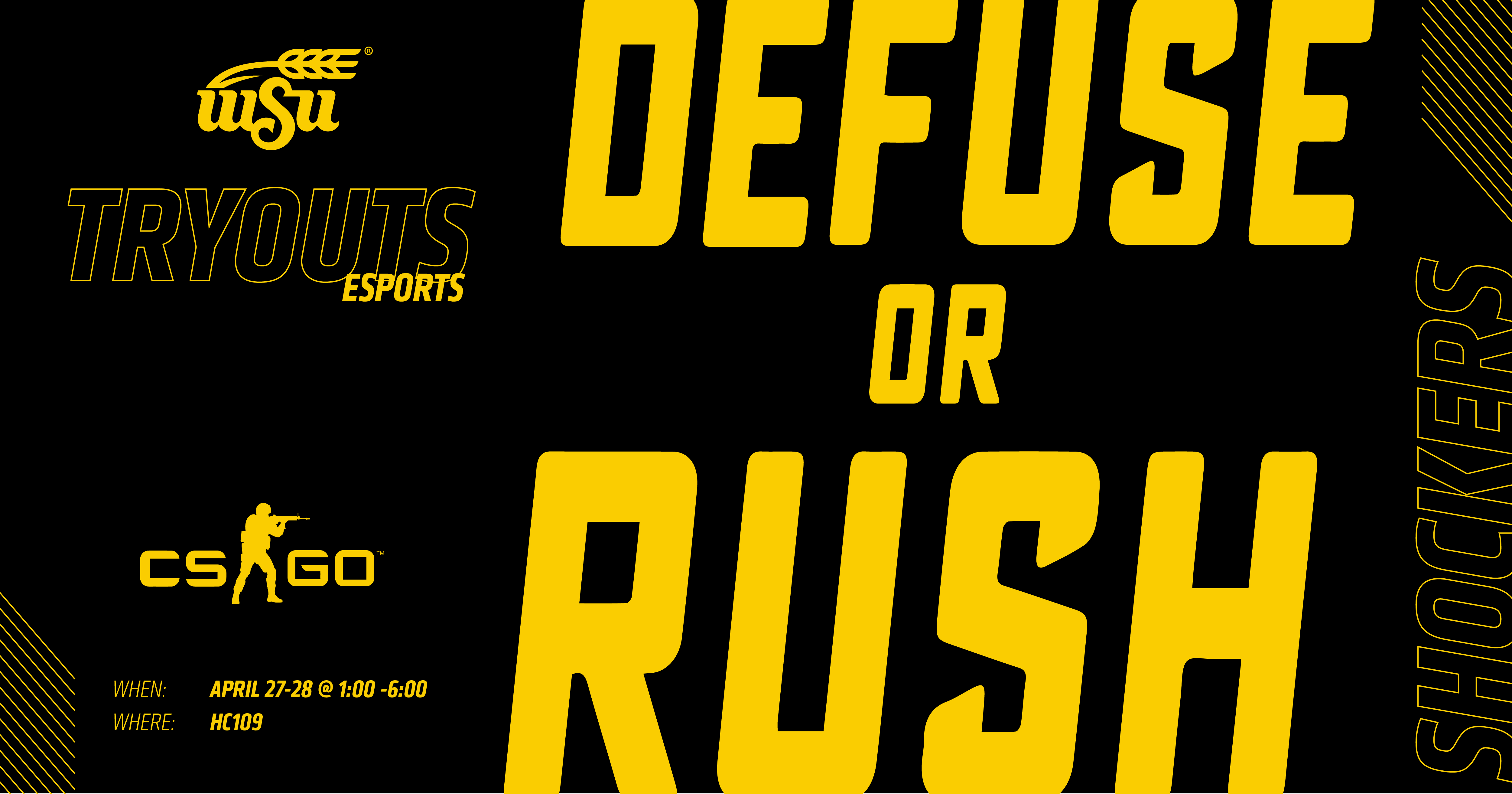 Overview:
Wichita State University Esports competitive teams are officially sanctioned as a varsity activity for undergraduate and graduate level students. Teams are gathered from current WSU students and through recruiting efforts. Students competing on the WSU Esports varsity team must retain full time student status. Wichita State University will participate in intercollegiate play through the National Association of Collegiate eSports otherwise known as NACE.
Currently, Wichita State University will only feature one competitive varsity gaming team, Overwatch. Starting in the spring of 2019 WSU Esports will roll out an official roster introducing the varsity Overwatch starting players and substitutes. They will compete against fellow schools within NACE along with specific tournaments hosted through the TESPA organization. From division 1 institutions to NAIA affiliated schools, Wichita State will compete against schools ranging in multiple sizes. Schools like Miami, Boise State, Georgia Southern University, University of North Texas, and the 100+ other institutions that belong to the National Association of Collegiate Esports.
Even though Overwatch will be the first officially sanctioned varsity activity at Wichita State, other games will be added in the immediately following semesters. Other games will include, League of Legends, Rocket League, Counter Strike, Hearthstone, Smite, Paladins, and many more.
Eligibility

Academic performance and meeting a 2.5 GPA to retain eligibility
Attend all team scrimmages and practices

Rocket League: MW 3-5pm
Overwatch: TTH 3-5pm

Attend all team workouts
Uphold the WSU Esports student-athlete code of conduct
Benefits
Varsity team member status and recognition
Coaching opportunity
Jerseys
Potential for scholarship or financial aid
Potential to attend LAN tournaments
Access to WSU Esports gaming lab
Structured season, team, and scrimmage times
Networking opportunities