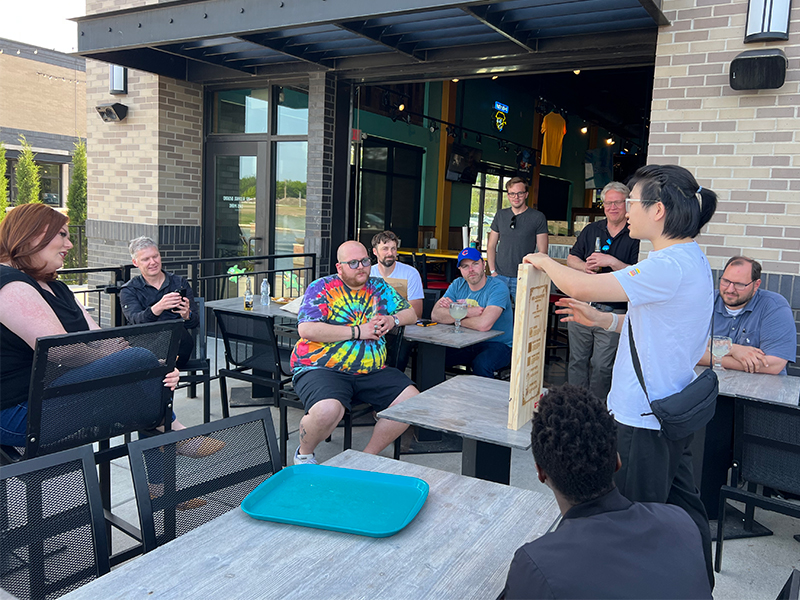 The ID 752 Prototyping Course from the College of Innovation and Design is known for being unique, engaging, and fun! Professor Kristyn Waits always finds new ways to keep the course fresh and exciting for her students. This semester was no exception. The final project was designed to challenge the students and put their prototyping skills to the test.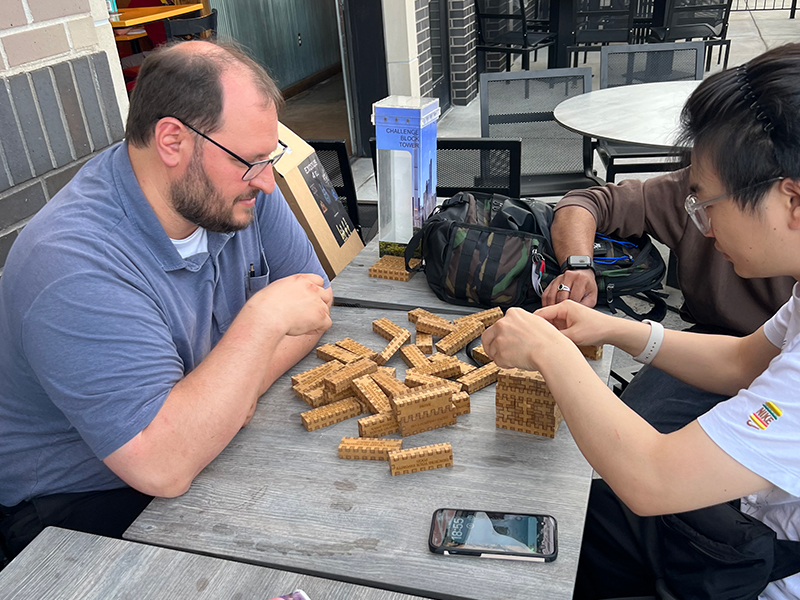 The prototyping course recently concluded the semester by taking their finals outside, on the patio at Fuzzy's Taco on campus. The students had to think creatively to come up with a unique game idea that could be developed and prototyped within a month. They had to use at least three of the prototyping methods they had learned throughout the semester, which included welding, 3D printing, laser cutting, and more. They also had to create clear and concise instructions for how to play their game, as well as a way to store it when not in use.
The students rose to the challenge, and the results were impressive. The games ranged from classic board games with a unique twist to innovative puzzle games and even a physical dexterity game. Each game was a reflection of the student's creativity and prototyping skills.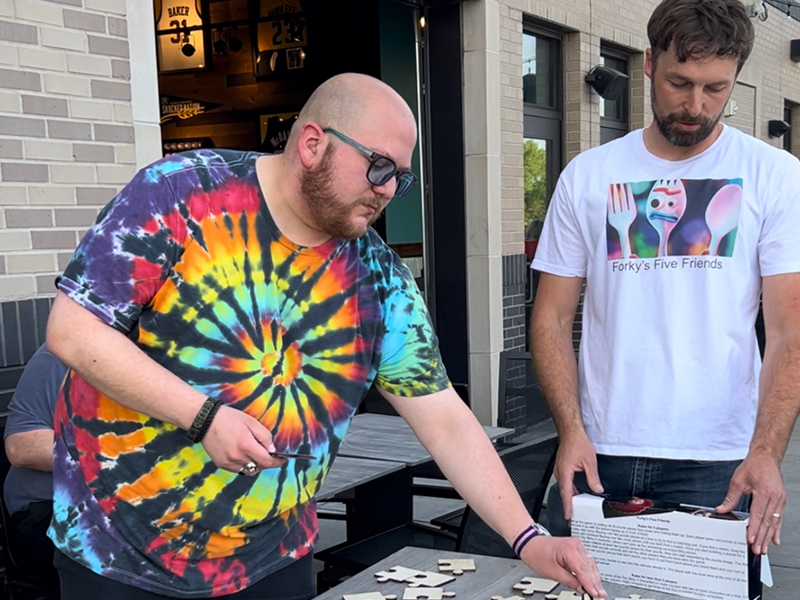 The finals at Fuzzy's Taco patio were a perfect way to wrap up the semester. The students had the opportunity to showcase their games to their peers while enjoying some delicious food and drinks. It was a fun and relaxed atmosphere that allowed the students to celebrate their hard work and accomplishments.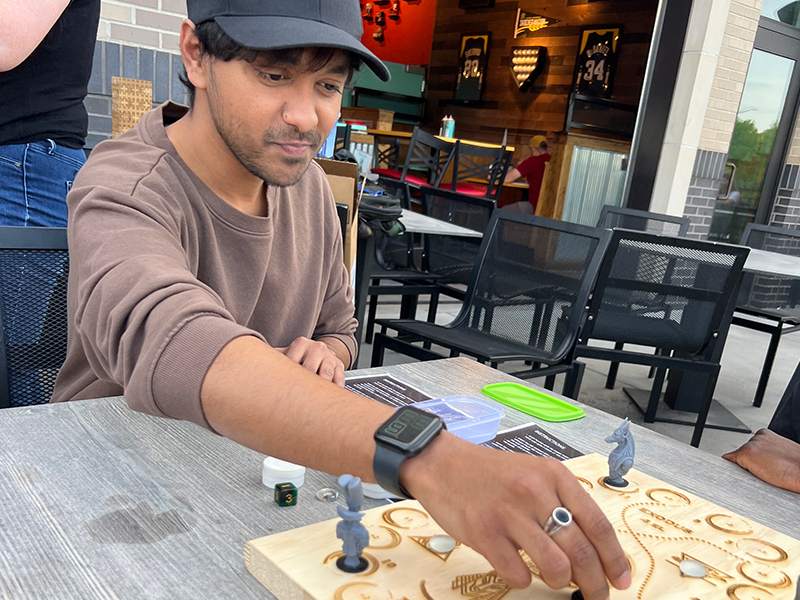 For students who are interested in taking courses through the College of Innovation and Design at Wichita State University, you will find a wide range of interdisciplinary courses that will challenge you to think outside the box. The College of Innovation and Design offers courses that are open to any student at WSU, regardless of major. These courses are designed to provide students with the opportunity to learn and apply cutting-edge design and innovation principles to solve real-world problems. The courses are taught by experienced faculty members who are passionate about their areas of expertise and are committed to helping students succeed. Whether you are interested in pursuing a career in design, entrepreneurship, or innovation, the College of Innovation and Design has courses that will help you achieve your goals.