2019: First Grads from MS BME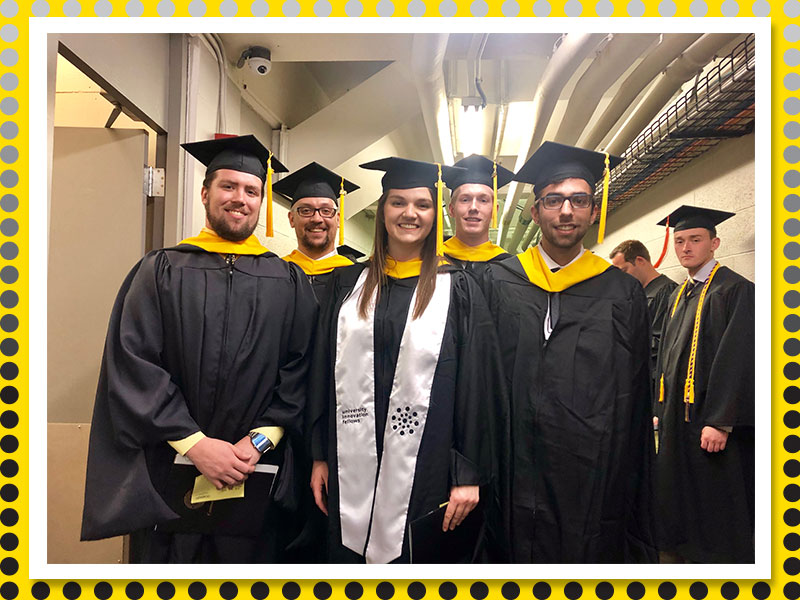 first graduates from WSU's new MS BME program: pictured L-R, Jacob Griffith, Ryan Becker, Jessica Aldrich, Devin Schmidt, Ben Loflin
---
2019: Emmalie Gulledge - WSU Ventures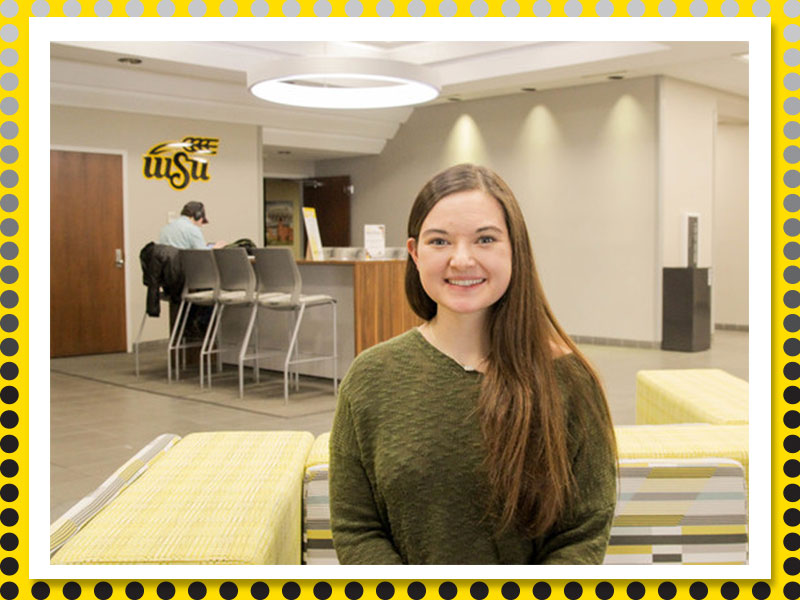 WSU Ventures, aspiring patent attorney Read More >
---
2019: Mahapatro CoE Wallace Excellence in Research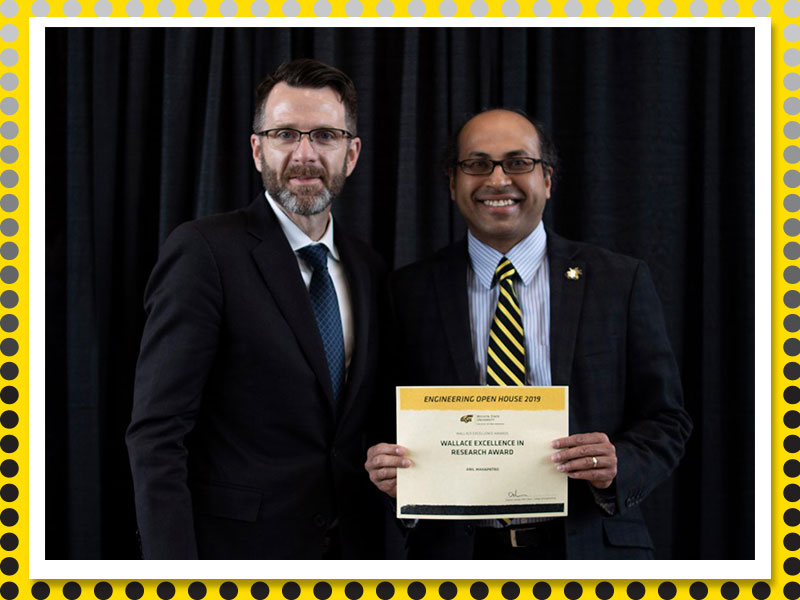 CoE Wallace Excellence in Research Award (2019)
---
2019: SNVC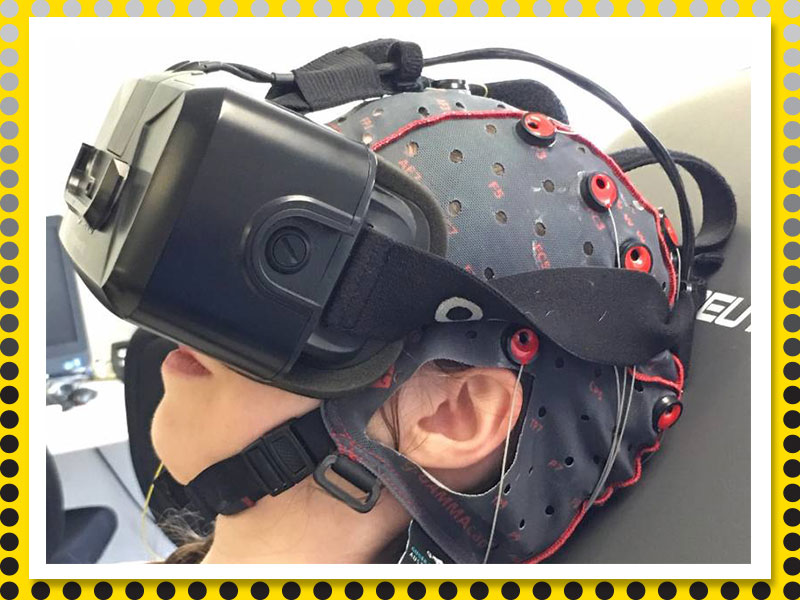 A NASA-funded Wichita State University research project will seek to understand how the human brain responds to gravity while in space.
The Kansas NASA EPSCoR Program recently awarded $127,600 to a multidisciplinary research group for the project.
Researchers will design a neuro-virtual interface system that will evaluate and learn the human brain response in different gravity conditions, integrate neuro-robotic control algorithms for a virtual robotic limb and quadcopter, and perform offline and online testing on human subjects. It will use human brain signals to manipulate or control mechanical systems in a virtual environment. Read More
---
2019: SNVC
2019 Shocker New Venture Competition: Two teams of BME students win awards at the SNVC Finals; 2nd place: Tech Head
Peoples Choice Award: Bionic6
---
2019: Brandon Eckerman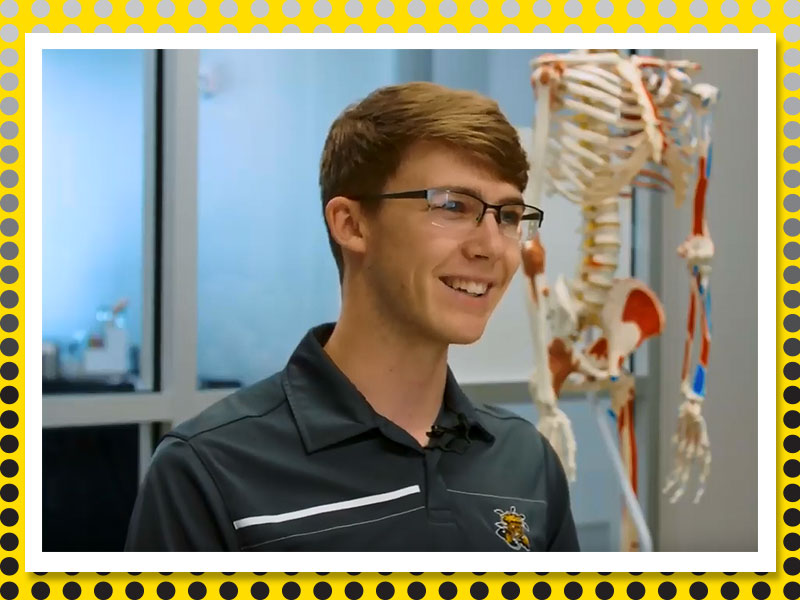 Youtube
---
2019: Sierra Bonn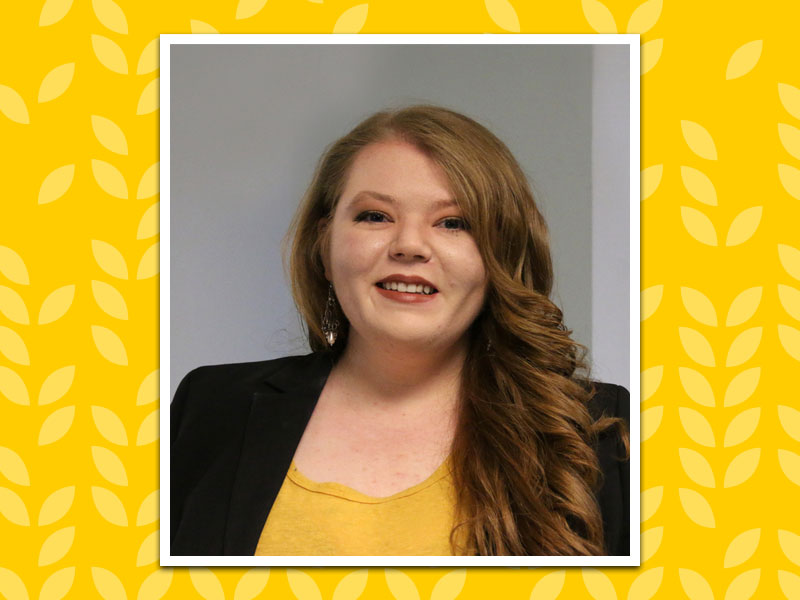 Sierra Bonn, a junior majoring in biomedical engineering, was recently recognized as one of the six Wichita State students named as University Innovation Fellows. In this role as an innovation leader at WSU, Sierra wants to focus on science, technology, engineering, arts and math (STEAM) education.
Stanford University's Hasso Plattner Institute of Design recognizes students from across the country every year to be a part of this prestigious national program, and this year there are six from WSU. The program seeks to empower these students to be leaders and increase campus engagement, entrepreneurship and innovation.
"I've always loved innovation and entrepreneurship, so my career goal is to help bring emerging technologies, new inventions and novel ideas into the market place — specifically medical technologies that help make life better," she says. Read More >
---
Non-Invasive Detection of Intracranial Fluid Volume Shifts using Wearable Headband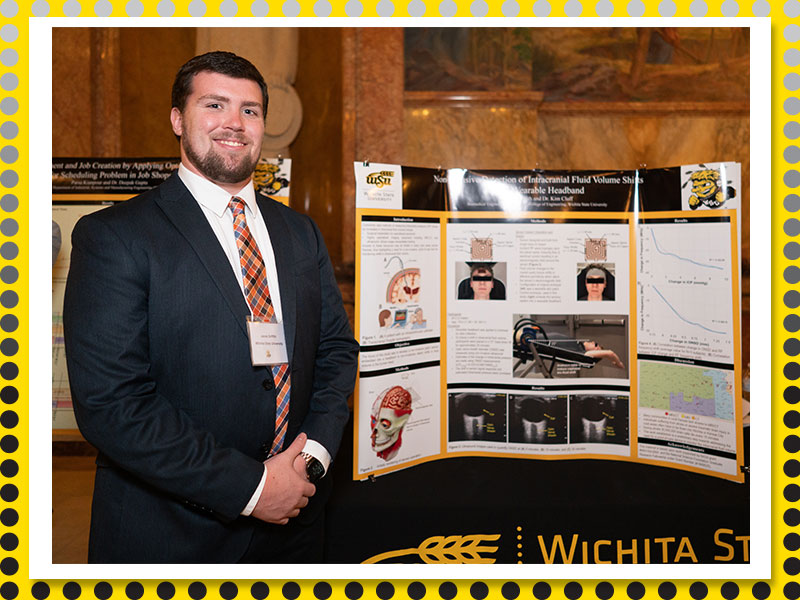 Jacob Griffith - Capitol Graduate Research Symposium – Jacob Griffith awarded the BioKansas Award for research entitled "Non-Invasive Detection of Intracranial Fluid Volume Shifts using Wearable Headband"
---
2019: Zaid Alashqar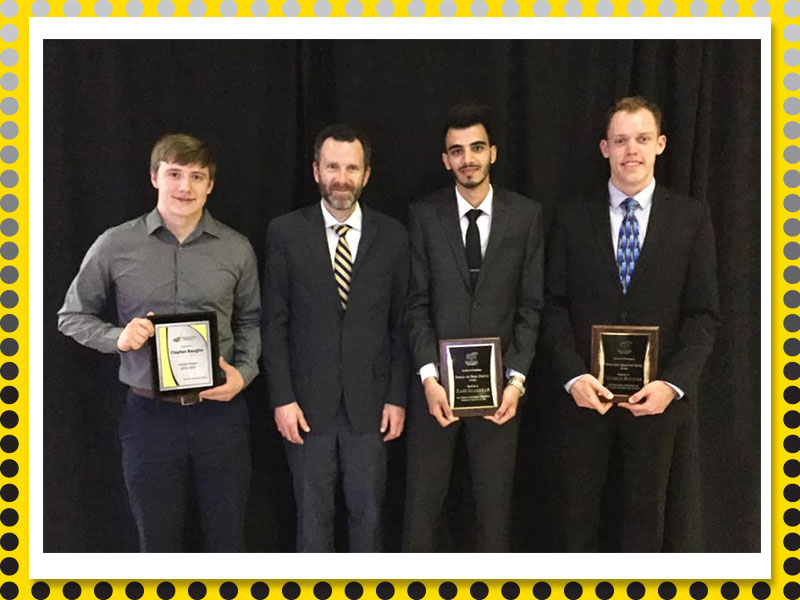 College of Engineering Harold and Melba Sullivan award for highest GPA in graduating class (Engineering)
---
2019: Student Innovation Fellows represent WSU in Silicon Valley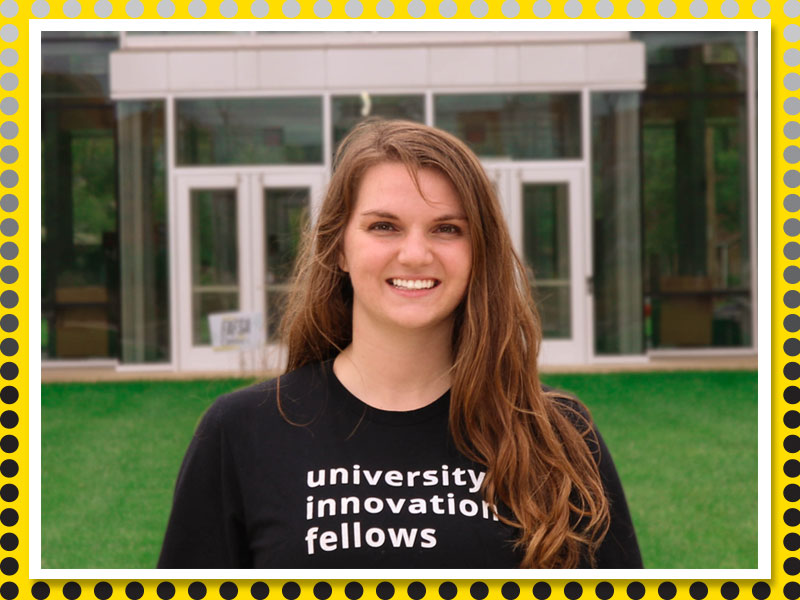 Wichita State students Jessica Aldrich and Levi Lowe were chosen by the national University Innovation Fellows program as two of only 24 other U.S. students to attend the Silicon Valley Meetup as student event leaders.
The event was held March 21-25 at Stanford University. Aldrich and Lowe were hand-selected out of an international community of more than 1,800 Innovation Fellows for the impact they have had at their schools and for their contributions to the movement.
"I'm hoping to grow as both a student and a leader and come out of this experience with a broader perspective of the world and new, lasting friendships with students from diverse backgrounds who will continue to motivate me," said Aldrich. Read More >
---
2019:WSU women in STEAM: Tammy Dorsey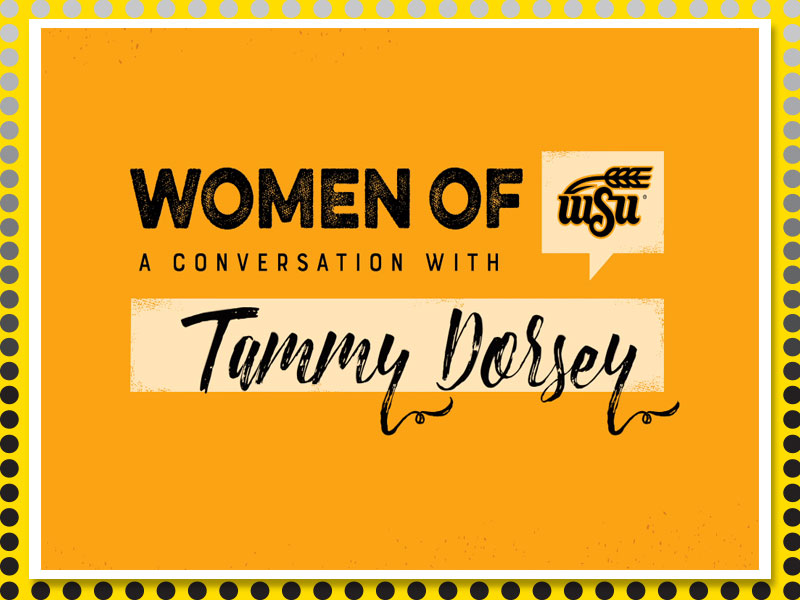 To honor Women's History Month, WSU Ventures and the Center for Entrepreneurship at Wichita State have collaborated to highlight influential WSU women who have made a difference in the areas of innovation and entrepreneurship.
Every week during the month of March, we will feature an inspirational Shocker for her contributions and accomplishments.
Tammy Dorsey graduated from Wichita State University with a biomedical engineering degree and is studying in the Master of Innovation Design program. Last year, Tammy and her team won the Shocker New Venture Competition with their business, Prenatal Hope. Read More >
---
2019: URCAF presentations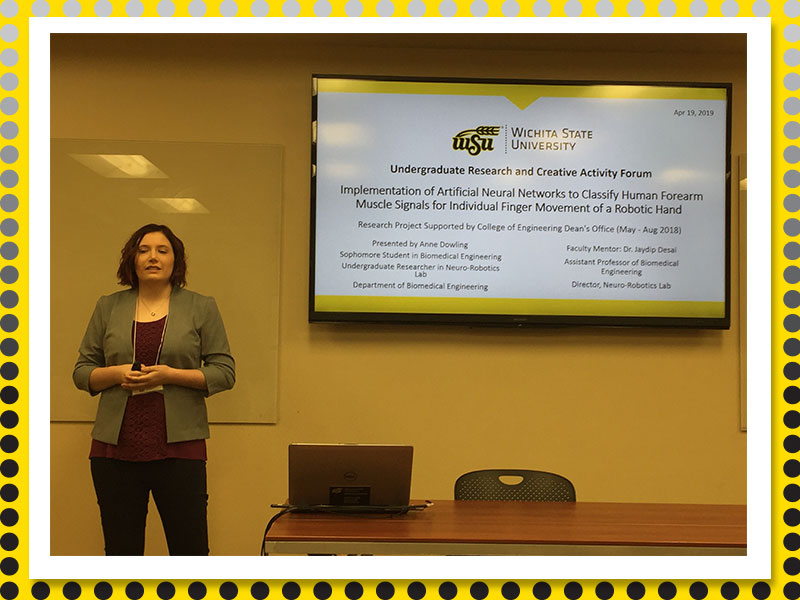 Anne Dowling, 2nd place oral presentation, Engineering and Natural Science division
---
2019: WSU engineering awards $28,000 each to Wallace scholars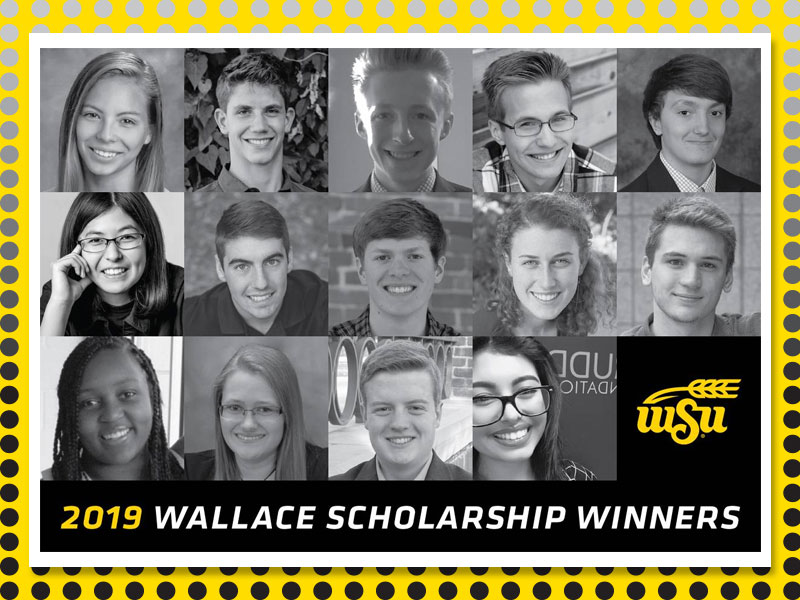 Wichita State University's College of Engineering has named the latest group of high school seniors to be awarded Wallace Scholarships worth $342,000.
The 2019 Wallace Scholars were announced Friday, Feb. 22, at a ceremony in the Experiential Engineering Building. Wallace Scholarship recipients will receive $28,000 each to attend Wichita State for four years.
Wallace Scholars are a community of more than 40 engineering students, representing every class and nearly every major in the College of Engineering. Wallace Scholars are involved on the WSU campus and within the Wichita community to promote engineering, math, science and community service.
---
2019: Three students win $64,000 each as WSU Gore Scholars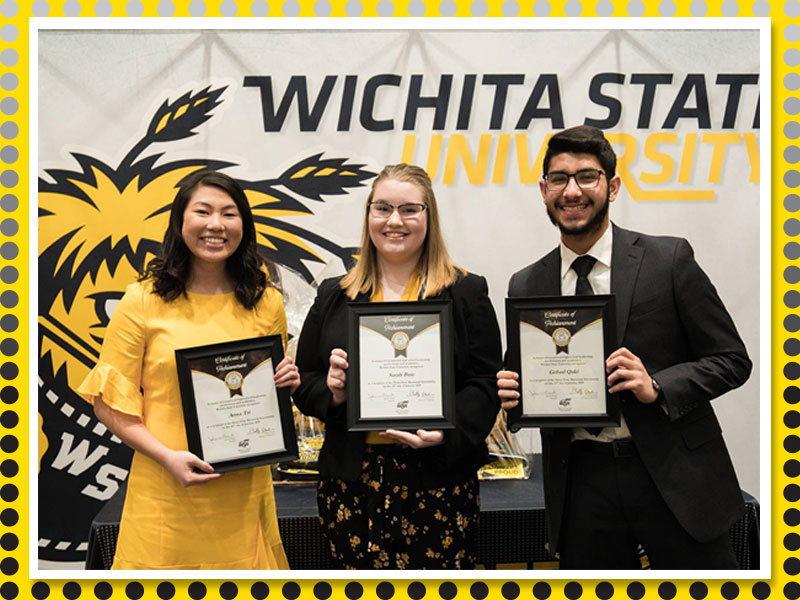 Three area high school seniors have been awarded Wichita State's Harry Gore Memorial Scholarship. Each student will receive $64,000 to attend WSU.
The scholarship has been awarded annually since 1954 to freshmen entering WSU who display outstanding potential for leadership. It has become one of the most prestigious and coveted awards in the United States.
The winners – chosen out of a pool of 82 semi-finalists and 11 finalists during the Distinguished Scholarship Invitational – are Sarah Buie, Derby, homeschool; Anna Tri, Andover Central High School; Gehad Qaki, Wichita Collegiate School. Read More >
---
2019: Fadi Gerges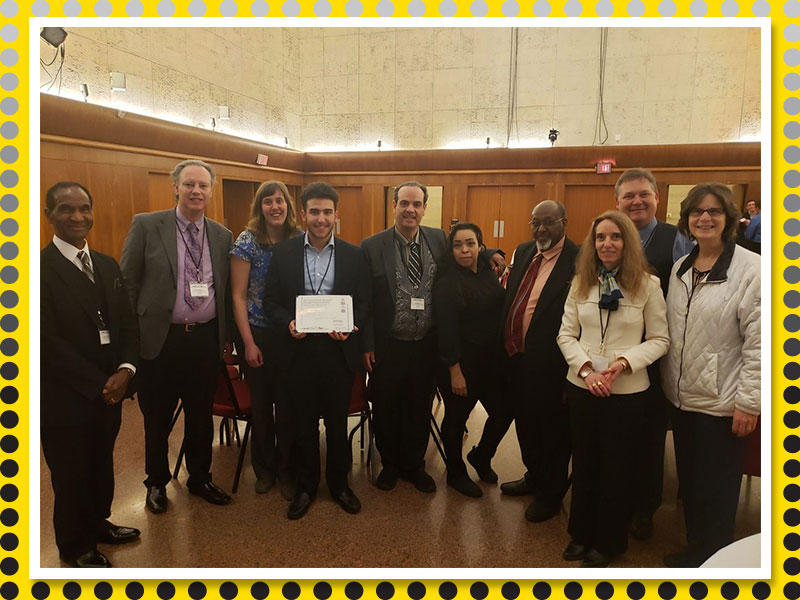 1st place award (Anthony Sances Jr. Award of Merit) at 56th Annual Rocky Mountain Bioengineering Symposium conference (Milwaukee, WI)
---
2019: GRASP presentations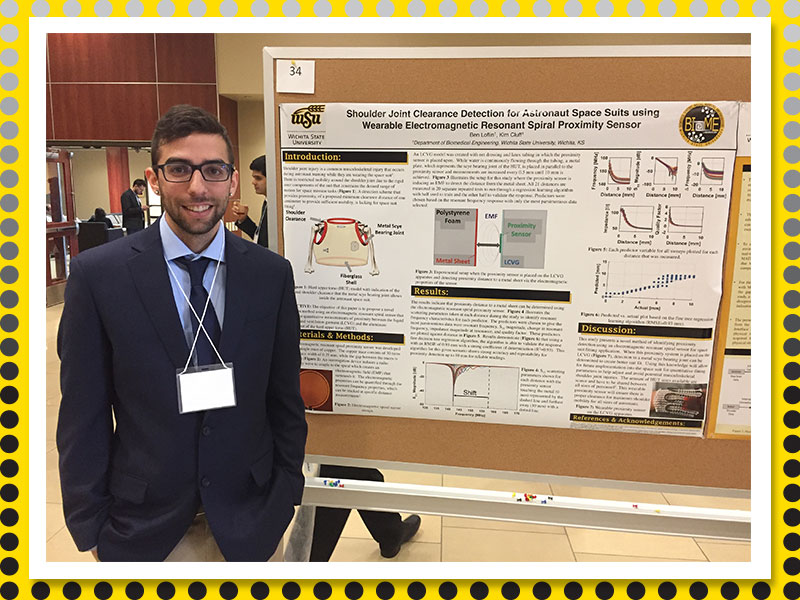 GRASP presentations: Jessica Aldrich and Ben Loflin
---
2019: KU Research Forum presentations
Bridger Schabron
---
2019: Bright Futures Award for the Graduate Schoole (Ryan Becker)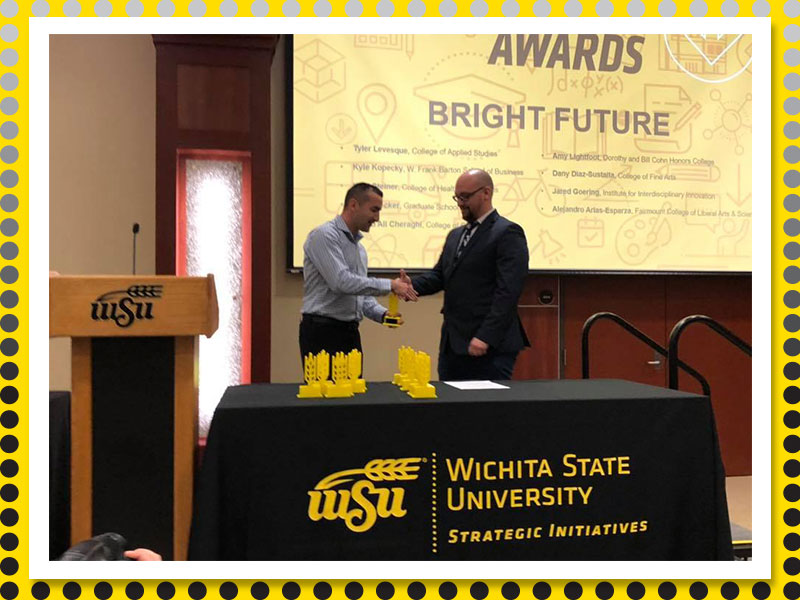 Bright Futures Award for the Graduate School (Ryan Becker – WSU