Center for Energy Studies
Profile
---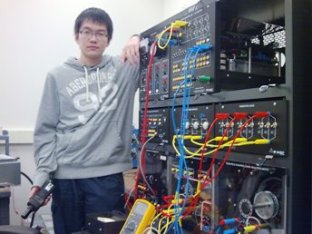 Established in the 1970s as the WSU Wind Energy Lab and changed to Center for Energy Studies (CES), is one of the thirteen university members of the Power Systems Engineering Research Center (PSERC), continues excellence in the energy and electric power industry research and advanced power system education. The CES has always been involving to find innovative and efficient solutions to the problems in the area of power system, power quality, various energy technologies and communication & control system. The PSERC is a unique organization consisting of industry, NSF, the Department of Energy (DOE), the Electric Power Research Institute (EPRI), Wichita State University (WSU) and twelve other universities, and more than a 35 industrial members, mostly utilities, across the nation and oversees.
The Power Systems Engineering Research Center (PSERC) draws on university capabilities to creatively address these challenges. Under the banner of PSERC, the U.S. universities are working collaboratively with industry to:
engage in forward-thinking about future scenarios for the industry and the challenges that might arise from them
conduct research for innovative solutions to these challenges using multidisciplinary research expertise in a unique multi-campus work environment
facilitate interchange of ideas and collaboration among academia, industry and government on critical industry issues
educate the next generation of power industry engineers.
PSERC provides:
efficient access to experienced university researchers in an array of relevant disciplines and geographically located across the U.S.
leading-edge research in cost-effective projects jointly developed by industry leaders and university experts
high quality education of future power engineers.
The multidisciplinary expertise of PSERC's researchers includes power systems, applied mathematics, complex systems, computing, control theory, power electronics, operations research, non-linear systems, economics, industrial organization and public policy. PSERC partners with private and public organizations that provide integrated energy services, transmission and distribution services, power system planning, control and oversight, market management services, and public policy development.