Watkins Visiting Professors
See below for upcoming and past Watkins speakers.
Spring 2021: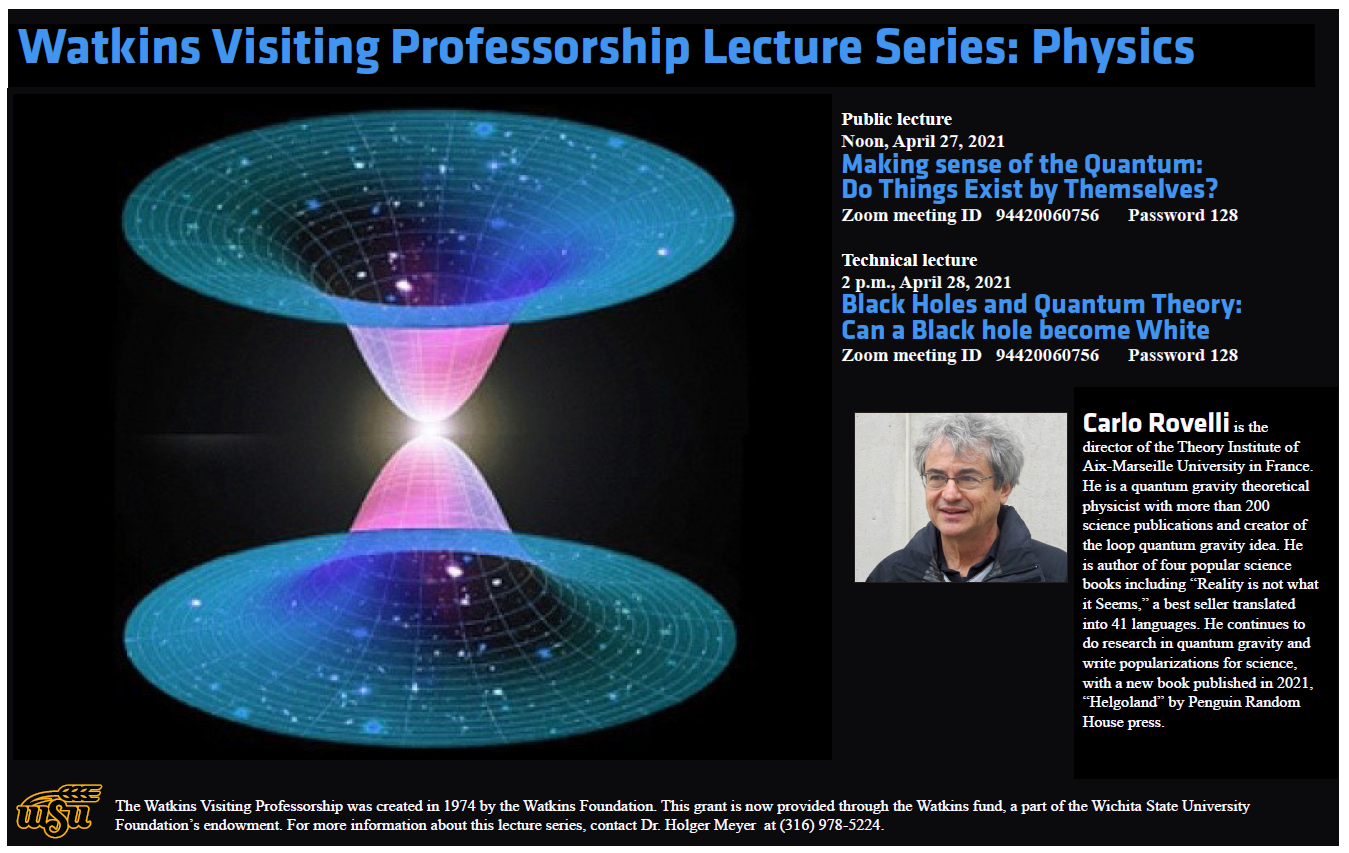 Dr. Carlo Rovelli, Aix-Marseille University, France
Making Sense of the Quantum: Do Things Exist by Themselves?
April 27, 2021, at 12 PM CDT (Public Talk)

Black Holes and Quantum Theory: Can a Black Hole Become White?
April 28, 2021, at 2 PM CDT (Science Talk)
Both talks are free and open to the public. They will be hosted via Zoom: the meeting id is 94420060756 with passcode 128.
Past Speakers: