Excavate at Etzanoa
Summer 2023
ELocated near the mouth of the Walnut River at Arkansas City, Etzanoa is a protohistoric Wichita town that contained about 20,000 residents in 1601. As part of the province of Quivira, Eyewitness accounts can be accessed here and recent published work can be accessed here. This year we will have two main activities. One is ground-truthing selected features detected by the NPS Remote Sensing Workshop, which will be held in the last week of May. The other is to continue excavating a cluster of features that reflect a work area associated with a cluster of houses. Old storage pits used for trash disposal have yielded numerous artifacts. This year, we will have access to a miniature, high-frequency G round Penetrating Radar unit for use within squares. We will use a top-of-the-line laser scanner to map all of the items found to create a 3-D model of the items actually found to compare to the GPR results. This site is an active research locale with promise to answer questions about ancestral Wichita lifeways and exchange systems right before and during early European colonizaton. Students will gain the basic skills necessary to excavate archaeological sites and for employment in cultural resource management fields.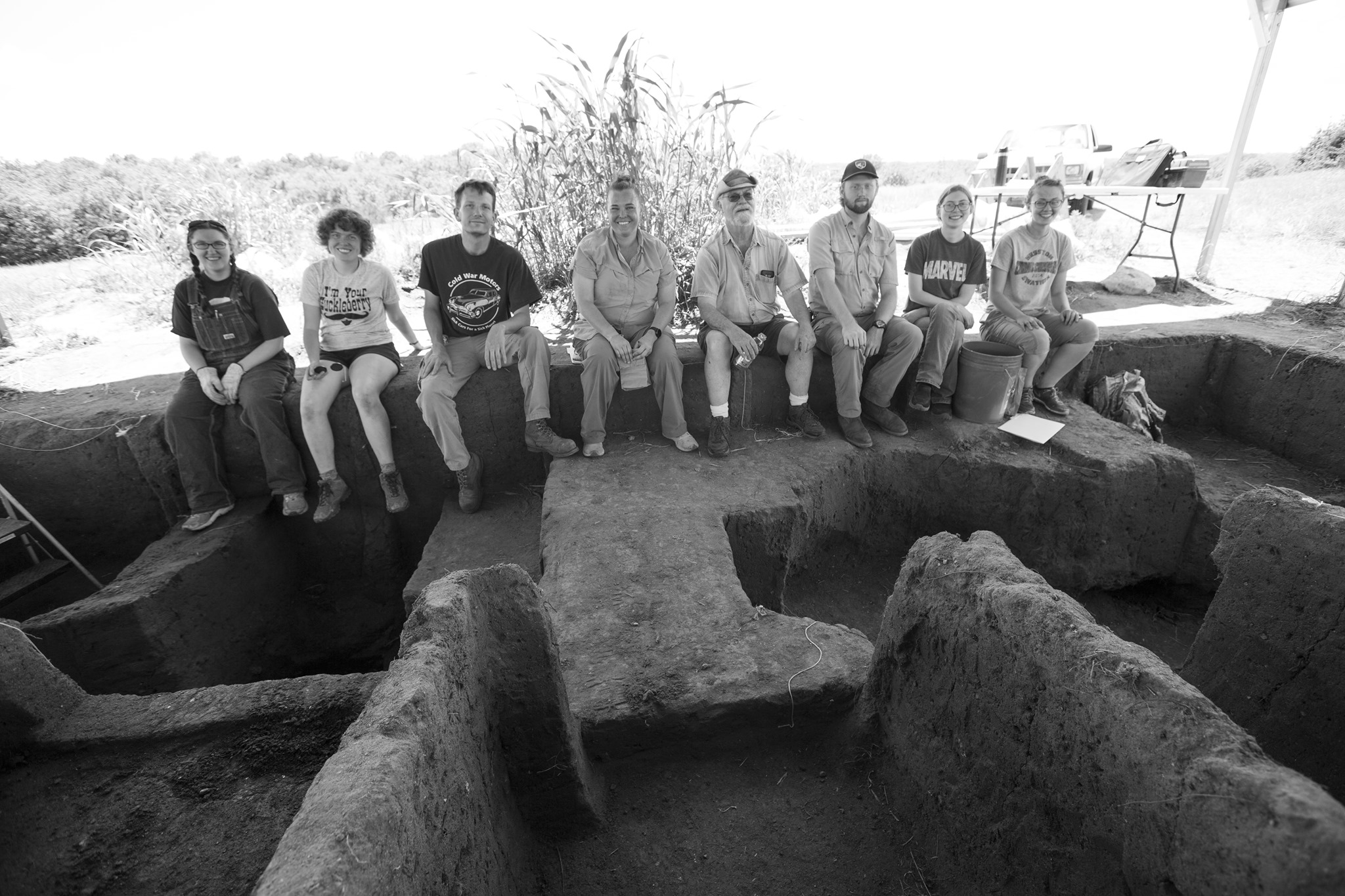 Etzanoa yields pottery, finely crafted chipped and ground stone artifacts, bone tools, and faunal remains. Students will learn how to handle them, including specimens selected for microfossil and other residue analysis. We occasionally find Spanich artifacts as well, in enough quantity to suggest that they derive from the Pueblo Revolt of 1680.
Etzanoa is the focus of a major public archaeology project that involves a local conservancy, the town, a local community college, the local school district, Wichita State University, and of course the Wichita Tribe. As a result, and students will participate in a public event at the end of the season. As a result of good local relationships, we have access to some portions of the site that are on private property, and we may have access to a swimming pool this summer. Students can have a single room in the college dorm, with private shower, for $10 a night.
Logistics
The Field School will run from Monday, June 5th through Friday, June 30th, 2023. Students should plan to be in Arkansas City, Kansas, by at noon for orientation. Students will be housed in single-occupancy dormitories on the Cowley Community College campus. Transportation to/from the site will be provided and we can arrange for airport pick-up from Wichita for students travelling from out-of-state.
Costs
Students are required to register for field school under ANTH690 under Dr. Blakeslee for 4 credit hours.
Undergraduate Tuition & Fees (Resident): ~$1,200
Graduate Tuition & Fees (Resident): ~$1,520
Room & Board: ~$700
Excavation equipment is provided. Rooms are provided over the weekend. Meals are provided from Monday breakfast to Friday lunch. Students have free weekends and many go to Wichita on Friday evenings.
*Do note that these are in-state estimates. Many neighboring states and states along the I-35 corridor are considered in-state and have reduced tuition, but check your exact rates here. Field school costs are subject to change.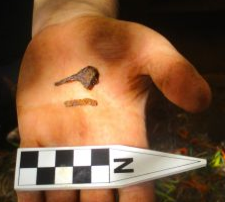 To Apply
Fill out an application here. Review of applications will be bein after Monday, January 27th, after which all applicants will be emailed for further information. Registration will be filled by priority first to WSU students by seniority and then first-come first-serve to guest students. Accepted students will have until April 15 to register for the course, at which time we will open for students on the waitlist.
Non-WSU students will have to be accepted to either the College of Liberal Arts (undergraduate) or the Graduate School (graduate) prior to registration. We will walk you through the process of registration once you have been accepted into the field school. Only the first 20 students to confirm registration will be admitted. This application link works for both the Etzanoa and Boxed Springs Archaeological Field Schools.