SPJ Kansas Pro Chapter Journalism Scholarships for Students in Kansas
Elliott School Scholarships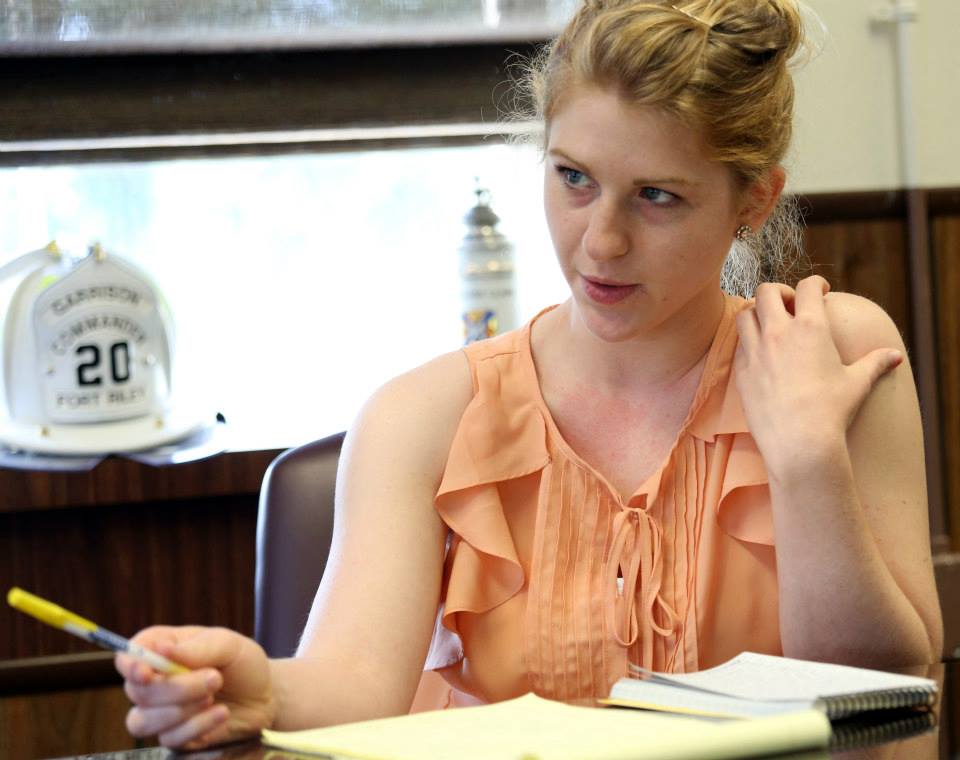 Shelby Reynolds, 2014-15 Lois Carpenter, Betty Elliott and Grace Howell Scholar, has been a part of the Flint HIlls Media Project two years running. Reynolds also interned full-time during the 2014 summer with the Wichita Eagle.
Victor Murdock Scholarship
The $5,000 Victor Murdock Scholarship ($1,250/year) is awarded to an entering college freshman who intends to major in journalism at Wichita State University. Applications are due by Feb. 1, 2016. Apply for the 2016 Victor Murdock Scholarship.
Scholarships for returning Elliott School students
Applications for 2016 Elliott School of Communication Scholarships are available. The ESC has a generous scholarship program, so take the time and initiative to apply. Here are the steps.
Complete the WSU Liberal Arts & Sciences scholarship application.
Complete the Elliott School general scholarship application.
You will also need the following supporting materials:
Résumé (Please be specific about relevant communication experience, including internships and other professional experience.)
One-page letter of application to the scholarship committee. Please include information about financial need and other scholarships you're receiving if applicable.
Transcripts from WSU and any other colleges (unofficial transcripts are acceptable)
Turn in the scholarship application form and materials by 5PM Monday, Feb. 15, 2016.