COVID-19: Its impact on the performing arts and its audiences
The disproportionate effect of COVID-19 on the events industry, of which the performing arts is a significant portion, is devastating. It was the first industry to close down and will be the last to fully open back up. This industry supports 11 million jobs and generates over $1.75 trillion a year in direct, indirect and induced spending—greater than agriculture, broadcasting and telecommunications, auto manufacturing, truck and rail transportation, and computer systems design and related services.
The arts, particularly the performing arts, constitute a majority of this gross domestic product–over 4.2 percent of the national GDP. In Kansas alone, the arts constitute around 3 percent of the state's GDP ($4.2 billion), employing approximately 50,000 Kansans and representing $2.5 billion in salaries alone. When shutdowns occurred in March, this vital aspect of the American economy essentially ceased to exist. It ceased to exist on college campuses as well.
But we need what the arts bring us now more than ever. How do we, as artists, respond to those needs in the middle of a pandemic? How do we mentor/educate our students? How do we engage our audiences in new and innovative ways? When will we return to normal, and what will the new normal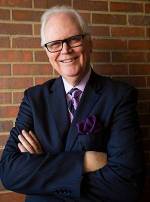 look like?
Rodney Miller, dean of the College of Fine Arts, will moderate this panel. Participants include:
Marisa Santiago, arts administrator, program coordinator
Matt Miller, lighting designer, author
Danette Baker, program director for theatre, School of Performing Arts
David MacDonald, assistant professor of music theory and composition, School of Music