COVID-19 health disparities: Minority health and health equity
The disproportionate effect of COVID-19 on the health of racial and ethnic minorities is becoming clear. Essential workers, many in low wage jobs, racial and ethnic minorities are at greater risk of contracting the virus. In addition to the economic impact due to job loss, COVID-19 has exposed disparate access to up-to-date information about the virus, to PPE and to healthcare. Hospitalization and mortality rates among African Americans are the highest of any group. Why is this happening? What can we do? Dr. Melissa Walker will moderate a panel exploring these issues including how access to testing and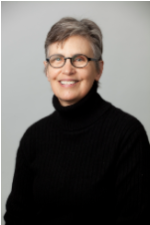 treatment could reduce the toll of COVID-19 for racial and ethnic minorities. Confirmed panelists include:
Ernestor De La Rosa, assistant city manager, Dodge City
Teresa Lovelady, president and CEO HealthCore Clinic
Melody McCray Miller, member of CARES Oversight Committee and former representative 89th District
Melissa Walker arrived at the Hugo Wall School with 20 years of fundraising, strategic planning and program evaluation experience. Since joining the faculty in 2006, she has played a leading role in the integration of nonprofit content in the MPA. Her primary teaching responsibilities include the capstone course, human resource management as well as fundraising and financial management in nonprofit organizations. Dr. Walker's policy research explores the intersection of the public and nonprofit sectors; in particular, how funding arrangements affect service delivery. Dr. Walker has evaluated services for uninsured individuals who have diabetes, services for individuals with intellectual and developmental disabilities funded by Medicaid and, most recently, a drug court.