The impacts of COVID-19 on incarcerated people and their families
Dr. Breanna Boppre will discuss the implications of COVID-19 for correctional agencies nationwide and in Kansas. She will provide preliminary results from her ongoing mixed-methods study that examines families' experiences of having a loved one incarcerated during the pandemic.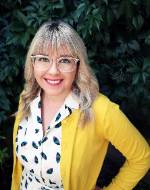 Dr. Boppre is an assistant professor in the School of Criminal Justice at Wichita State University. Her research examines correctional policies and practices, women's system-involvement, and the impacts of incarceration on families. She uses both quantitative and qualitative methods to amplify the voices of individuals impacted by the legal system. Her work appears in top peer-reviewed outlets including Justice Quarterly, the International Journal of Offender Therapy and Comparative Criminology, and Feminist Criminology.