Graphic Design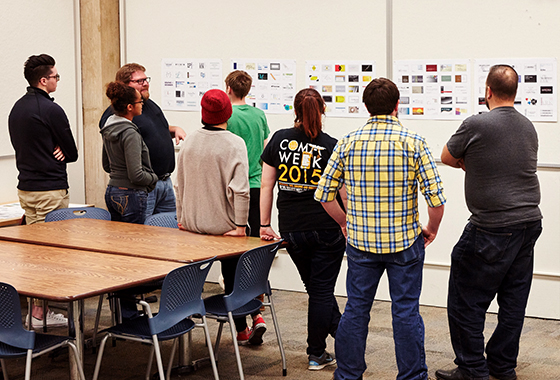 Make art & design your business.
What do McDonald's golden arches, fasten seat belt signs and I ♥ NY all have in common? Great graphic design. From web and app design to letterpress, the opportunity for exceptional graphic design spans myriad technologies and media. Apply your creative talents to the growing professional landscapes of marketing, visual communications, motion graphics, advertising and print publications. Pursuing a BFA in Graphic Design at WSU prepares students for competitive, client-based work in an ever-changing visual and virtual environment.
Design. Compete. Win.
Graphic design student Lauren Osoba won first place and a $3,000 scholarship in the 2015 48-Hour Repack Student Packaging Competition, a national challenge that gives students only two days to complete a design from among four choices. She created "Rise" — a fresh concept for a baking supply company that included an innovative design for an everyday grocery item, a package of flour. Read the full WSU News story here.
Explore the limits of design.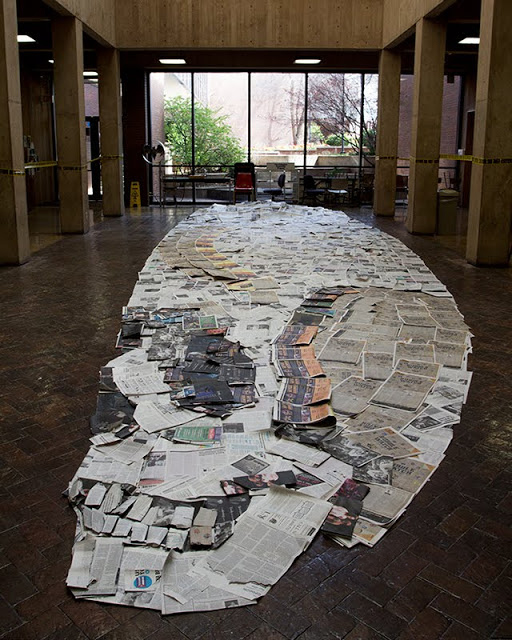 Graphic designer Noah Scalin worked with ADCI graphic design students to create the next iteration of his Dead Media series. Scalin takes (very nearly) obsolete materials, like CDs, books and newspapers to create large-scale skulls. The memento mori installation is an optical illusion using anamorphic perspective, like in the 1533 painting The Ambassadors by Hans Holbein the Younger. For this project called Dead Media 5, they used Wichita Eagle newspapers after learning that the historic paper would no longer be printed locally. The result was a fantastic skull that covered the entire atrium of McKnight!
Learn beyond the classroom and work with professionals on projects you can put on your resume.
Photo credit: noahscalin.com