Visual Arts Demo Days 2023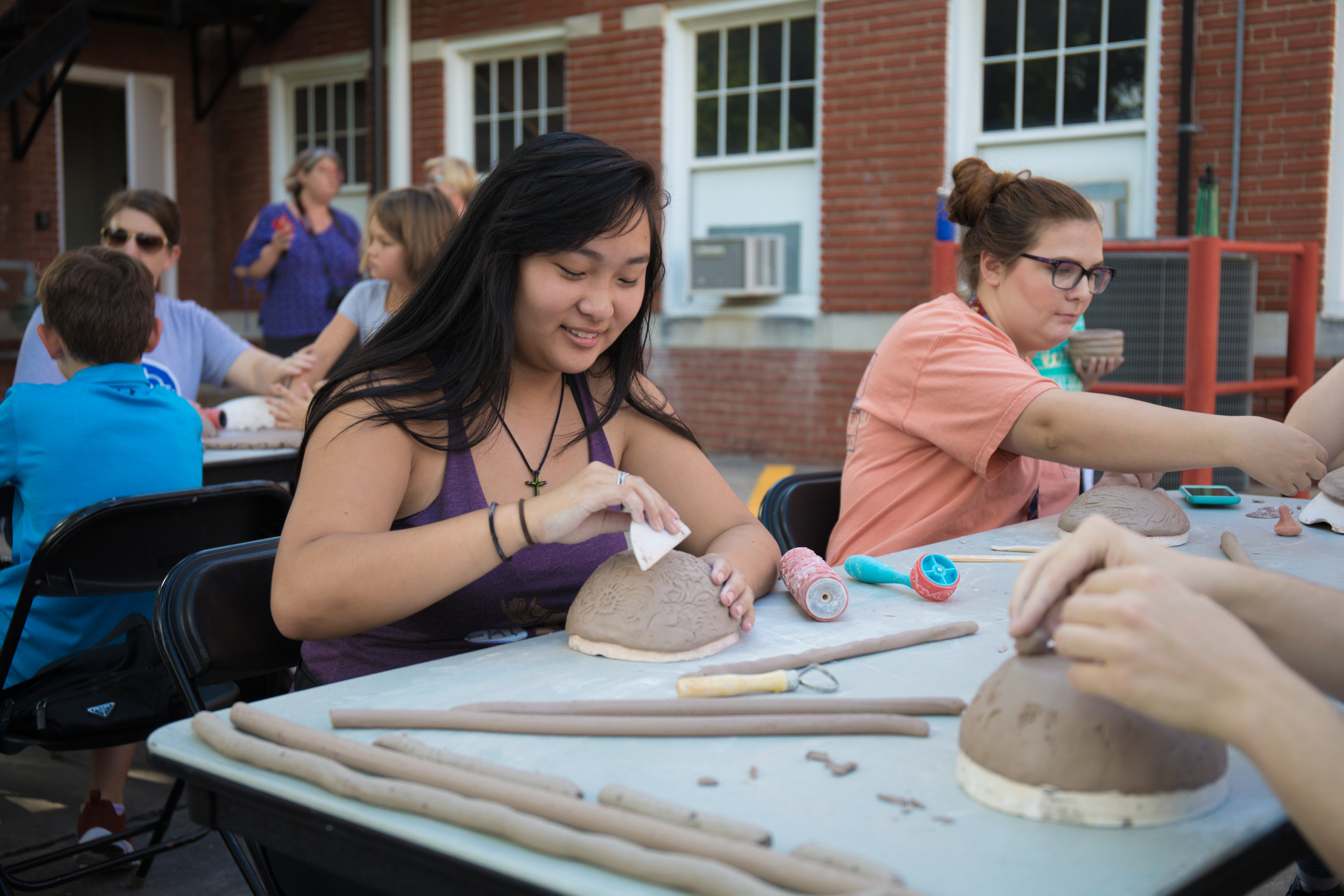 Enrich your teaching practice, get creative, and discover WSU's School of Art, Design and Creative Industries at Visual Arts Demo Days 2023!
Registration Fees & Graduate Credit
Registration fee:
The Visual Arts Demo Days registration fee is $35. This fee will be paid by all participants. After you register, a confirmation message and email will be sent to you with a link to securely submit your registration fee payment.
Graduate Credit:
All participants are eligible to receive Graduate credit for attending Visual Arts Demo Days, but it is not required. To receive Graduate Credit for attending, you must complete the Non-Degree B MBT Application through Wichita State University's Graduate School. The Graduate credit fee is $100, which will be collected by the WSU Graduate School after your application has been accepted.
How to Apply for Graduate Credit:
Visit the Non-Degree B MBT Application page.
Provide all personal information.
Under Program Selection, make these selections:

Application Term: Summer 2023
Admission Category: Domestic Non-Degree B
Program Department: Studio Arts - Painting, Printmaking, Ceramics, Photo Media
District where you're completing the professional development course: Enter the school district in which you work

Enter your Teaching License credentials in the Professional License Information section.
Upload a copy of your state Teaching License to the Degree Verification Documentation section.
Submit application.
The Graduate office will process your application within 1-3 days and will send you an email with information on how to access the WSU Portal. Within the Portal, you will enroll in the 1 credit graduate course named "Current Issues" CRN 32451 with Instructor Tina Murano.
You will pay for the 1 credit graduate course in the WSU Portal.
Instructor Tina Murano will communicate with you through Blackboard about graduate course requirements and where to turn in work.
If you have any questions about the Graduate credit application process, please contact Tina Murano at tina.murano@wichita.edu, or contact the WSU Graduate School directly at wsugradschool@wichita.edu.

Where to Stay
Hyatt Place is a brand-new hotel located on-campus with cozy, spacious rooms, complimentary breakfast and modern amenities. This is an on-campus option for attendees who decide to book their own room for their stay.
Room rates start around $125 per night
Questions about Visual Arts Demo Days?
Contact Tina Murano, Assistant Educator of Art Education at tina.murano@wichita.edu