Honors Community News
Upcoming Honors General Assembly
The next Honors General Assembly is scheduled for Thursday, March 21. It will be held in the Santa Fe Room, RSC 233 from 4:00 P.M. to 5:00 P.M.
2018 Alumni Profile: Kaylee Neumann

Kaylee joined Youth Volunteer Corps in 2019 as an AmeriCorps VISTA Community Outreach Coordinator. Kaylee's passion for leading others to volunteer stems from domestic and international trips where she loves working with children and youth. She graduated from Wichita State University with a B.A in International Studies and is originally from St. Joseph, MO. In her free time, Kaylee enjoys running, traveling to new places, and spending time with her family. Contact Kaylee at kneumann@yvc.org or 816-472-9822 x205.
Honors is a Verb
Use your talents to grow strong communities and define what service means to you #meaningfulwork.
Contact Elizabeth Nguyen with questions at tenguyen@shockers.wichita.edu.
Honors is a Verb Banner Competition
Free T-Shirt & More for Contest Winner
The Honors College Student Council is taking submissions for Honors is a Verb banner ideas! We are in need of a banner for Honors is a Verb to display in the new addition. The creator of the winning banner will be announced at the General Assembly on March 21st and receive a free Honors t-shirt as well as some fun and professional items from the Shocker Store. A mock-up must be submitted by March 15th, the Friday of Spring Break, to honorsstucowsu@gmail.com.
What is Honors is a Verb? A challenge for Honors students, faculty, and staff to give at least 25 hours of community service. Use VolunteerICT (with Honors as a secondary affiliation) to document your hours. Do #meaningfulwork!
There is webpage for the contest.
For more questions, please reach out to Abby Jurgensmeier, HCSC Chair, at aljurgensmeier@shockers.wichita.edu.
Student Fees Information Meetings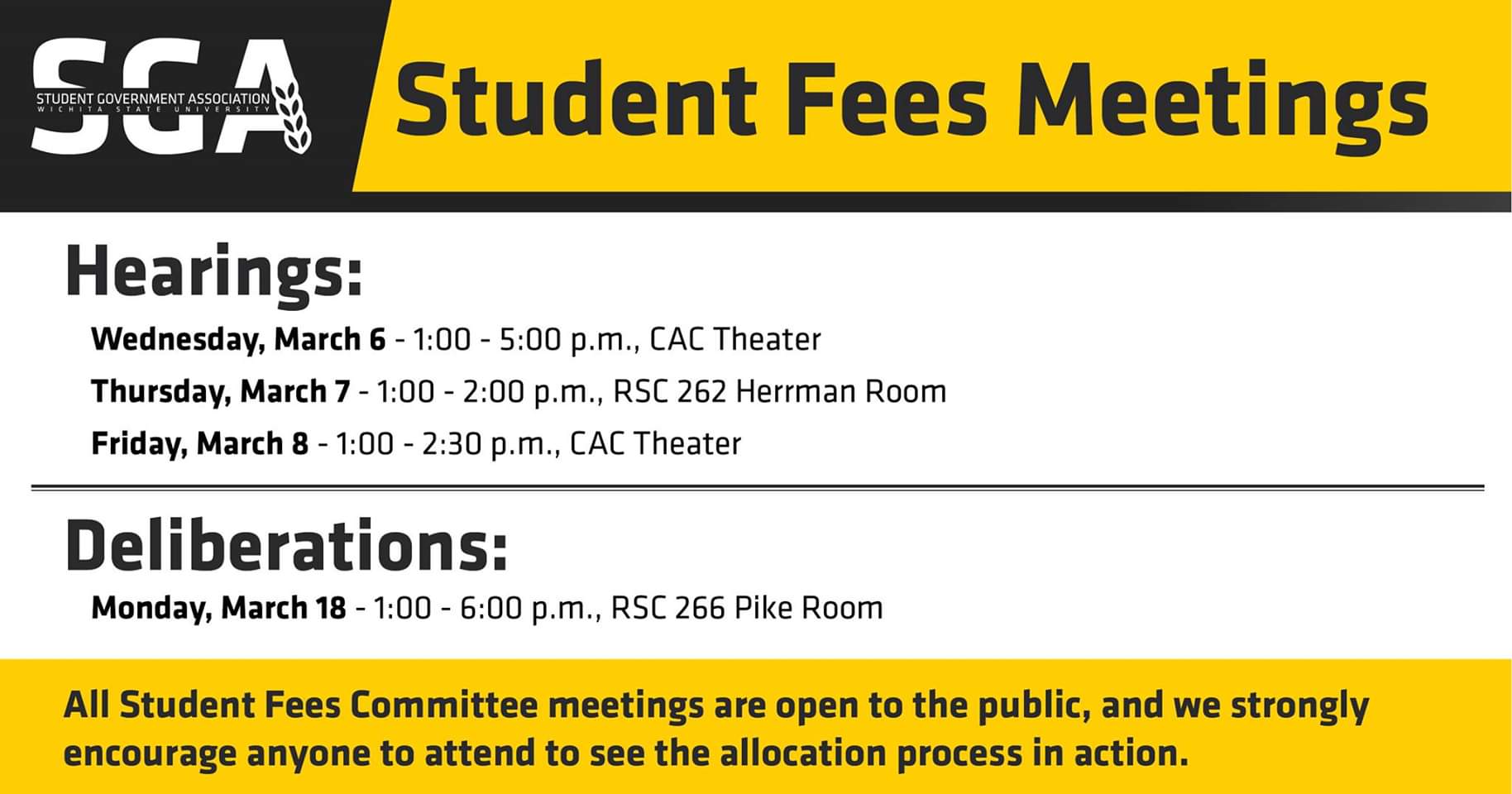 Student Fee hearings are coming up next week. These hearings are open to all students. Please attend and learn about where your student fees are going. If you have any questions or opinions on student fees and where they should be focused, contact your committee representative, Lucas Webb, at lawebb4@shockers.wichita.edu
Seeking Participants for a Coping With Fear of Spiders Study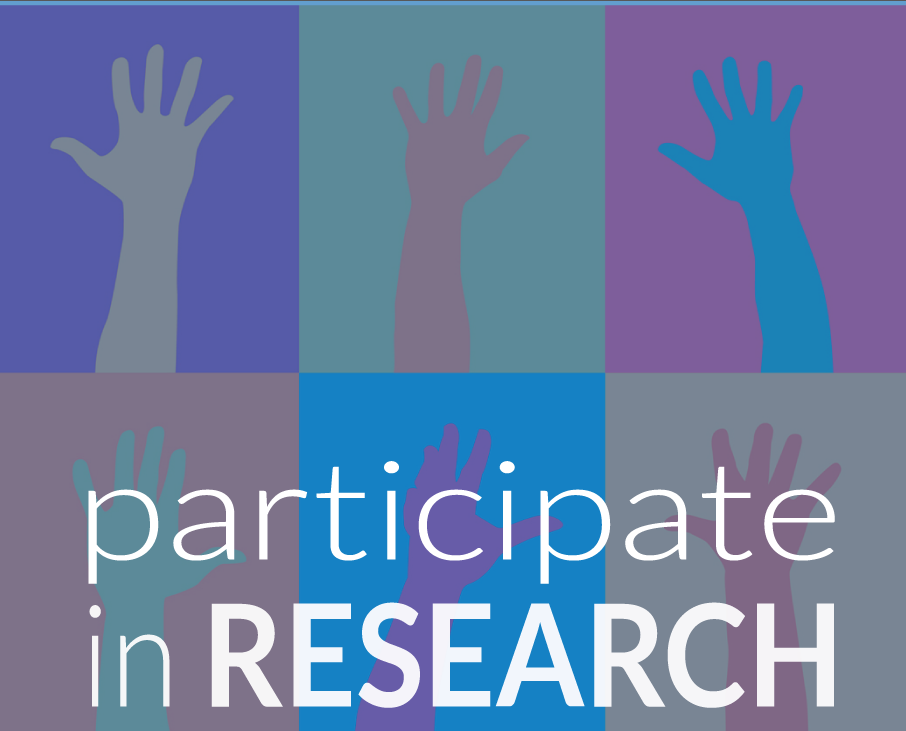 Seeking participants living in Wichita or the greater Wichita area, who are aged 18 and older, to take part in a study examining the effectiveness of protocols for individuals who experience at least some discomfort around spiders. Anyone who experiences slight to moderate discomfort related to spiders is encouraged to participate.
If you are interested in participating, please respond to the screening survey listed in the tabs below (tinyurl.com/beliefsandexperiences). Individuals taking part in the screening survey will have the option of being entered in to a drawing for a $40 dollar Amazon gift card or earn Sona credit for WSU courses.
Qualifying individuals will be contacted for the in-person portion of the study which will take approximately 50 minutes. Those opting to participate in this portion of the study will be given the opportunity to enter a drawing for one $80 dollar Amazon gift card or earn 4 Sona credits.
Questions can be directed to Kyle Rexer at kgrexer@shockers.wichita.edu
Honors Office News
Advising Appointments
To schedule an Honors Advising Appointment email Honors@wichita.edu or Jessica.Raburn@wichita.edu. If you happen to be in Hubbard Hall or nearby when a question occurs to you, please feel free to stop by to see if the Honors Academic Advisor can visit with you immediately.
Jessica Raburn
Assistant Director and Academic Advisor
The Dorothy and Bill Cohen Honors
Printing and Computer Services Available in Hubbard 113A
The Honors Main Office in 113 Hubbard has a student lounge, two computers, and a printer for student use 8am to 5pm M-F. Just turn left when you walk in the main office door.
Message from the Dean
This semester, Honors is under construction. We are in progress all the time, of course, but this construction is more concrete as we look forward to an expansion of Shocker Hall expected to be complete July 2019. To partially fund this new construction, upgrade technology, and sustain increased services in Honors, there will be a new $50 per semester program fee for all students currently in Honors effective in fall 2019. The fee revenue will be matched by university funds to meet construction costs. The program fee will be assessed for all students with the "HNRS attribute," a code assigned to all Honors College students, whether or not you take an honors class or live on campus.
When the Honors College Student Council voted to support the Dean's proclamation and request in November 2018, they also passed a resolution to create a hardship fund to allow students to appeal half of the fee. We don't yet know how this fund will be administered, but we're working to figure that out.
We welcome questions about the vision for Honors. Contact your student council representatives, assistant directors, or dean through honors@wichita.edu with questions. Or stop by Hubbard Hall 113 for conversation.
We look forward to seeing you!
Kimberly Engber, Ph.D.
Dean, The Dorothy and Bill Cohen Honors College
Associate Professor, English
Office Hours of the Dean
Walk-Ins: Thursdays 2:00-3:30.
By Appointment: Email honors@wichita.edu
Contact Us
To submit a story to the Weekly Update email Jeromiah Taylor at honorsassistant@wichita.edu
Follow The Honors College on Twitter for more news and updates.
Looking for More Updates?