Honors Community News
The Honors Living Learning Community Invites you to Two Upcoming Events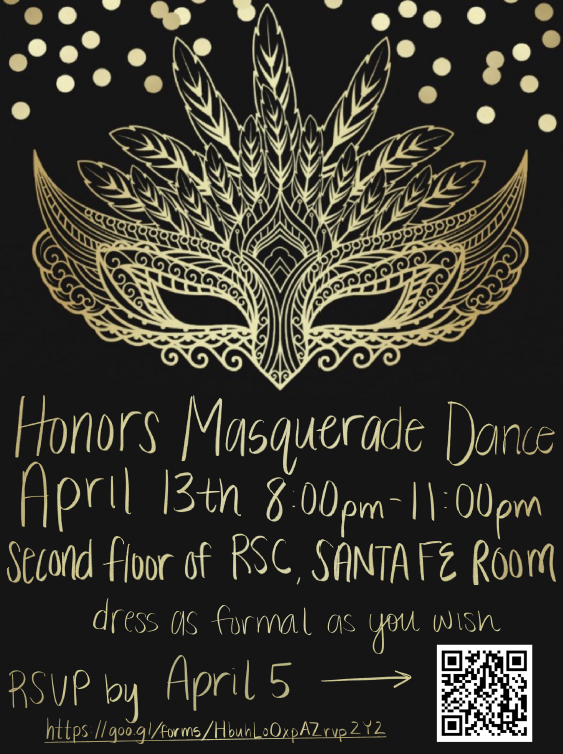 You are invited to dress up for a night of dancing and food to celebrate the end of a successful year.
The Honors LLC formal will be hosted on April 13th, 8:00 p.m.-11:00p.m., in the RSC Santa Fe Room.
RSVP by April 5.
To prepare for the formal, the Honors LLC will be decorating masks on March 31, in the Shocker Hall Lobby. Attendees will be invited to talk about their identities and the metaphorical masks worn by us all.
How2Heal Logo Design Competition and Art Contest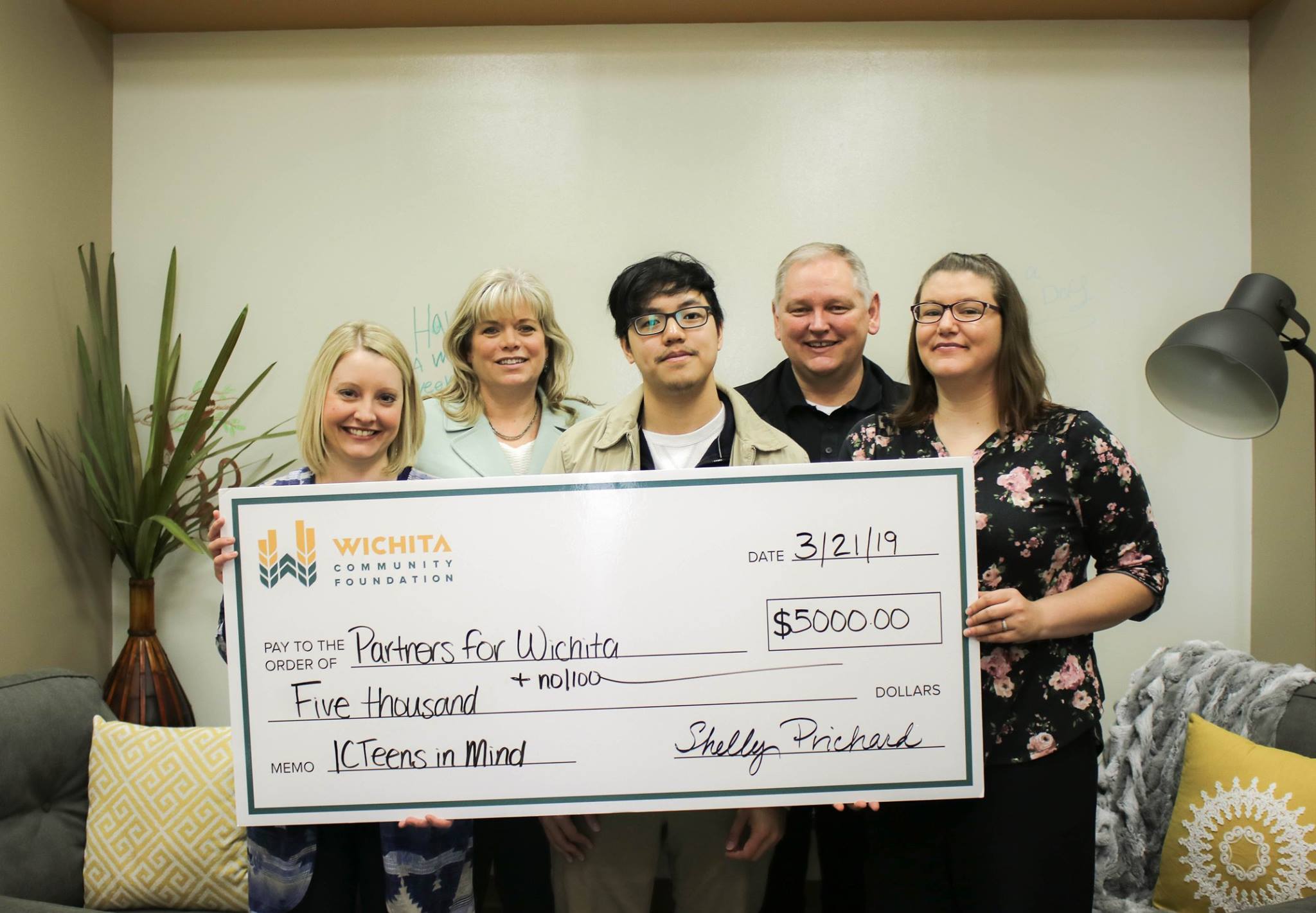 As announced in last week's update, Honors student Ngoc Vuong has been awarded $5,000 by the Wichita Community Foundation to start his mental health initiative, How2Heal. Now Ngoc needs your help!
How2Heal is hosting a student design competition to select their logo. Learn more about submitting here.
As part as of their mission to address substance abuse and mental issues with creativity, How2Heal is also hosting an art contest called PhotoVoice. The selected submissions will be exhibited as qualitative data on mental health and substance abuse in the Wichita community. Learn more about submitting here.
Cohen Honors College Accepting Applications for Honors Ambassadors
The Cohen Honors College is looking for engaging students to serve as Honors Ambassadors. As an Honors Ambassador, you will assist the Cohen Honors College at various events and activities throughout the year by interacting with prospective and current students, university faculty and staff, and alumni. Over the course of the year, you will volunteer approximately 10-15 hours in a variety of ways including mingling with students and parents at programs, serving on panels and hosting information tables.
To learn more about being an Honors Ambassador, the benefits and to submit your application, go to wichita.edu/honorsambassadors. Applications must be submitted no later than 5 p.m. Friday, April 26. If you have questions, please contact Trish Gandu at trish.gandu@wichita.edu.
Student in the News - Hanna Tabler
Political Science major and Cohen Honors student Hannah Tabler has just had a co-authored report published on the website of the Democratic Socialists of America. Dr. Neal Allen adds "Hannah is on the organization's Ecosocialist Working Group Committee, which authored the report. Hannah's work on this issue builds on her internship in our DC program last Spring, with the National Farmers Union. " Hannah's internship was funded by a Cohen Enhancement Scholarship.
The Summer and Fall 2019 Schedule of Courses is Viewable - See Advisors
Fine Arts and Engineering students must always meet with their major's academic advisor prior to registering.
Health Profession students must meet with their academic advisor until they are juniors.
Undecided students must meet with their college academic advisor until they select a major.
April 8th First day of summer and fall registration (best to have your advising appointment done so you can register when it opens at 7 a.m.)
Honors students receive priority enrollment.
Read Full Story
If you don't have a mandatory advising requirement – meet with your academic advisor like you do have one. The appointments are free, short if you are on track and can save you money and time by avoiding mistakes in registering. College academic advisors are subject matter experts. They know all the tricks and can make suggestions based on their past experiences and those of the students who came before you. Part of the job of an academic advisor is direct you to resources (both academic and non-academic). Ask for help if you need it, think you might need it. I, the Honors academic advisor, am available to meet with you by appointment, just email
Honors@wichita.edu
and we can work out a time or just come in when the sign on the door is set to "Welcome Please Knock". This means I'm expecting students to just show up and start asking random questions.
Honors Office News
New Position Available
The Cohen Honors College has a full-time Administrative Assistant/Records Coordinator position open. Applications will be accepted until April 1st. For more information and to apply, go to http://jobs.wichita.edu/hr and click Search Postings.

Contact information
Email -- carla.mann@wichita.edu
Printing Services in Hubbard Hall 113A
Computer and printing services are available for student use in the Honors Student Lounge, Hubbard Hall 113A.
Office Hours of the Dean
Walk-Ins: Thursday 2:00-3:30.
By appointment: email honors@wichita.edu.
Advising Appointment Protocol
To schedule an Honors Advising Appointment email Honors@wichita.edu or Jessica.Raburn@wichita.edu. If you happen to be in Hubbard Hall or nearby when a question occurs to you, please feel free to stop by to see if the Honors Academic Advisor can visit with you immediately.
Jessica Raburn
Assistant Director and Academic Advisor
The Dorothy and Bill Cohen Honors College
Contact Us
To submit a story to the Weekly Update fill out this form.
Follow the Honors College on Twitter for more news and updates.
Looking for More Updates?