Honors Community News
Honors Remembers President John Bardo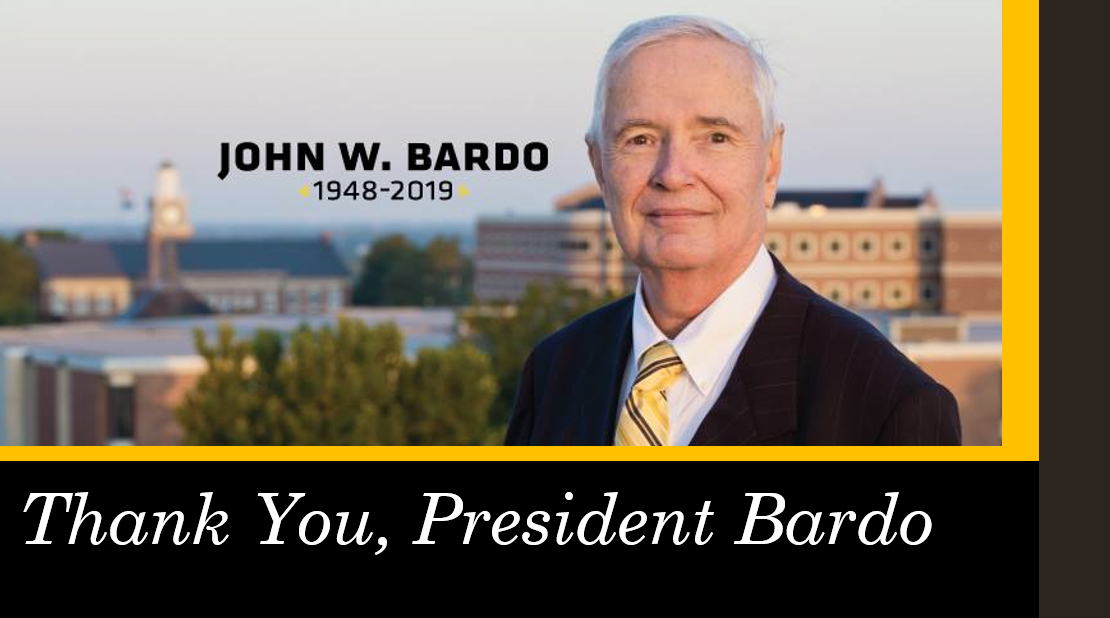 On May 9th, the Honors College was present at the Celebration of Life for President John Bardo in the RSC. The first hour of the event was a tabled walk-about, and the Honors College table told the story of the President's involvement with the founding of the College.
From his inauguration speech until his death, President Bardo championed the mission of the Dorothy and Bill Cohen Honors College.
We are forever thankful for his vision and support.
Cohen Honors College Graduation Reception
All students, faculty, and staff are invited to celebrate the end of the year and recognize graduates in the 2018-2019 Cohen Honors College on Friday, May 17, 2019 in the Marcus Welcome Center from 10:30am-12:00pm. Student community engagement efforts will be recognized for all Cohen Honors College students. (Please RSVP by May 10th)
Apply Now for WHEAT Executive Positions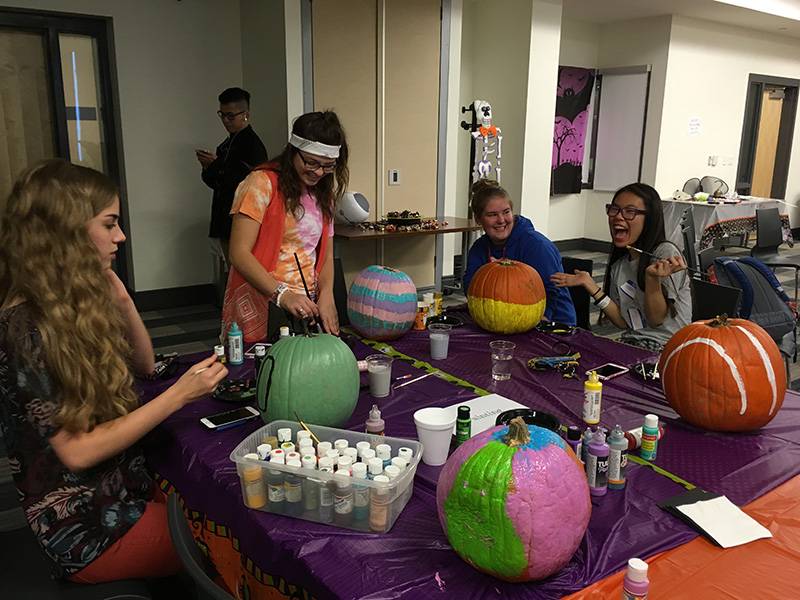 Interested in taking on a leadership role in the Cohen Honors College? Consider applying for a WHEAT executive board position! WHEAT plans the community service and social events for all Honors students. If serving as the Community Service Chair, Academic Chair, or Public Relations interests you, please fill out this form. We will be accepting applications through May 18, 2019. If you give any questions, please contact Tabatha Polk. Learn more about WHEAT by clicking on the image!
Honors Students Win Housing and Residence Life Awards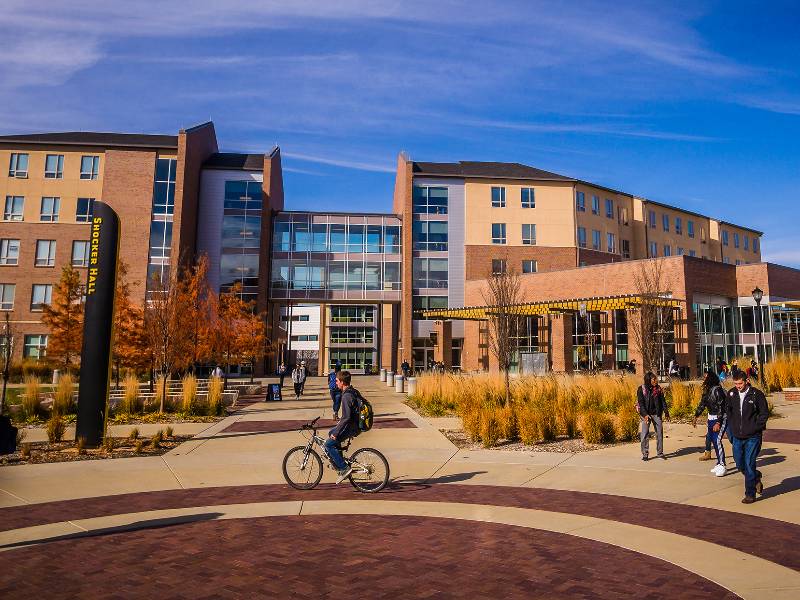 Congratulations to the Honors students who were recognized at the Housing and Residence Life end of year banquet Sunday evening. They have worked tirelessly this year ensuring their residents have a great experience. The Cohen Honors College is proud of you!
HRL Values Award – Inclusion: Jacob Gerwert
HRL Values Award – Engagement: Carson Reimer
Resident Assistant of the Year Shocker Hall Living Learning Community: Allison Bergkoetter
Resident Assistant of the Year Shocker Hall Non-Living Learning Community: Maribel Sanchez
Residential Community of the Year: Carson Reimer
Seeking Cohen Honors Faculty Fellows - First-Year Experience
Interested Honors Faculty are invited to serve as Cohen Honors Faculty Fellows with a particular emphasis on the Honors first-year experience. Fellows and Honors teaching applications from individuals and departments are welcome in other areas of interests throughout the year.
Attend the Teaching in Honors Panel August 15th
Instructional Design and Access is hosting an Academic Resources Conference for established instructors on August 15th. Please join Honors teaching faculty and interested faculty for a panel on Teaching in Honors during Session 2, 10:40-11:30.
Honors Faculty Council 2018-19 - New Curriculum and More
Faculty and student participation in the University and College governance is vital to the proper functioning of the University. Faculty interest in direction and development of the Honors College not only reflects their formal right to contribute to University decision making but indicates their responsibility to do so as professional scholars and researchers. Honors faculty and the faculty council have been busy this year!
Particular thanks to council chair, Doug Parham, Communication Sciences and Disorders.
Visit the Faculty Council page to learn about new Honors curriculum opportunities and other council business, including:
Honors Science Track Minor Proposal
Science Track Minor Tracking Sheet
Curriculum Changes Proposed - University Honors Minor, INterdisciplinary Track & Transfer Policy
HNRS 306G Alternative Spring Break Leadership - Repeatable for Credit
Curriculum Changes Proposed - Leadership Track
Faculty and Student Opportunities - National Collegiate Honors Council
NCHC offer opportunities for students, faculty and staff. Find honors-focused training on teaching and learning, experiential education, advising, program assessment, and so much more created by trusted professionals from the honors community.
Honors Summer Courses
The Philosophy of Space Exploration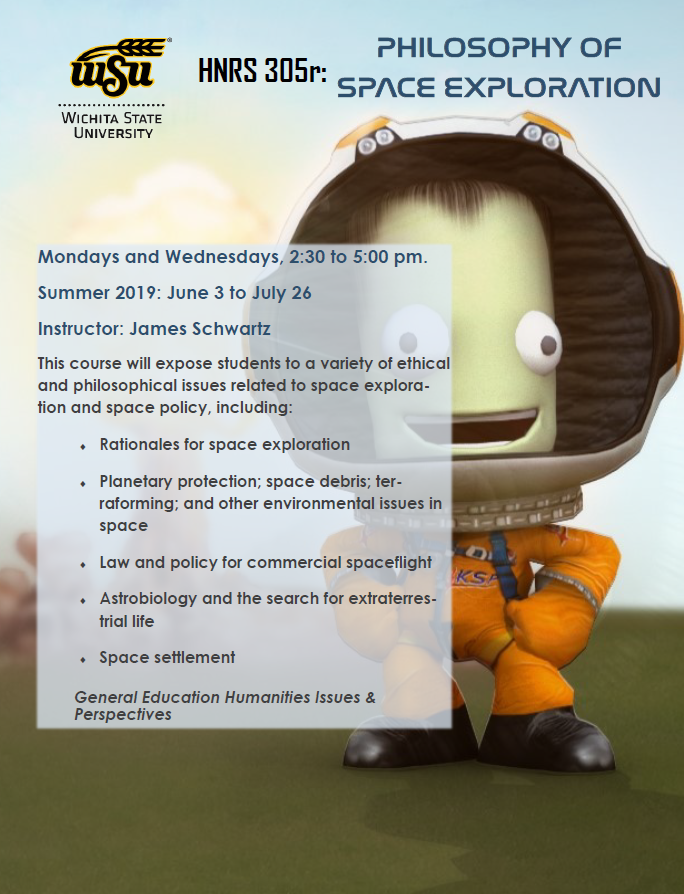 Sustainability and Technology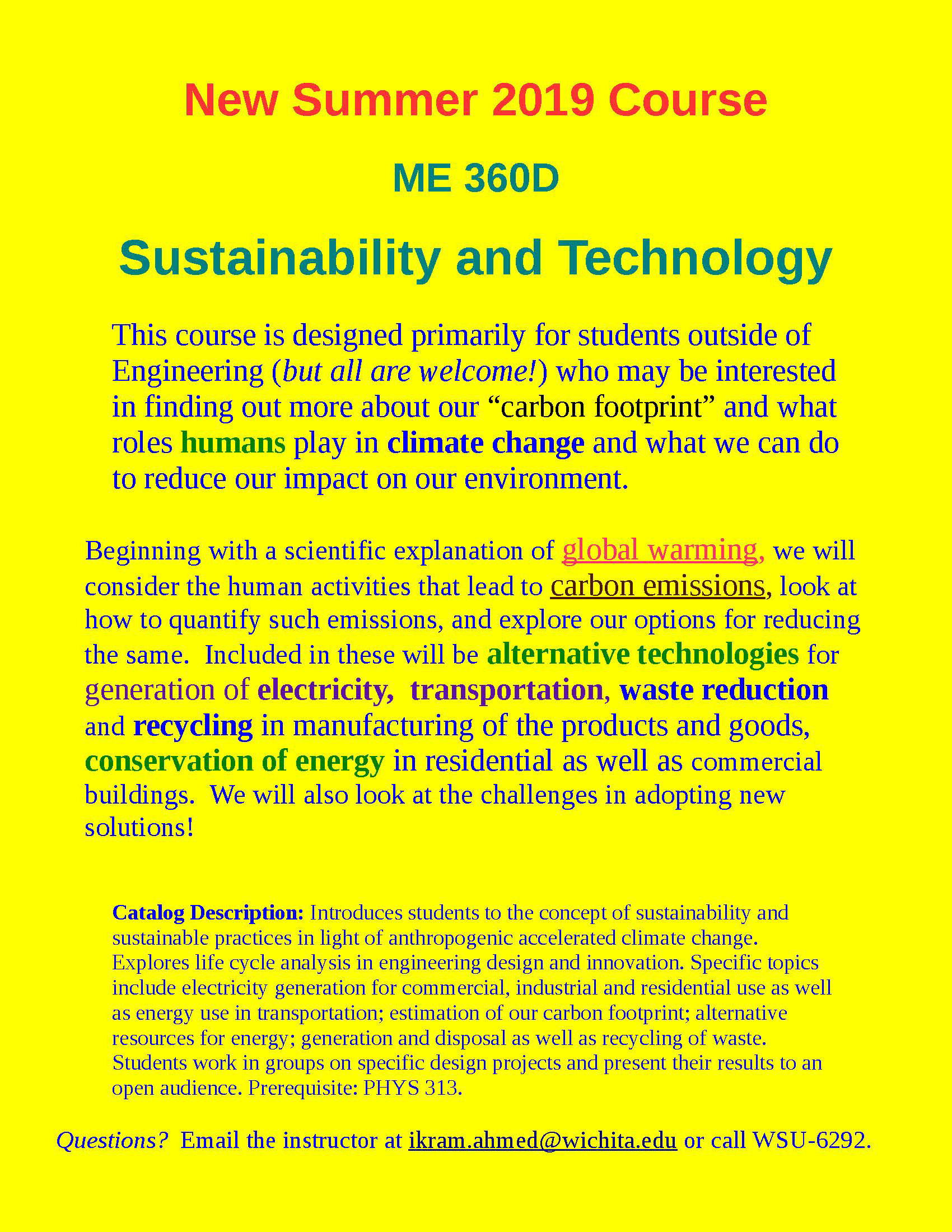 Honors Office News
Advising Appointment Protocol
To schedule an Honors Advising Appointment email Honors@wichita.edu or Jessica.Raburn@wichita.edu. If you happen to be in Hubbard Hall or nearby when a question occurs to you, please feel free to stop by to see if the Honors Academic Advisor can visit with you immediately.
Jessica Raburn
Assistant Director and Academic Advisor
The Dorothy and Bill Cohen Honors College
Office Hours of the Dean
Walk-in: Thursdays 2:00-3:30
By Appointment: email honors@wichita.edu
Have More News?
To submit a story to the Weekly Update fill out this form.