Executive Vice President and Provost Search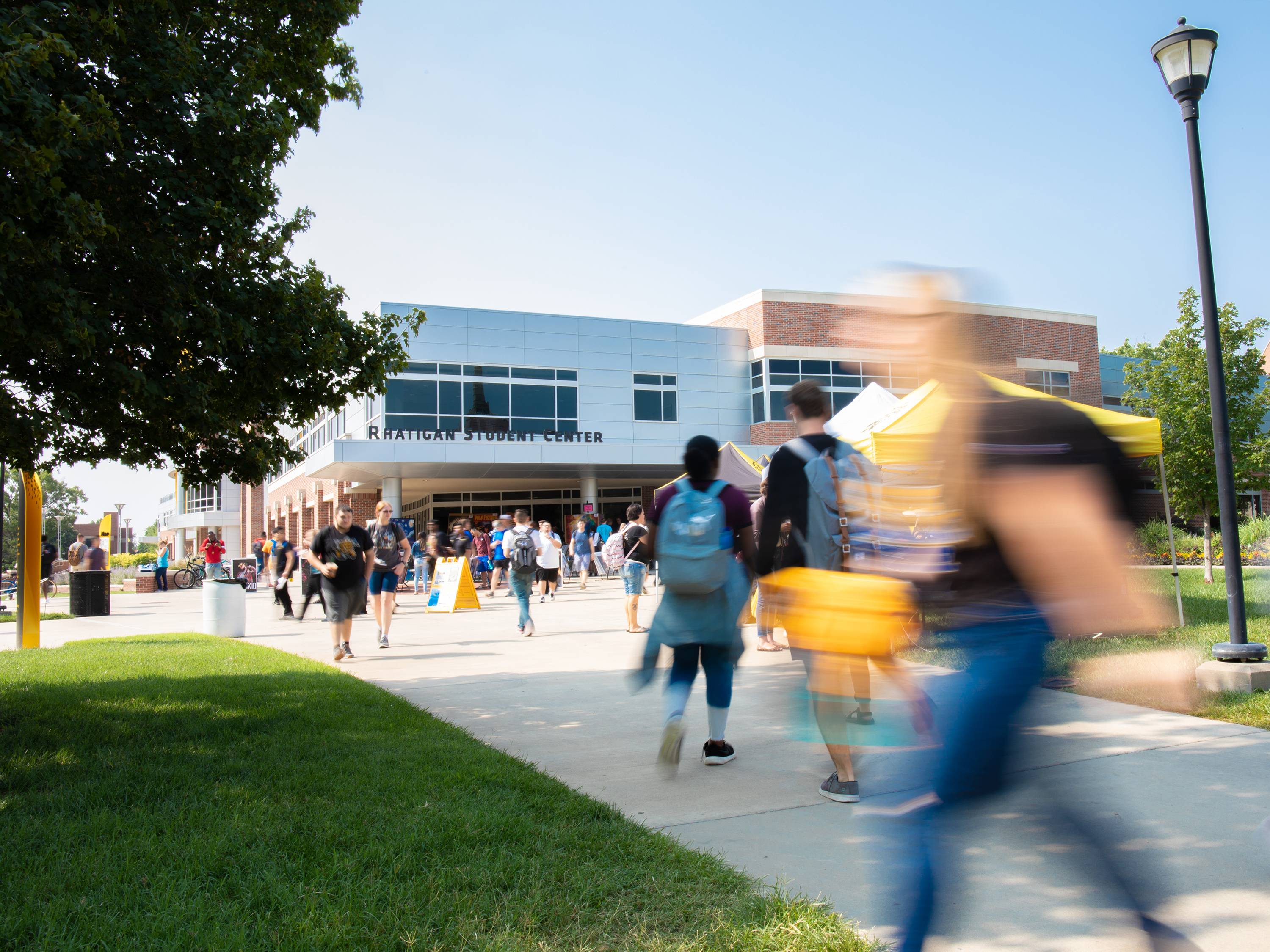 Wichita State University requires an accomplished leader with a demonstrated track record of visionary leadership and financial acumen to become the next Executive Vice President and Provost.
Finalists Information
Finalists information will be released just prior to their appearances on campus and are listed in alphabetical order.
---
Glen Krutz
Dean of Arts and Sciences and Professor of Political Science, Puterbaugh Foundation Chair, Oklahoma State University
Candidate Open Forum: 3:30 p.m. Tuesday, April 5, in 208 Hubbard Hall. If you are unable to attend in person, you are invited to interact with the forum online by using this Zoom link. (Password: 962060 )
Cover Letter, Biography and CV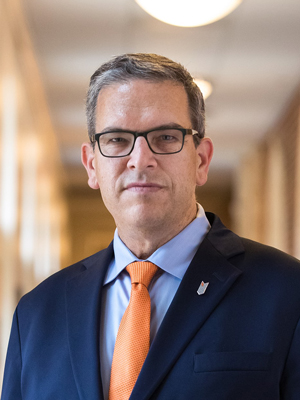 Krutz
Cover Letter
Dear President Muma, Dr. Bailey, Vice President Golling, and Search Committee Members:
I wish to apply to be Executive Vice President and Provost at Wichita State University. I presently serve Oklahoma State University as Dean of the College of Arts and Sciences. I previously was the Senior Vice Provost at the University of Oklahoma, following leadership experiences at Arizona State University (Director, ASU-in-Washington Program) and the Nevada System of Higher Education (Special Assistant to the Chancellor). These positions put me in the center of the academic enterprise at complex and innovative universities on the rise, preparing me well to serve as Provost at an ambitious institution like Wichita State.
I am a first-generation college graduate who understands how a college degree can change individual and family trajectories, and who thinks higher education should be a right, not a privilege, albeit one that requires considerable rigor, hard work and persistence. I believe that student-centered, community-facing research universities with outstanding faculty, like Wichita State, are America's best hope for solving our most vexing societal challenges related to economic development, education, environmental sustainability, governance, health care, inequality, and science and technology. Research universities that serve cities, such as WSU, play a particularly important role by providing students and the community with a pivotal depth of perspective, rigor and practical application that breeds innovation and ultimately impact. I have been fortunate to be part of delivering that impact as a faculty member and leader at Arizona State, Oklahoma, and Oklahoma State.
As Dean of Arts and Sciences at OSU, I lead the university's largest college, which provides instruction to all students and includes 100+ degree programs taught across 29 departments and programs in the humanities, fine and performing arts, social sciences (including journalism and communication sciences and disorders), and sciences and mathematics (including computer science and geology), as well as a variety of centers serving the entire university. We also conduct a robust amount of externally-funded research and we manage twenty-one buildings, including numerous labs and clinics. While a large college, we have been on the move. Despite the pandemic, we have set student retention records, realized steady enrollment growth, and grown our research and creative activity. Specific recent accomplishments include: a pandemic cluster hire bringing 6 new faculty to affiliate with the new Oklahoma Pandemic Research Center in Stillwater; a partnership between our school of geology and the National Groundwater Association; the creation of a Center for the Humanities; a partnership between our school of music and the New York Philharmonic; the elevation of our Africana Studies minor into a Center for Africana Studies with ties to the Greenwood District (site of the Tulsa Race Massacre); establishing an Assistant Dean for Diversity, Equity and Inclusion; investing in faculty start-up, external pre-review of grant proposals and subvention publication funding; and, expanding OSU's enrollment offerings to high school students in Oklahoma's 77 counties through the creation of Cowboy Concurrent Online.
This work builds on my experience as Senior Vice Provost at the University of Oklahoma, where I served on the Provost's senior leadership team setting academic priorities, evaluating the schools and colleges, determining faculty line allocation, and setting the Deans' Council agenda. As vice provost, I directed instruction, student success, and research compliance for the university. I also oversaw OU-Tulsa, inter-disciplinary programs, environmental studies research, academic advisement, concurrent (dual) enrollment, institutional accreditation, and I represented the university at the Oklahoma State Regents for Higher Education. During my tenure, large GenEd classes were revitalized, new niche graduate programs were launched, student advisement incorporated coaching, human subjects and lab animal research regulatory processes were improved, and a new Plains Research Institute was formed. The most satisfying part of my OU work was leading a university-wide coalition to improve student success, setting new records for freshman retention (from 84% to >90% for three straight years) and subsequent graduation (from 41 to 55% 4-year, and 63 to 76% 6-year), with large gains for Black, Hispanic, Native American, Pell Grant and FirstGen students. But it is important to note that my commitment to improving retention and graduation has not been a singular focus on metrics. Increasing institutional-level outcomes is really hard work, but, for me, it is one of the most important challenges we can tackle. So many students come to college to build a better life and, with so many of them incurring debt in this pursuit, I believe that we must find ways to give them a clearer path towards graduation, without sacrificing educational quality.
This commitment to student success cannot be disconnected from my commitment to diversity, equity, and inclusion. I am quite impressed by what has been occurring in this space at Wichita State University. You begin your conversations with inclusiveness and belonging and you proceed from there. Importantly you have point persons at the university and college-level who lead in this space and you clearly have institutionalized DEI information and processes. Perhaps it should not surprise that you have the distinction of being a university where the demographics of the student body are more representative of the state than is typically the case at public research universities. That said, data suggest that work remains on student access and success, as well as further lasering in on faculty and staff diversity, especially at senior levels. As such, any conversation about the future must meaningfully consider our responsibility to acknowledge the many ways in which we can choose to continue to make a difference or reverberate back to the status quo. If selected, I would be keenly focused on leveraging the resources in the Provost's office to support and accelerate these efforts.
It is clear that the Provost is expected to facilitate the continued growth of research and scholarship and promote enhanced capabilities through interdisciplinary research. As much as I am committed and invested in student success initiatives, I have never left my roots as a researcher and a scholar. I have been involved in large project and cross-disciplinary research on public policy at every institution where I have hung my hat since 1994, first in the Ph.D. program at Texas A&M on the NSF-funded Policy Agendas Project, and then at Arizona State, where I was involved in the wonderfully cross-disciplinary Center for Environmental Studies (NSF Central Arizona-Phoenix LTER). At OU, I was involved in many cross-disciplinary grant proposals on climate change and water, including the successful NSF EPSCoR proposal. In CAS at OSU, we pursue cross-cutting team research projects with gusto, including our Tier 1 Microbiome project, our Brain Science partnership with the OSU Health Sciences Center, another NSF EPSCoR project, and the pandemic cluster faculty hire which brought two faculty each to the humanities, social sciences and natural sciences, with a new inequality cluster hire going on now. A recent highlight early in the pandemic was being asked by OSU Regents' staff to join a research team to model Covid-19 spread for the Governor. (see OSU magazine and our Social Science Quarterly article.) And, I have had been fortunate to engage in several urban projects along the way, including being part of a team studying growth in Phoenix (Hits and Misses), leading OU's participation in the Great American Cities partnership with the Close-Up Foundation and Tulsa Public Schools, building OU's Capitol and Community Scholars Program in Oklahoma City, teaching public and non-profit budgeting and performance measurement each year in the OU-Tulsa MPA program to municipal, state and tribal leaders, and scaling up OSU's instructional offerings in Tulsa.
I bring other aspects of the skill set and perspective needed to be an effective Provost. I have a connector type of personality that works well for building bridges on-campus and beyond. This skill is exemplified by my work with my fellow OSU deans to develop the "Cowboys Coming Back" plan for fall 2020 as well as the coalitions I built across the OU campus to achieve major gains in student retention and graduation and environmental research. I have an ability to see the broad institutional picture of programs and departments and colleges and university-community connections, while also operating well on more focused topics with individual faculty, staff, students, and alumni. I am an inclusive leader who believes strongly in shared governance and academic freedom, staff representation, a strong student voice, and attempting to work toward consensus. Provosts must weigh various administrative and political solutions as they do their work; I am comfortable doing so. Yet, there can be a "buck stops here" aspect for Provosts as they make decisions and explain them to others; I am comfortable doing that, too. When possible, I use an empirical approach to examine problems and solutions. For example, my analysis of students who departed OU from the fall 2013 cohort, compared to those who stayed, led to many changes in the process of onboarding students and the freshman experience, and we subsequently achieved 90% freshman retention at OU three straight falls. The first of those classes just reached a 76% 6-year graduation rate and the third reached a 55% 4-year rate.
While it is crucial for academic leaders to be decisive and systematic, a Provost must build relationships and trust; they must oversee processes and make decisions with integrity and transparency. They must assure rigor and standards for accreditation, while creating a culture that supports faculty and staff retention, student success and inter-disciplinarity. A Provost must look out for the faculty, staff and students, with whom they interact through meetings with the Faculty Senate, Staff Senate, Student Government Association, and Graduate Student Council. The Provost and their team, together with the academic deans, chairs and directors, construct the "building blocks" of the university: the hiring, development and retention of outstanding faculty and staff, and the provision of high-quality academic programs.
Those building blocks require significant resources. Yet, in the 21st century, state funding does not flow to higher education the way it once did. Non-state sources dominate our revenues today, with considerable cost responsibility borne by students and families in a public university economy that is every bit as enrollment-oriented as a private university. As our public higher education social contract has evolved, Provosts (and deans and chairs) have had to evolve with it. We must think like recruiters of a sort and we very much must be fundraisers, seeking revenues from a multitude of sources, including government, companies, community foundations, and family and individual donors. I bring a significant background to this space, including experience advocating for higher ed with local, state, and federal leaders. Having begun my career in politics and policy, then later building federal and state-level student internship programs for Arizona State and OU, and mentoring scores of students into public service (including 5 Truman Scholars), I am comfortable at the intersection of university life and public policy, and in states with parallels to the challenges you face in Kansas.
Beyond governmental relations, I have been involved in fundraising in every job I have held since college, starting with my work to establish a University of Nevada-Reno alumni chapter and annual "Nevada Day" fundraiser in Washington while I was working on Capitol Hill. I truly enjoy university fundraising as we typically have the luxury of visiting with people who have an affinity for the institution that we are asking them to support. My background in fundraising runs the gamut from annual campaigns for scholarships and programmatic fundraising to larger asks for endowed chairs and Congress-like coalitional processes for new buildings. Last month in the College of Arts and Sciences at OSU, we dedicated the incredible new Greenwood School of Music Building and alumnus Dean Stringer committed an endowed chair for our new Center for the Humanities. Other recent successes include generous support from Guthrie Scottish Rite for our speech and hearing clinic and our new Gary F. Stewart Geology Core Research Facility.
I have had the opportunity to work and lead at multiple research universities, but few institutions have the window of opportunity that Wichita State has today. The gains in research and community engagement demonstrate that WSU already has the high-quality, highly productive faculty and staff who work to produce globally-recognized, relevant scholarship and service to be a leading institution and help Wichita thrive. And you're doing this work while supporting students who come to the institution with substantial variation in preparation and knowledge, and your students are succeeding as well. Wichita State is one of very few institutions that are truly working to live their mission and be that new 21st century university that we need.
In conclusion, Wichita State University is a great university with leaders, faculty, staff, students and alumni who seem restless for it to be even greater and more impactful. As a person who likes to move the needle and build institutions in order to make a difference to others, such collective ambition appeals to me. And, I believe that my background and abilities provide a good "fit" to be an impactful Executive Vice President and Provost for you at WSU.
Thank you very much for your consideration.
Best wishes,
Sincerely,
Glen S. Krutz, MPA, Ph.D.
---
Biography
Glen Krutz serves Oklahoma State University as Dean of Arts and Sciences and Professor of Political Science, holding the Puterbaugh Foundation Chair. As Dean, he leads OSU's largest college, home to the fine and performing arts, humanities, natural sciences, and social sciences. Krutz previously served as Senior Vice Provost at the University of Oklahoma, where he directed instruction, student success, research compliance, and State Regents' matters. During his tenure, new records were set for freshman retention and graduation. He moved into his first leadership role at OU in 2005 at the Carl Albert Congressional Research and Studies Center. He joined the OU Provost's Office in 2010 as a Faculty Fellow and was appointed a Vice Provost in 2013. Krutz held his first faculty position at Arizona State University, spending fall and spring semesters in Tempe and summers in Washington DC with ASU students as Director of the ASU-in-Washington Program. His public service orientation pre-dates his professorial career, including work as a legislative staffer in the U.S. Senate on Capitol Hill and as Special Assistant to the Chancellor of Nevada's higher education system.
Krutz earned B.A. and M.P.A. degrees from the University of Nevada, Reno and his Ph.D. from Texas A&M University, where he won the Office of Graduate Studies' Kunze Prize for the outstanding Ph.D. graduate at Texas A&M. His dissertation garnered two national awards from the American Political Science Association. His scholarship, which has won many awards and grants, explores political institutions and public policy, including questions of agenda-setting and institutional change, and he frequently contributes to cross-disciplinary environmental projects. His books include Hitching a Ride: Omnibus Legislating in the U.S. Congress (Ohio State University Press), Treaty Politics and the Rise of Executive Agreements: International Commitments in a System of Shared Powers (University of Michigan Press), and the popular open-source text American Government (OpenStax/Rice University). He is completing a book project on the U.S. Senate's Committee on Indian Affairs. An award-winning instructor, he has mentored numerous Ph.D. students, dozens of M.P.A. students, and hundreds of undergraduate students, including dozens of Capitol Scholars, numerous undergraduate research fellows and five Truman Scholars. Krutz lived as faculty-in-residence at OU's Headington Hall, and he teaches regularly in Stillwater.
---
View Krutz's Curriculum Vitae (pdf)
---
Shirley Lefever
Interim Executive Vice President and Provost, Wichita State University
Candidate Open Forum: 3:30 p.m. Monday, April 4, in 208 Hubbard Hall. If you are unable to attend in person, you are invited to interact with the forum online by using this Zoom link. (Password: 700579)
Cover Letter, Biography and CV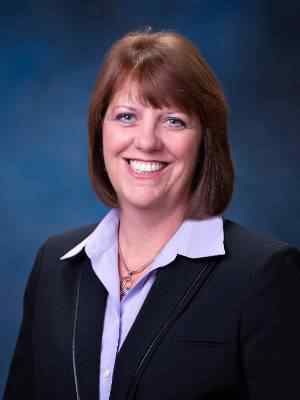 Lefever
Cover Letter
Dear Search Committee:
It is with deep respect and enthusiasm I submit my application for the position of Executive Vice President (EVP) and Provost at Wichita State University. Having served in the role of Interim Executive Vice President and Provost for the past 14 months, I have grown to appreciate on a deeper level the people and the talent behind the many successes the university has experienced in recent years. So too, have I gained a deep appreciation for the mission and vision President Muma has reaffirmed in setting his three inter-related priorities for the university. With a focus on these priorities of access to higher education, talent development and economic prosperity, I have built a track record that is both student-centered, and innovation driven.
Student Centered
It is no accident that this past fall, Wichita State University reached a milestone of enrolling the largest number of students in thirty years and has the largest class of First Time in College students in its history. As a university, it has never been more important to embrace the university's goal of student centeredness maintaining a focus on diversity, equity and inclusion efforts designed to ensure our students' success. Building on the work of the Office of Diversity and Inclusion, the recent work on the DEI plan and the continued work of councils and committees such as the Strategic Enrollment Management group, the First Gen Coordinating Council, the President's Diversity Council, the WSU Advance team, the LatinX cluster hire team as well as the work of various divisions and offices across campus, I created the Equity Taskforce to elevate the work and elevate the work of these groups. The Equity Taskforce is made up of university faculty, staff, students, and community members and is tasked with working within a prescribed timeline and across campus units to identify policies and practices that promote or hinder student success and to advance successful practices.
My commitment to this work is an outgrowth of the Diversity Committee in the College of Applied Studies that I reactivated while I was dean of the college. This committee plays a significant leadership role in the college by providing and promoting professional development experiences for faculty and staff, prioritizing culturally relevant pedagogy, and hosting a variety of events to elevate diversity, equity, and inclusion priorities. One illustration of this commitment to diversity and inclusion is evidenced by leveraging the Educational Leadership doctoral program as a pathway for career advancement for university employees. Not only has this cohort-based program enrolled students of color from diverse backgrounds, it also engages them in inquiry that is relevant, intentional and is informing policies and practices on our campus.
During my time as Dean of the College of Applied Studies, it was our intent to act on our core values of Diversity, Integrity, Collaboration, Discovery, and Leadership. The process of identifying and articulating these core values enabled us as a college to act more decisively and to take advantage of opportunities that reflect those values. Perhaps one of the best examples of this was the creation of the Teacher Apprentice Program. This program emerged from meetings and conversations with stakeholders including superintendents, principals, teachers and paraeducators from across the state seeking answers on how to address the teacher shortage.
From those conversations, we developed a teacher preparation program that elevated opportunities for para educators, many of whom are heads of households earning minimal income, to become licensed teachers earning higher salaries for the first time in their lives. Not only does this program provide access to higher education at a more affordable cost, (the TAP program has a reduced tuition rate), the program has also enabled school districts to create a talent pipeline within their own districts. In many of these communities, keeping these families in their hometowns while earning a livable wage has had a positive impact on the local economy.
As a first-generation student myself, I understand the importance of improving access and affordability of higher education. That is why, last year, early in my role as Interim EVP and Provost, I worked with students, deans, and other campus leaders to change our student fee structure to remove the large mandatory fee for online courses and instead assessing a smaller fee spread out across all courses. This resulted in lower fees and educational costs for most students.
As an educator, I know full well the power of connecting the classroom experience to a realworld setting. Paid applied learning experiences where students have the chance to apply what they are learning in real time to a real-world situation not only deepens their learning, it also lessens the financial burden of attaining a higher education. Fostering a connection between industry and academia is producing a symbiotic relationship that benefits everyone. For students, these deep connections to industry allows them to intertwine their academic and career advancements through access to networks and relationships early in their career that will benefit them throughout their lives. The employer benefits from having future employees integrally embedded into their company ethos and operations, and the university benefits from knowing their programs are relevant and impactful. The recent Get to Werx program is perfect example of this interplay between industry and academics. In this program students are employed with NIAR WERX at the same time they are enrolled in WSU Tech's Aviation Maintenance Technology program and simultaneously earning credits towards the Bachelor of Applied Sciences degree in Organizational Leadership and Learning at WSU.
To further elevate the affiliation between WSU Tech and WSU and expand the types of dual experiences at both institutions, our two institutions are continuing to develop practices and procedures that will make degree enrollment and attainment smoother for students wishing to take advantage of the best both institutions have to offer. One such example is a split funded position between the two institutions that will further strengthen this collaborative relationship resulting in more opportunities for students and career pathways that will deepen our impact in the community. Integrated experiences such as those described are primed to change how the public views the future of higher education.
Innovation Driven
In my conversations with academic leaders, we continually explore answers to the question, "what is the future of higher education?". Looking at a myriad of factors including those that have contributed to our own success at WSU, I believe the answer to this question must be steeped in practicality. We have seen that when we focus on students first and follow with 3 actions designed to enhance access and promote career development, we can grow enrollment and impact the economy. That is how we create a future with promise.
During my tenure as Dean of the College of Applied Studies we increased enrollment nearly 60% over 5 years resulting in an enrollment of over 2450 students. We did this by focusing on the needs and issues facing our communities. We listened to and involved our stakeholders and then responded by building or refining programs that met their needs. In fact, this approach to program design is reflected in many departments across campus including programs like the Criminal Justice program where interactions with industry and community leaders is also framing the foundation for the development of more programs building on the expertise in that one department. These experiences are demonstrating the need for programs that are nimble and able to respond to emerging trends such as those valuing industry credentials and flexible approaches to meeting applied learning objectives. Growing in popularity, these programs offer companies a framework for employee training and advancement that mirrors future directions and possibilities within the company.
However, it is important to understand how these programs complement our rich history of providing academic programs and developing students' talents that have always been the bedrock of a complete WSU experience and have contributed to the betterment of our society for decades. To have the disposition to listen intently and respond adeptly, is what I believe makes WSU unique and innovation driven. We are successful because we are immersed in our community and have created programs and experiences that reflect our community and the needs of our society.
Leadership style
Regardless of approach, it is the job of every leader to have a vision and to engage others in valuing and pursuing that vision. Most of what I have accomplished in my career is a reflection of the relationships I have built and the shared understandings and visions that have developed from those relationships. In 2015, I was elected to serve as the President of the national Association of Teacher Educators. At the time, the organization was struggling financially and very soon after the election, the current President resigned. My colleagues and I leaned on each other often during that period and avoided a potential dismal future for the organization. We listened to each other, we gathered information and we acted. What I learned from that experience was that an appreciation for diverse perspectives and experiences can enable a group of people to believe in each other and to act with hope, passion, and purpose. That, I believe, is a powerful combination.
To be part of the leadership team at Wichita State University has been the most rewarding experience in my professional career. Over the past 14 months as Interim EVP and Provost as well as the 15 years prior to that in my various roles within the College of Applied Studies, I have had the privilege of working alongside numerous students, faculty, and staff. To a person, they have demonstrated a commitment to each other and to making WSU a place where people thrive and are proud to be a part of. I have learned from them and with them, and I continue to be energized by the passion and dedication of those who make up this institution. These experiences have contributed to the development of my leadership style that is characterized by optimism and 4 collaborative decision making. While I know there are times when tough decisions must be made and owned by a single individual, I also know those times are guided by relationships and the context in which all other decisions are made.
It is because of these experiences and my deep conviction toward the goals of this university that I am applying for this position. If selected, I look forward to the opportunity to continue to grow and lead with hope, passion, and purpose to advance this university.
Sincerely,
Shirley Lefever, Ph.D.,
Interim Executive Vice President and Provost,
Wichita State University
---
Biography
Shirley Lefever is currently serving Wichita State as the Interim Executive Vice President and Provost having been appointed in the fall of 2020. Prior to this appointment, she served as the Dean of the College of Applied Studies (formerly College of Education) since 2015. During her tenure as dean, enrollment in the college grew over 60% and several new programs were added to the college including the Teacher Apprentice Program which remains one of the largest enrolled programs at the university.
Lefever was first hired at Wichita State University in 2005 as the Department Chair for Curriculum and Instruction (now School of Education). She became the Associate Dean for the College of Education with responsibility for undergraduate programs in 2008 and moved to the Sr. Associate Dean position in 2012 where she also acted as the Assessment Coordinator. In 2013 she was appointed as Interim Dean for the College of Education (Now College of Applied Studies) and later became acting Dean.
Lefever's initial experiences in higher education began with 14 years at the University of Arkansas where she was awarded the Outstanding Teaching award for the College of Education and Health Professions in 1996. As a faculty member, she helped develop the Master of Arts in Teaching degree program which was awarded the Distinguished Program in Teacher Education by the Association of Teacher Educators in 2001. In addition to teaching in the program, she also served as a university liaison to one of the Professional Development Schools. During that time, she also served as the Graduate Coordinator for the Department of Curriculum and Instruction and was responsible for program development and implementation as well as graduate student supervision and training.
Prior to her career in higher education, she was a classroom teacher. She received her Ph.D. in Curriculum and Instruction as well as her master's and bachelor's degrees from Kansas State University.
---
View Lefever's Curriculum Vitae (pdf)
---
Alan Shoho
Professor in the School of Education, University of Wisconsin-Milwaukee
Candidate Open Forum: 3:30 p.m. Thursday, April 7, in 208 Hubbard Hall. If you are unable to attend in person, you are invited to interact with the forum online by using this Zoom link. (Password: 456340)
Cover Letter, Biography and CV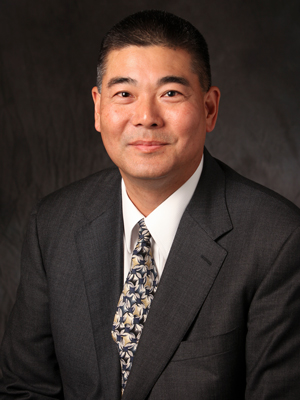 Shoho
Cover Letter
Dear Members of the Wichita State University Provost Search Committee,
I am honored to have been nominated for the Provost and Executive Vice President for Academic Affairs at the Wichita State University (WSU). To prepare this letter of interest, I reviewed the Faculty Senate minutes from 2021, the strategic plan, and the position profile. Below, I share why I am interested in being WSU's next Provost, how my leadership experiences align with the responsibilities, what I have learned as an Associate Vice Provost for Academic and Faculty Support (AVP), and Dean that prepares me to be WSU's next Provost, and what I can bring to WSU.
Why am I interested in being the Wichita State University's next Provost?
I am interested in being Wichita State University's next Provost because of the opportunity to elevate WSU to R1 status as well as its commitment to student success and serving 1st generation students. Student success is paramount to everything we do in higher education. If students are not successful, then WSU cannot be successful. While WSU is relatively successful in its student success metrics, I believe there is room for improvement, especially around equity gaps for under-represented, 1st generation, and Pell-eligible students. Additionally, I believe WSU has great potential to address grand challenges like racism and other vexing social, health, and environmental issues.
And second, I am excited about WSU's five strategic goals: 1) student centeredness; 2) research and scholarship; 3) campus culture; 4) inclusive excellence; and 5) partnerships and engagement. Given the timing of the new strategic plan, this is a great opportunity for a new Provost to help implement the strategic plan and navigate WSU towards achieving its vision to "… be one of the nation's premier urban public research universities, known for providing impactful applied learning experiences and driving prosperity for the people and communities we serve."
Leadership experiences align with the requirements
In this section, I summarize what I accomplished as Dean and Associate Vice Provost for Academic and Faculty Support. And second, I address how my experiences align to the responsibilities awaiting the next WSU Provost.
As Dean of the School of Education at the University of Wisconsin-Milwaukee (UWM), I was responsible for a $10M budget, 120 faculty and staff members. I inherited the challenge of pulling the school out of a $1M structural deficit with a $2.4M carryforward debt during a time of declining enrollment, state budget cuts, and tuition freeze that has lasted for eight years, while leading the school along a difficult path to a better future. This was accomplished by working collaboratively with faculty and staff to restructure the school. Specifically, we centralized administrative support services and advising, reduced our ad hoc budget, developed a shared services business model, used position control, and fundraised over $18M to support students and faculty activities. We also made strategic decisions to invest in high priority areas (e.g., hiring more advisors to increase our retention rate and re-allocating resources to academic programs that were thriving, so they could admit more students) to generate new revenue rather than just relying on cutting budgets. After UWM transitioned to a responsibility centered management (RCM) hybrid budget model, I was able to steer the School of Education towards attaining balance budgets for the last 4 years of my deanship by focusing on the metrics the budget model incentivized (i.e., retention, 4/6-year graduation rates, research funding. semester credit hours, etc.). We also were the 2nd highest producers of Ph.D. graduates, which helped UWM attain and maintain their R1 Carnegie classification status.
Prior to being Dean at UWM, I served two years as Associate Vice Provost for Academic and Faculty Support at the University of Texas at San Antonio (UTSA), where I fostered faculty professional development by listening and implementing new ideas like speed dating tenure and promotion workshops, an institution-wide new faculty peer mentoring program, an informal faculty recognition program, organizing new faculty orientation and new department chair training as well as on-going chair professional development, and creating faculty support groups (for LGBTQ, international faculty/spouses, and faculty who were parents of school age kids). As Associate Vice Provost, I worked with all college level tenure and promotion committees. Through this experience, I gained a better understanding and appreciation of the types of scholarship and teaching used across all academic disciplines ranging from arts/music, social sciences, and humanities to business, health, architecture, engineering, and other STEM related fields.
Elevate Wichita State University to the next level
I firmly believe WSU is primed to be a R1 urban research university. To accomplish this, WSU must continue to increase its external research expenditures as well as its doctoral and post-doc production. There must be a culture and infrastructure to support R1 aspirations, while never neglecting student success initiatives. The new Provost must be attuned to the needs of Kansas and beyond by ensuring WSU's academic portfolio is responsive to the needs of the region. By creating and sustaining strong partnerships with major industries, WSU can elevate its standing in the region and nationally as well as increase its impact by addressing "grand challenges" like racism, criminal justice reform, mental health, global warming, resource sustainability, artificial intelligence, complexities of the digital world, and health disparities to name a few examples. To date, WSU is doing well in securing external research funding with $164M in its most recent year, however it is challenged by having only 12 doctoral programs that produce under 100 doctorates per year. To be competitive for R1, the number of doctoral graduates needs to be around 180-200/year.
Student success and eliminating equity gaps
At UWM, I facilitated student success initiatives by using a targeted approach. We implemented nine specific activities designed to support student success, including a first-year experience, encouraging students to complete at least 30 credits each year, intensive advising (lowering advisor to student ratio to 250 to 1), creating living learning communities, experiential experience, helping students find work on campus, implementing an early alert system, providing micro- and emergency scholarships, and setting up a peer/faculty/staff student mentoring program. Over a five-year period, these activities improved our student retention rate from 68% to 82% and our four- and six-year graduation rates from 22% to 39% and from 45% to 69% respectively. In addition, we reduced equity gaps involving under-represented, first generation, and Pell-eligible students to within 3-5% of overall rates.
Fostering interdisciplinary research and creative discovery
To promote interdisciplinary research and creative discoveries, I worked with Deans from the health and arts focused schools and colleges at UWM to advance external funding. The Deans of four schools and colleges pitched in financial resources to create a research administration hub where faculty could access support for grant writing, pre- and post-award grant administration, procurement, budget management, and evaluation. This operation is over 5 years old now and has fulfilled its vision. Four examples of our success stand out. One involved a special education faculty member collaborating with a kinesiology faculty colleague to receive a $2.5M grant for adaptive technology from NSF. A second example involved another special education faculty and a public health faculty member to team up on a $3M NIH study on autism. A third example involved our teacher education faculty collaborating with social welfare faculty to garner a $5M Dept. of Education grant to foster culturally responsive pedagogy and practices. A fourth example involved a counseling faculty working with an arts faculty member to garner a $2M NIH grant to study the linkage of arts/music into counseling psychology therapies. All these efforts would not have happened without the support of our research administration unit because the respective faculty members would not have known about each other's interests. By creating this unit, we reduced the siloing effect that often occurs on many university campuses to inhibit interdisciplinary collaboration.
Innovate and evolve while respecting the institutional culture
WSU like every university has a unique culture based on 126 years. As a new Dean, I didn't feel like I had the luxury of time due to the budgetary and enrollment pressures my Provost charged me with addressing. On hindsight, I wish I had taken more time to better understand UWM's culture. During my first six months as Dean, I pushed hard for change to address enrollment declines and associating budget challenges. I didn't understand why everyone didn't want change given what they had experienced in the previous five years. It wasn't until one senior faculty member came to my office and advised me. She said, "Alan, everyone wants you to be successful, but we need you to understand our experiences." This meeting was pivotal, and it made me reflect on one of Stephen Covey's Seven Habits of Highly Effective People – "Seek First to Understand, Then to Be Understood." I learned that building a culture, where taking risks and failing were acceptable means towards innovation had to be modeled by leaders. It is hard to innovate if an institution is risk averse.
What have I learned as an AVP and Dean that prepares me to be Provost?
To be a successful Provost, one must understand the importance of and ascribe to collaboration, empowerment, and communication. Although, I once thought being a leader meant "going it alone," I learned from experience that bold initiatives die on the vine without engaging others on campus to feel invested in those initiatives that impact them. As Provost, it is important to cultivate informal leaders, involve those most impacted by any initiative, facilitate an inclusive decision-making process, provide guidance as needed, navigate obstacles, and identify the resources necessary for implementation. Being a leader does not always mean leading from the front.
For example, as a first year Dean, we centralized our administrative support staff to address on-going budget issues and make our processes more efficient and effective. Instead of administrators taking the lead, I appointed four staff members who were directly impacted by the change initiative as co-chairs to lead the effort. Over six months, they led a committee of twelve staff members to revamp our entire administrative support structure.
What can I bring to Wichita State University?
In addition to what I have learned as an Associate Vice Provost, and Dean, I have extensive leadership experiences with: a) advancing diversity, equity, and inclusion issues along with addressing the equity gaps in graduation rates for under-represented, 1st generation, and Pell-eligible students; and b) elevating an institution to R1 status. If given the opportunity to serve the Wichita State University, I envision using my leadership experiences to:
a. Advancing Diversity, Equity, and Inclusion (DEI)
In 2021, it is critical for universities to be places where diversity, equity, and inclusion are living principles that are acted beyond rhetoric. My experiences at UTSA (Hispanic Serving Institution - HSI) and UWM can help create community, respect for diversity, the importance of equity issues, and its linkage to student success at WSU. Given WSU's student demographics, DEI is critical to developing 21st century citizens to live and work in a global society. Unlike the polarized society we live in, universities need to be places where people come together and exchange different perspectives, where it is okay to "agree to disagree" and still be valued citizens. At the same time, there are non-negotiable issues that WSU must identify and defend. For example, discrimination in any form and sexual assault are examples of my non-negotiables. As we currently see the increasing violence on Asian Americans and the past year's tragedies involving George Floyd, Breonna Taylor, Ahmaud Arbery, and learn about the forced boarding schools for Native Americans, or the sexual assaults of Olympic gymnasts, we all must stand up, otherwise, we become part of the complicit silent majority. In addition to creating an environment that supports diverse perspectives and is inclusive, it is critical to model and represent diversity, equity, and inclusion within WSU and take on grand challenges to eradicate vexing issues like racism and health disparities to name a few. WSU can be a beacon for exhibiting America's ideal of diversity, equity, and inclusion as a public good.
To address equity gaps, it is important to use data and build an infrastructure with talented and committed people to create a systemic approach toward reducing the gap. What we did at UWM was listen to those closest to the targeted group (i.e., students, advisors, and faculty) to understand what they were experiencing and how we could address any obstacles to provide critical supports.
b. Elevating Wichita State University to R1 status
At my previous and current institutions, I helped both institutions achieve R1 status. At UTSA, I was part of the initial faculty brought in 26 years ago to develop the 2nd doctoral program. In 2021, UTSA attained R1 status. The doctoral program I help design is the largest producer of doctoral students and this was a major contributor to UTSA's attaining R1 status. At UWM, I collaborated with my dean colleagues to increase external research expenditures as well as doctoral graduates such that in 2015, UWM was elevated to R1 status and reaffirmed in 2018 and 2021. Having become familiar with Carnegie's metrics to identify R1 institutions, I helped UTSA and UWM achieve their R1 status by increasing the three metrics associated with ranking institutions (i.e., external research expenditures, doctoral production, and post-docs). Through my experiences and working collaboratively with faculty, staff, and leaders, I am confident WSU can attain R1 status.
Stepping Down as Dean
At the end of 2020, I stepped down as the School of Education Dean at UWM. My decision to step down was part of a re-organization of schools and colleges. UWM is re-aligning its schools and colleges (i.e., reducing the number of schools and colleges from its current 12 to 7) to address the drop in enrollment from 32,000 to under 22,000 students from the past ten years. My dean's position is not being replaced. Instead, the School of Education is being consolidated with two other schools (Helen Bader School of Social Welfare and School of Information Studies) to form a new college (College of Professions) to reduce the administrative overhead and create new synergies.
As I reflect on my career to date, my proudest accomplishment is providing pathways for under-represented and first-generation students, faculty, and staff to achieve their dream of earning an undergraduate and/or graduate college degree or advancement. I have personally experienced how families are transformed with the opportunities created through access to higher education. My father grew up on the small island of Kauai in Hawaii, the 7th of 11 children. Had he not been able to attend and earn his degree in electrical engineering from the University of Illinois using the G.I. Bill benefits after his service in the Korean War, my life would have been very different. Consequently, I am passionate about providing students with the same opportunities my father afforded me.
In closing, I want to reiterate my excitement about Wichita State University to support faculty/staff to enrich student lives for improving the quality of life in the Wichita region and greater Kansas. By supporting faculty and staff, whose talents are nurtured by the leadership of a new Provost, WSU is on the verge of attaining R1 institution. Thank you for considering my application.
Respectfully submitted,
Alan R. Shoho
---
Biography
Dr. Alan R. Shoho is the former Dean of the School of Education and Professor of Administrative Leadership at the University of Wisconsin-Milwaukee (UWM). He led the School of Education through a turbulent period of fiscal challenges including declining enrollments for ten years, a structural deficit of $1M/year, and a carryforward deficit of $2.4M. The structural deficit and debt were eliminated within two years. Despite grappling with the budget challenges, the School of Education's fundraising efforts increased significantly during his tenure. Through his leadership, he secured a $2.5M Endowed Chair position, a $1.5M Faculty Director, and $1M Urban Professorship as well as scholarship funds more than $13M. He served on numerous community and outreach service activities including membership on the Leadership team of Milwaukee Succeeds, the Greater Milwaukee Committee Education Committee, Bradley Tech Commission, Milwaukee Public School High School Redesign Strategic Initiative, Public Policy Forum Education committee and the boards of Next Door Foundation and Central City Cyber School.
Prior to UWM, he was at the University of Texas at San Antonio where he was a Professor and Associate Vice Provost for Academic and Faculty Support for 21 years. He was an American Council of Education (ACE) Fellow during 2012/2013 academic year at the University of North Carolina at Charlotte. His research focuses on aspiring principals and assistant principals. In 2010, he served as the President for the University Council for Educational Administration (UCEA), the premier scholarly organization for educational leadership. Dr. Shoho earned his Ed.D. at Arizona State University, M.Ed. at the University of Hawaii, and his B.S. in Electrical Engineering at California State University at Fullerton.
---
View Shoho's Curriculum Vitae (pdf)