2018-2019 Women's Selected Team
---
Kaitlyn Rudy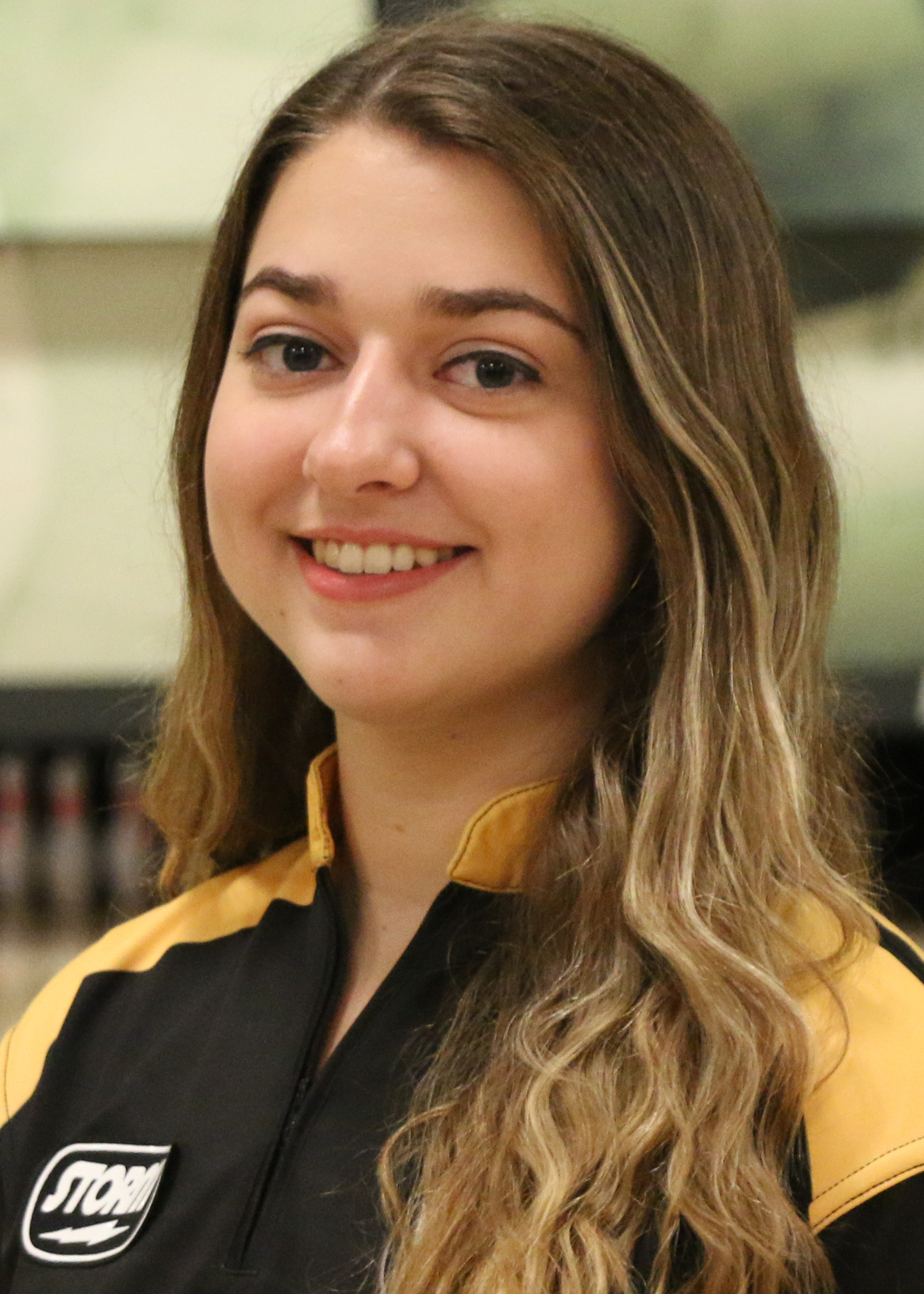 Hometown: Buffalo Grove, Ill.
Year: Junior, 3rd year on team
Major (minor): Criminal Justice (Psychology)
No. of Years Bowling: 14
High Game: 279
High Series: 722
Right-handed
Nickname: Rudy
What is something unique about you? I played on a softball travel team for five years!
Any superstitions? Yes, even numbers for everything!
Why did you choose Wichita State? I chose Wichita State because I wanted to make myself the best player and person I can be.
What do you want to do after graduation? I want bowl on tour and maybe become a lawyer.



Accomplishments
2017 Mid States Championships All Tournament Team
2016 Illinois State High School Championships, 12th place
2016 Illinois State High School Sportsmanship Award
2016 JBST Year End Event Champion
2015 Illinois State High School Championships, 3rd place
2015Illinois State High School Sportsmanship Award
2015 Star of Tomorrow
Bowler Favorites
Dessert: Warm Chocolate Chip Cookies
Food: Mac and Cheese
Ice Cream Flavor: Chocolate
Vacation Spot: Anywhere with a beach
Professional Sports Team: Chicago Cubs
Professional Athlete: Liz Johnson
Movie: The Notebook
Television Show: The Office
Song:
Superhero: The Flash
Retail Store: J. Crew
Quote: "Be a pinneapple: stand tall, wear a crown and be sweet on the inside." - Anonymous