Previous URCA/MURPA/ARC Awardees - (Downloadable Excel Spreadsheet)
Erin O'Bryan, Ph.D., CCC-SLP & Huabo Lu, Ph.D. - " Computerized Sentence Building as a Therapy Tool for People with Aphasia"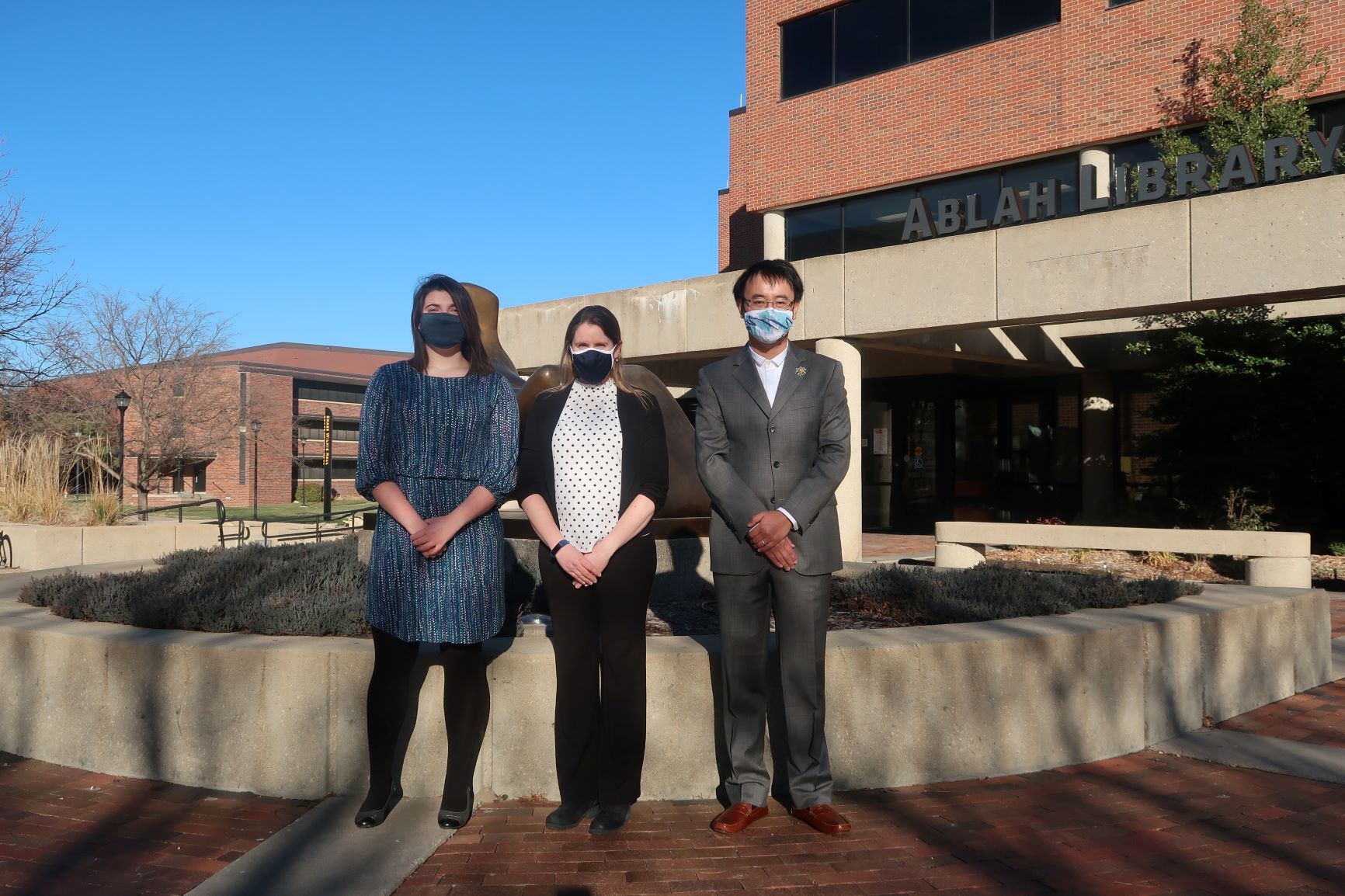 Photo: Left to Right, Alexandra Olmstead (undergraduate Physics major and Computer Science minor), Dr. Erin O'Bryan, Dr. Huabo Lu
Dr. Erin O'Bryan
Assistant Professor
Department of Communication Sciences and Disorders (CSD)
Erin O'Bryan, PhD, CCC-SLP, is an Assistant Professor in the Department of Communication Sciences and Disorders (CSD) at Wichita State University. Dr. O'Bryan is a licensed and certified Speech-Language Pathologist. She teaches graduate courses in Aphasia, Dysphagia, and Voice Disorders and an undergraduate course in Anatomy and Physiology of Speech and Hearing Mechanisms. Dr. O'Bryan's research interests include aphasia treatment, sentence comprehension and production, and computer-based therapy applications.
Dr. Huabo Lu
Assistant Teaching Professor
Department of Electrical Engineering and Computer Science
Huabo Lu, PhD, is an Assistant Teaching Professor in the Department of Electrical Engineering and Computer Science. Dr. Lu teaches Object-Oriented Programming class and Data Structures class. His research interests are Anonymous Communication Networking and Data Anonymization.
Project Abstract:
The purpose of the proposed project is to begin a collaboration between the Department of Communication Sciences and Disorders (CSD) and the Department of Electrical Engineering and Computer Science (EECS) in order to develop a computerized therapy tool for people with aphasia, an acquired language disorder resulting from stroke or brain injury. The goals of the project are as follows: 1) to conduct an aphasia treatment efficacy study using a computerized sentence building task based on the results of last year's successful pilot study, 2) to process and analyze the large amount of accuracy and reaction time data generated by the computerized sentence building program, requiring collaboration with computer programmers from EECS, and 3) to begin planning of an Android app that would allow people with aphasia to use and customize the computerized therapy tool at home. The project will fund research positions for one undergraduate computer science student and one graduate student in the clinical speech language pathology Master's program.
Li Yao, MD, Ph.D. & Bin Li, Ph.D. - "Soy Protein-Based Composite Hydrogel for Neural Regeneration"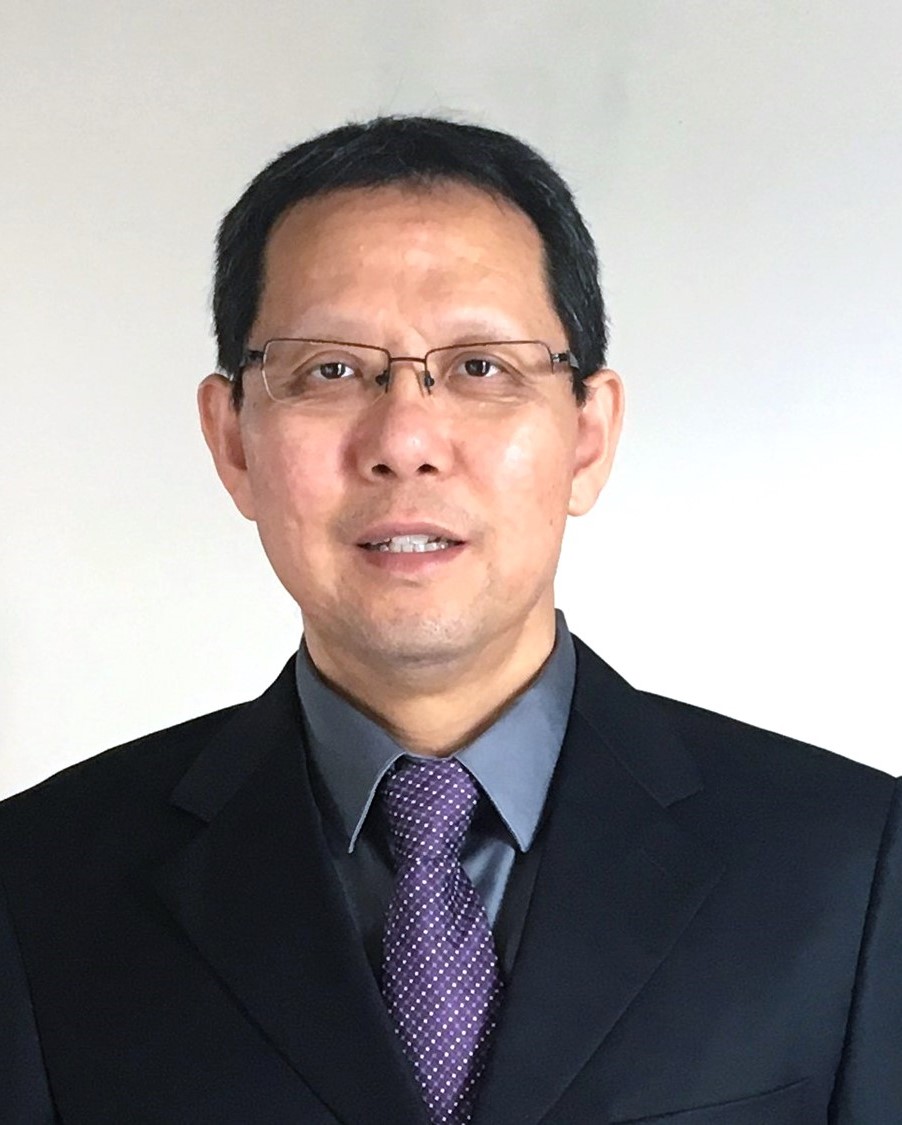 Dr. Li Yao
Associate Professor
Department of Biological Sciences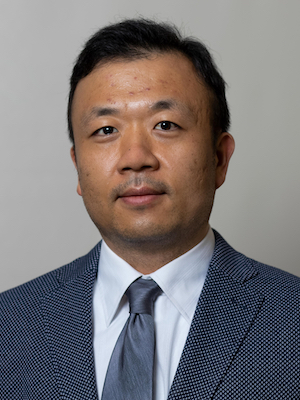 Dr. Bin Li
Associate Professor
Department of Mechanical Engineering
Project Abstract:
Nerve injury affects millions of people worldwide annually. Biomaterials has been investigated to fabricate scaffolds that can bridge the nerve gap and conduct nerve re-growth. However, these studies have shown limited success. It is necessary to optimize the chemical component of the bioscaffolds to improve the therapeutic effect. The hydrogel shows similar mechanical properties of hydrogels to neural tissues. When grafted to the neural lesion, little mechanical stress is generated to the surrounding tissues. Collagen hydrogel that mimics the native nerve microenvironment can conduct axonal growth. The effective modulation of immunological response in the injured nerve will improve the neural regeneration process. Soybean protein has been studied to generate biomaterials for tissue repair and drug delivery. It was shown that the soybean protein can control immunological reaction of animal tissue because it decreases the proinflammatory cytokine production of mononuclear cells in animal peripheral blood. Meanwhile, soy protein has tunable structures and desirable mechanical properties depending on the processing treatment and it can be fabricated into a variety of biomaterial structures, including hydrogels and thin films. The objective of the proposed research is to create soy protein-collagen composite hydrogel that will be used to repair injured nerve. The soy protein isolate component will help to control the immunological response in the nerve regeneration process and enhance the mechanical properties and stability of the resulting hydrogel structures. The soy protein-collagen hydrogel will create a permissive environment to conduct nerve growth.