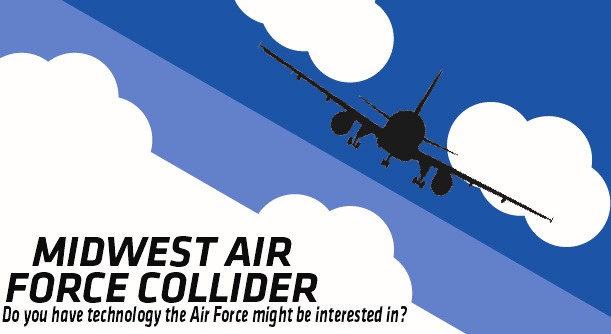 This virtual Collider event brings the United States Air Force and the small business community together to connect and collaborate. This enables the opportunity for small business innovation to quickly deliver advanced technologies to the Air Force.
Apply to Pitch your technology to the United States Air Force Representations in May 2022. APPLICATION DEADLINE IS MARCH 29TH.
Once you submit application, you cannot log back in to edit. Use the application review so that you are ready with the information you need.
Application questions for review prior to submitting