HealthQuest Overview
Healthy habits can earn big bucks!
HealthQuest by Marathon is a program that rewards State of Kansas Employee Health Plan (SEHP) participants for completing activities that promote physical, mental, and emotional wellness. HealthQuest provides two incentive programs, which may vary depending on the SEHP plan in which you are enrolled.
Many of the activities available for incentive program participation are simple: get an annual Well Man or Well Woman exam, go for an annual eye exam, go to the dentist twice per year! In addition, guided online workshops, real-life wellness challenges, and simple webinars are just a few ways to earn points and support healthy lifelong habits!
What are the incentives?
Premium Discount
All employees enrolled in any SEHP medical insurance (Plans A, J, C, or N) can earn a $20 per paycheck discount at 40 credits. This discount will go into effect for the rest of the current year, and will remain in effect for the entirety of the following plan year.
HSA/HRA Rewards Dollars
In addition to the Premium Discount, employees enrolled in SEHP medical insurance Plans J, C, or N will earn $10 deposited into their HSA or HRA for each credit earned, up to $500 per year.
Plan J participants will receive these rewards dollars in their Health Reimbursement Account. These are the only deposits to this account, and the funds must be used by December 31 each year, or else be forfeited.
Plan C and N participants will have the option to elect a Health Reimbursement Account (HRA) or a Health Savings Account (HSA). Either account will hold both the rewards dollars for HealthQuest and the quarterly employer contributions. The HSA will also hold employee contributions, and the balance will roll over at the end of each year.
For more information on the difference between plan types, account types, and eligibility requirements for an HSA, please visit our State Employee Health Plan pages.
Who to Contact
HealthQuest
SEHPHealthQuest@ks.gov
785-783-4080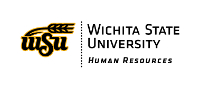 SME: SDM/KH
Revised: 01/09/2023 SDM