Upcoming Events
There are many ways to earn points toward your Premium Discount or HSA/HRA Contributions! Some require a visit with a medical provider, some require an hour of your attention for a pre-planned webinar, and yet others require your attention when it is convenient to you. Please see the schedules below to find your next opportunity to start earning HealthQuest points and building healthy habits!
Health Assessment Questionnaire
Other Opportunities and Events
---
Health Assessment Questionnaire
The Health Assessment Questionnaire should be your first stop after gaining access to the HealthQuest portal. This assessment takes less than 15 minutes, and provides a baseline estimate of your wellness risk factors in a variety of areas. The results of this assessment can be useful in identifying your personal wellness goals and determining which wellness activities will have the greatest benefit in helping you to reach those goals. In addition, you will earn 10 points upon completion of the questionnaire.
Note: Effective as of 2019, the Health Assessment Questionnaire is no longer a requirement for participation in the premium discount or HSA/HRA rewards dollars incentive programs.
Preventative Wellness
HealthQuest and the State Employee Health Plan (SEHP) reward those who make their personal wellness a priority. There are many healthy behaviors encouraged by medical professionals to promote overall wellness. Attending regularly scheduled check-ups is one of the most common ways to maintain overall wellness over a lifetime, and can help catch potential health problems so that they can be corrected and maintained early on. You can earn points by attending the appointments you would anyway, and make your health and wellness a priority!
Annual Well-Woman or Well-Man exam - 5 points
Semi-annual dental exam and cleaning - 6 points (3 per visit)
Annual eye exam - 3 points
Mammogram - 5 points
Colonoscopy - 5 points
Flu Vaccine - 3 points
Covid-19 Vaccine - 3 points (must report via your HealthQuest Portal)
Employees must use SEHP medical, dental, and vision coverage and do not need to provide proof of these appointments. These points will be logged in your HealthQuest portal automatically as the insurance claim is processed, typically within 7-10 business days of the appointment.
Attend In-Person Events
On-Campus Biometric Screenings
On-campus biometric screenings are a popular way to easily earn points without having to leave campus. A few simple tests are run in-person, and results are available when you leave. Each attendee earns 5 points just for attending. When you meet the ideal ranges for Blood Pressure, Blood Cholesteral, and Blood Glucose you earn 6 points for each category. That's a maximum possible 23 points from one event!
Appointments must be scheduled in advance, and the available times fill up quickly! Log in to the HealthQuest portal to secure your appointment today! Click on "Biometric Screenings" from the top row of images, then click the Calendar icon to launch the scheduling site.
Hint: If a member doesn't meet the ideal range for one or more of the measurement categories, specific online Learning Modules can be taken after the screening date to earn the point values instead. Additionally, moving from High to Moderate risk categories from one program year to the next will earn the points, even if the values measured are not within the ideal range.
| | |
| --- | --- |
| Date | Location |
| Tuesday, Jan 18, 2022 | RSC 261 Olive |
| Tuesday, Feb 15, 2022 | RSC 261 Olive |
| Monday, March 7, 2022 | RSC 265 Lucas |
| Tuesday, Apr 12, 2022 | RSC 266 Pike |
| Tuesday, May 17, 2022 | RSC 266 Pike |
| Wednesday, Aug 10, 2022 | RSC 266 Pike |
| Tuesday, Sep 6, 2022 | RSC 266 Pike |
| Tuesday, Oct 18, 2022 | RSC 266 Pike |
| Tuesday, Oct 25, 2022 | RSC 266 Pike |
Online Wellness Activities
Program Overview Video and Quiz
Upon logging into the HealthQuest portal, members can earn 3 points by watching a short program overview video and taking a brief quiz. In addition to earning points right away, this video introduces new users to various wellness activities and navigation of the portal.
EAP Webinars
As part of the Employee Assistance Program (EAP), monthly webinars are available for HealthQuest credits. This webinar series delves into personal wellness topics far deeper than nutrition or exercise, touching on subjects such as self-motivation and goal-setting techniques. Resources are made available for attendees to access after the webinar airs, allowing for continued application of the principles taught in each event. These webinars are offered at set times, and members must register before attending. There are also EAP On-Demand Trainings available that you can access through your HealthQuest Portal. Members receive 1 point for each webinar they attend or on-demand training completed (max 1 point per day), up to a maximum of 10 points per program year.
For a list of topics and registration links, please visit the the SEHP EAP Webinar page.
Hint: Members can register in advance for any or all EAP webinars. Upon registration, there is an option to download an Outlook or IOS event, which will create a reminder in your calendar.
Wellness Challenges
HealthQuest Wellness Challenges are a combination of online tracking and real-life wellness practices. Topics are typically aimed at building a specific healthy habit, such as drinking more water or eating more fruits & veggies. Each challenge can be accessed through the HealthQuest portal or the HealthyNow app during the timeframe specified. Credits will be awarded on the portal automatically upon completion of each challenge. Each challenge value is the number of weeks (i.e., 2 week challenge = 2 points), up to a maximum of 30 points per program year.
Participation in the challenges requires registration. To register, log into the HealthQuest portal the week prior to the start of each challenge.
Hint: Participation for a certain number of days each week is required to earn credits (typically 5 of 7 days). Information can be retroactively logged, but not logged for the future.
| | | |
| --- | --- | --- |
| 2022 Challenge Dates | Registration | Challenge Title |
| May 1, 2022 - June 4, 2022 | April 27, 2022 - May 6, 2022 | Hydration Challenge |
| May 16, 2022 - June 10, 2022 | Register by May 20, 2022 | Mind Body Challenge |
*2022 Wellness Challenge Dates will be updated/added as SEHP makes them available.
Learning Modules
Learning Modules (formerly called Wellness Workshops) are self-guided programs targeted at specific wellness goals or chronic conditions. Most modules span multiple weeks, with readings and videos available for 7 days before the next week's become available. Each week must be completed before the following week's information becomes available. Members earn 1 point for each successfully completed module, up to a maximum of 12 points per program year. Additionally, there is a KPERS Financial Learning modules worth 10 points per program year.
For member who attends a Biometric Screening but have one or more measurement values that do not qualify for points with base value or risk category improvement, the following Learning Modules can be completed instead:
Blood Pressure: Controlling Blood Pressure Learning Module
Glucose: Managing Your Blood Sugar Learning Module
Cholesterol: Preventing High Cholesterol Learning Module
Hint: Most Learning Modules require only a few minutes of activity per week, and many can be taken simultaneously.
Other Opportunities and Events
Health Coaching
Each appointment with a Health Coach earns 1 point for each 30 minute session. There is no limit to how frequently members can communicate with Health Coaches, but points are limited to a maximum of 15 points per program year . Coaches work with members on different wellness goals and chronic conditions, including, but not limited to, high blood pressure, depression, anxiety, and weight management.
Health Coaching is available in several formats:
Health Coaching appointments are available on-campus on the same day as Biometric Screenings, and are a great way to get immediate feedback on screening results! (On-campus appointments may be unavailable due to COVID-19.)
Health Coaches are available by phone at

1-888-275-1205 option 3. Once a Health Coach has been assigned, members can arrange phone call/virtual coaching sessions by appointment. You may also schedule appointments online through your HealthQuest portal.
Wondr Health (formerly known as Naturally Slim) Weight Management Program
Wondr Health is a free, ten-week, online weight management program for which members can earn 10 points per program year.
The program is offered quarterly, and members who are interested must apply in advance. Due to limited space in each class, applicants are notified by email if they are selected for the program session. All ten weeks of the program must be completed for members to qualify for points. Due to the limited spots available each session, members are asked to apply only if they are willing to commit to the full ten week program.
| | | |
| --- | --- | --- |
| 2022 Session | Registration | Session Kick-Off |
| Session 1 | January 10, 2022 - January 23, 2022 | February 7, 2022 |
| Session 2 | March 21, 2022 - April 3, 2022 | April 8, 2022 |
| Session 3 | May 23, 2022 - June 5, 2022 | June 20, 2022 |
| Session 4 | July 18, 2022 - July 31, 2022 | August 15, 2022 |
For more information, visit the Wondr Health website for SEHP members.
2022 Credit Deadlines
Premium Discount Incentive
All SEHP members covered as Member Only or Member + Child(ren) have until December 31, 2022 to earn a total of 40 points and qualify for the premium discount of $480 for the 2023 plan year.
All SEHP members covered as Member + Spouse or Member + Family have until December 31, 2022 for both the member and their spouse to earn a total of 40 points each and qualify for the full premium discount of $480 for the 2023 plan year. If either the member or the spouse earns 40 points, but not both, the premium discount will be $240 for the 2023 plan year.
If earning the discount for the first time in 2022, the discount will be effective 4-6 weeks after the 40th point is logged in the HealthQuest portal. A refund will be issued on the first effective payroll for any undiscounted premiums paid after the discount was effective.
HSA/HRA Funds Incentive
SEHP members enrolled in Plans C, N, and J have until November 18, 2022 to earn credits that will receive HSA/HRA funds. Credits must be posted by this date to earn contributions.
Members covered as Member Only or Member + Child(ren) may earn up to $500 in contributions to their Health Savings or Health Reimbursement Account.
Members covered as Member + Spouse or Member + Family may earn up to $1000 in contributions to their Health Savings or Health Reimbursement Account. Both the member and their spouse are limited to a total of $500 each, but both or either individual can participate.
Who to Contact
HR Total Rewards Team
totalrewards@wichita.edu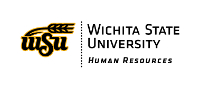 SME: CT Revised: 01/06/2022 CT