Guardian Mobile Safety App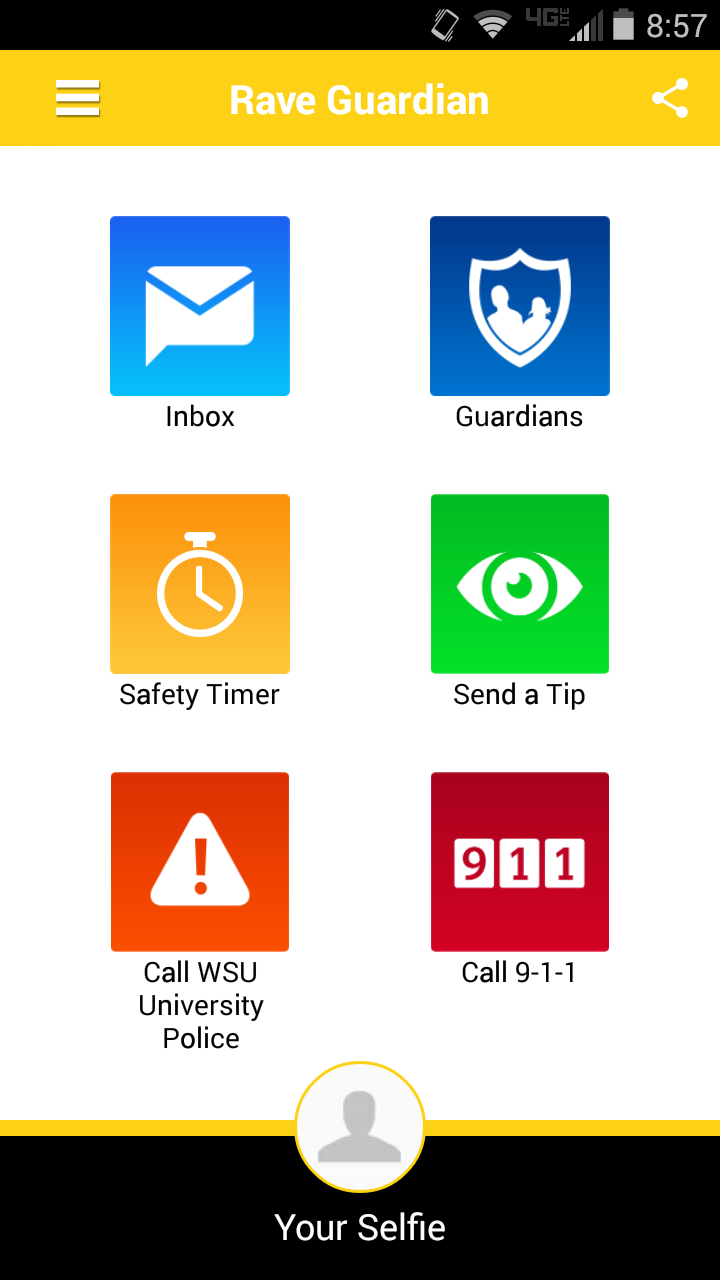 As part of Wichita State University's ongoing commitment to campus safety, the university is proud to announce the launch of Rave Guardian, a free mobile app for Android and Apple smartphones that turns any smartphone into a personal safety device. By downloading this free safety app, students, faculty and staff can enhance their personal safety both on and off campus.
Guardians:
With Guardian, users can create a profile of information about themselves, and invite family and friends to their safety network. When needed, the user can request one or more of their guardians to virtually walk with them on or off campus. It's like having an emergency blue light system and a trusted friend with you at all times.
Send a Tip:
Send a tip to WSU's University Police Department to report information.
Integration with ShockerAlert System:
Alerts sent via the ShockerAlert system will be sent to users who download Rave Guardian and set up a profile with their @shockers.wichita.edu or @wichita.edu email address. Alerts can be viewed in the Guardian Inbox.
Install the Rave Guardian Mobile App
To install Rave Guardian, visit Apple or Google Play store and search for Rave Guardian.
Download and install Rave Guardian on your mobile device.
Ensure location and notifications are enabled.
Follow registration procedure by providing:

Mobile device number
WSU issued email address (@shockers.wichita.edu; @wichita.edu)

This is necessary to install the WSU specific version of the app.

Set up your Smart911 account. Your Smart911 account allows you to communicate additional information to a 911 operator during an emergency (health, special needs, family contacts, etc.)
Sign in and read about the Rave Guardian app features.
Set up personal guardians using the Guardians button.
Note: Guardians do not need to be affiliated with WSU to become your virtual guardian.
Check out the frequently asked questions for the Guardian Mobile Safety App.