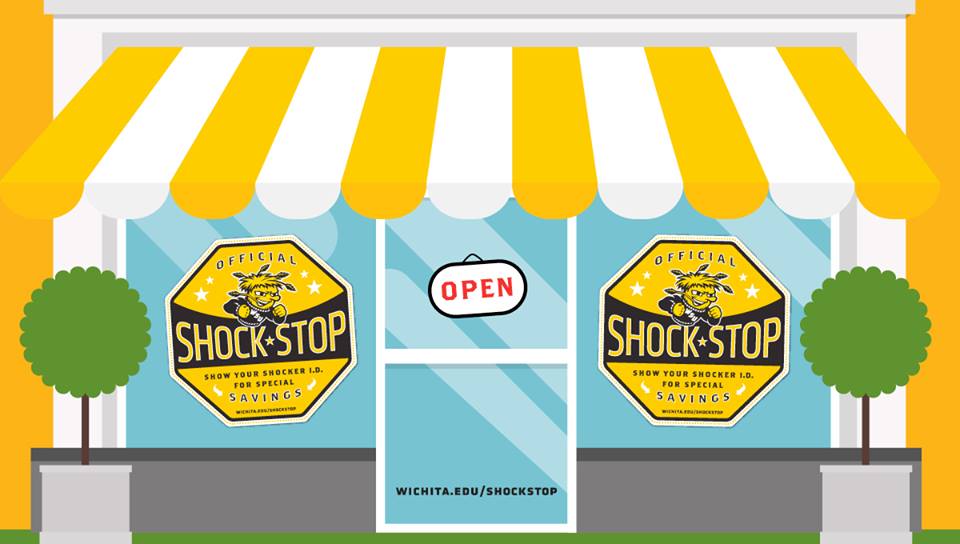 Discounts on food and services all over town
Wichita State University has teamed with local businesses to form Shock Stop, a university discount program. Students, faculty, staff and innovation partners with a valid Shocker ID can receive a minimum 10 percent discount at participating merchants.
Participating merchants will display the Shock Stop window cling at their storefront. To receive the discount, simply present your Shocker ID at the time of purchase.