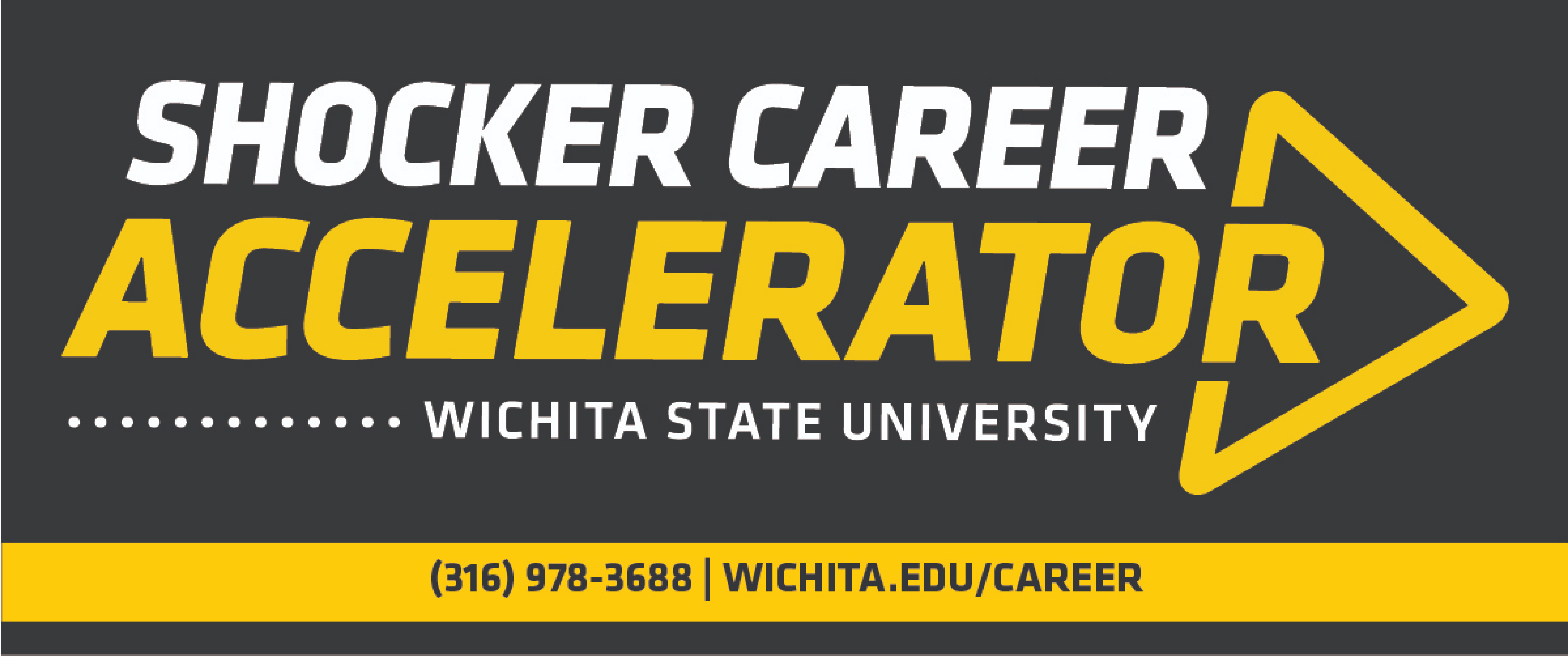 As fall 2022 kicks off we wanted to remind you of some of our key services.

Mark Bengtson, Mariem Berrada are the primary contacts for students seeking employment in co-op, internship, and applied learning opportunities. They also oversee enrollment in co-ops and internships and can field questions regarding student learning objectives and final projects for enrolled co-op and internship students.
Jill Pletcher and Maggie Slack can help your students with all things related to career development like resume reviews, mock interviews, job search techniques, career inventory & assessment, and more.
Jill Pletcher is the career counselor liaison to business and health professions students. Contact Jill at jill.pletcher@wichita.edu
(316) 978-6830.

Maggie Slack

is the career counselor liaison to fine arts and liberal arts & sciences students. Contact Maggie at maggie.slack@wichita.edu,
(316) 978-6576.
The Shocker Career Accelerator offers a wide variety of services and programs focused on student success beyond the classroom. Additionally, the Shocker Career Accelerator serves employers by connecting them with a deep pool of Shocker talent. We are located in John Bardo Center suite 162.

For general questions, see our website at wichita.edu/career, email SCA@wichita.edu or call (316) 978-3688.

In shocker spirit,

Brian Austin
Director, Applied & Experiential Learning
brian.austin@wichita.edu
(316) 978-6983

Sara Muzzy
Director, Career Development Center
sara.muzzy@wichita.edu
(316) 978-6986
---
The Shocker Career Accelerator in John Bardo Center, Suite 162 is open for in-person and virtual appointments Monday - Friday from 8 a.m. - 5 p.m.

Contact us at (316) 978-3688 or SCA@wichita.edu.