WSU is a trusted partner with some of the world's leading companies and, as a result, offers unmatched student applied learning and career gateway experiences. In FY19, the university exceeded $100 million in annual R&D support. On-campus research partners include Airbus, NetApp, Deloitte, Dassault Systemes, Textron and Spirit AeroSystems. All have come to WSU because of its applied learning and research commitment.
Existing Facilities and Amenities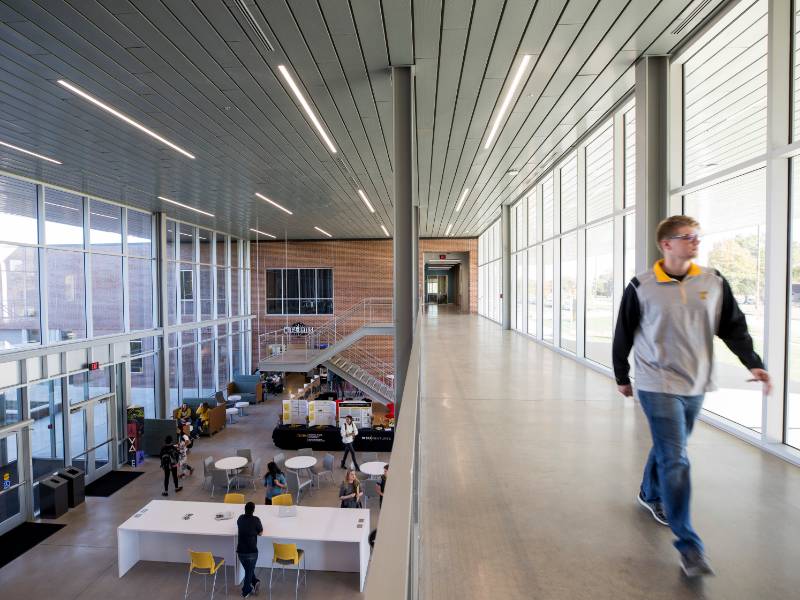 John Bardo Center
Opened in 2017
Home to College of Engineering student labs
National Institute for Aviation Research industry labs
GoCreate
Dassault Systemes 3D Experience Center
Hexagon Manufacturing Intelligence
Navatek LLC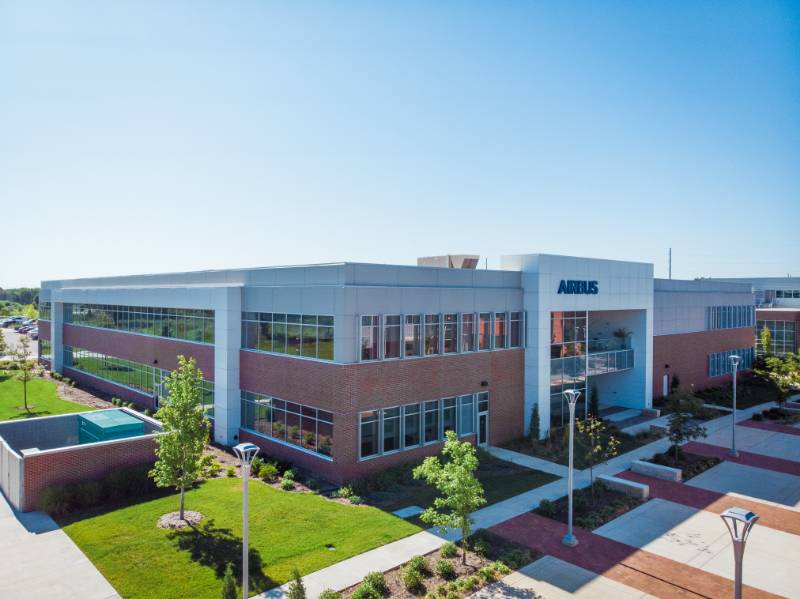 Airbus Americas Engineering
Opened in 2017 as first partnership building
Engages in aerostructures desgin and analysis of aircraft primary structure for all major Airbus products
Provides opportunities for Applied Learning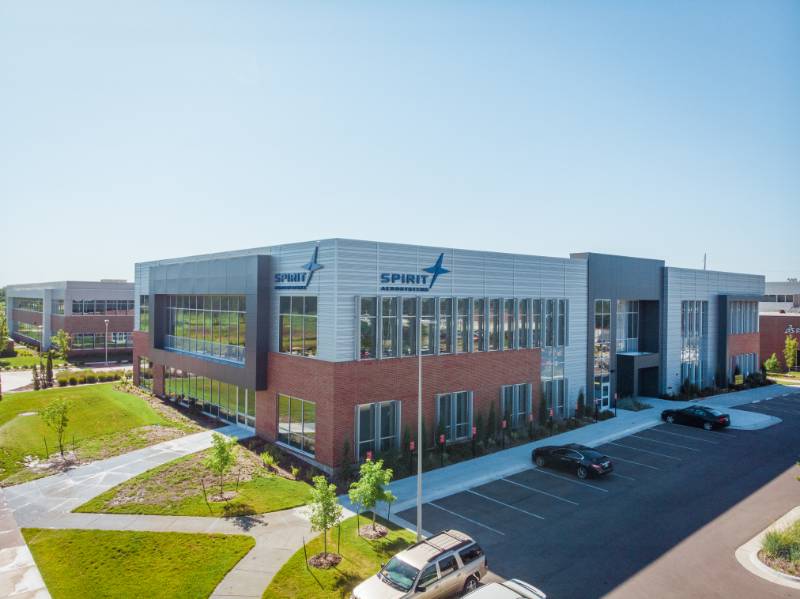 Partnership 2 (P2)
Spirit Aerosystems
FirePoint Innovations
College of Engineering Administration
Engineering Student Success
NIAR Advanced Research Lab
Machine Learning/Digital Twin Labs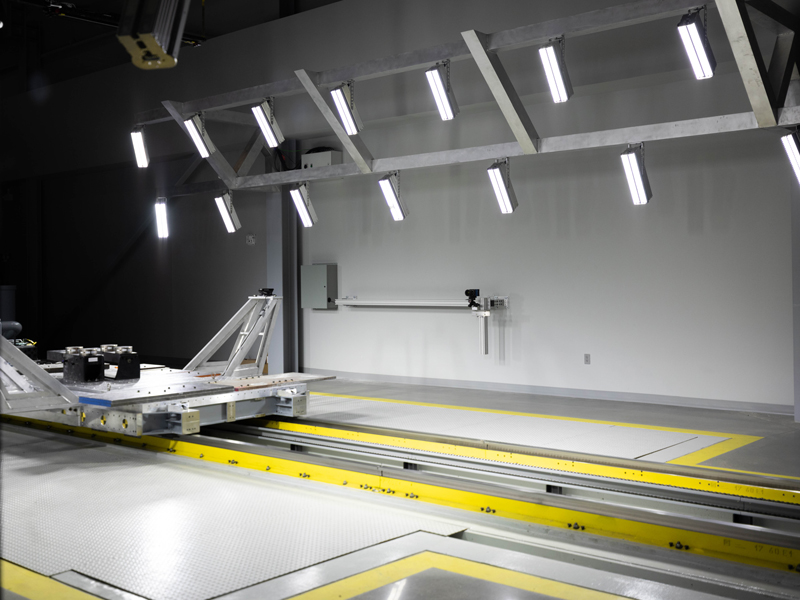 Jerry Moran Center (AVET)
Opened in 2020
Contains Advanced Virtual Engineering and Testing Lab (AVET)
World-renowned Virtual Engineering Lab
Instron Hydropuls CSAadvanced sled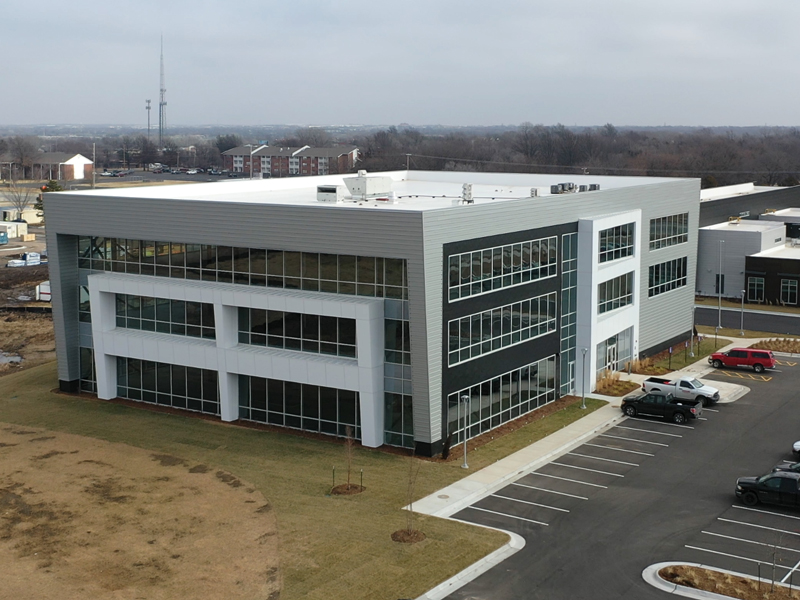 Partnership 3 (P3)
Opened in 2020.
Contains temporary offices for NetApp, which is building a headquarters facility on the Innovation Campus.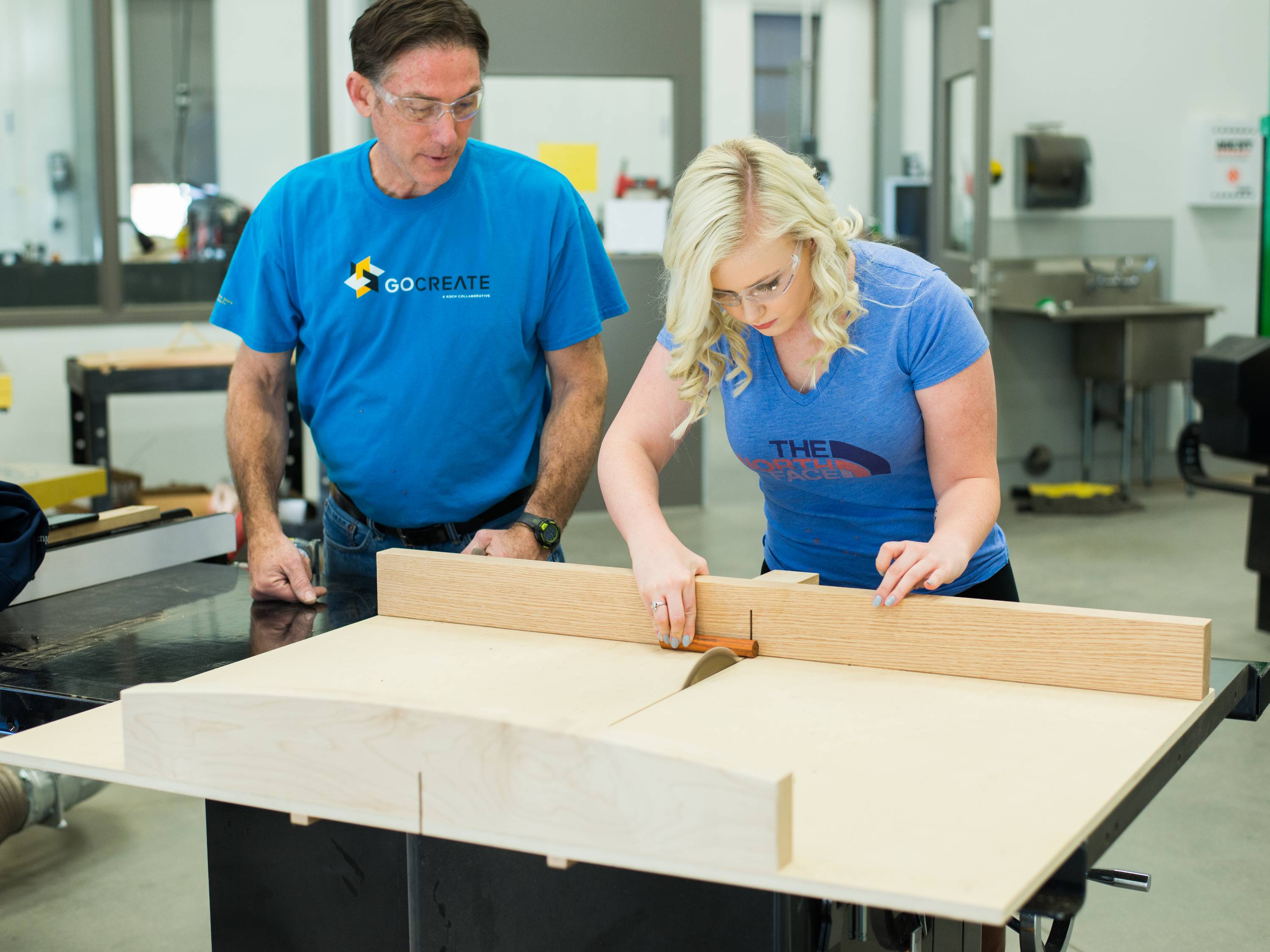 GoCreate
Combines the resources of a manufacturing plant, design studio and garage workshop
Open to the public
Monthly memberships, with assistance available to students, veterans and others with financial need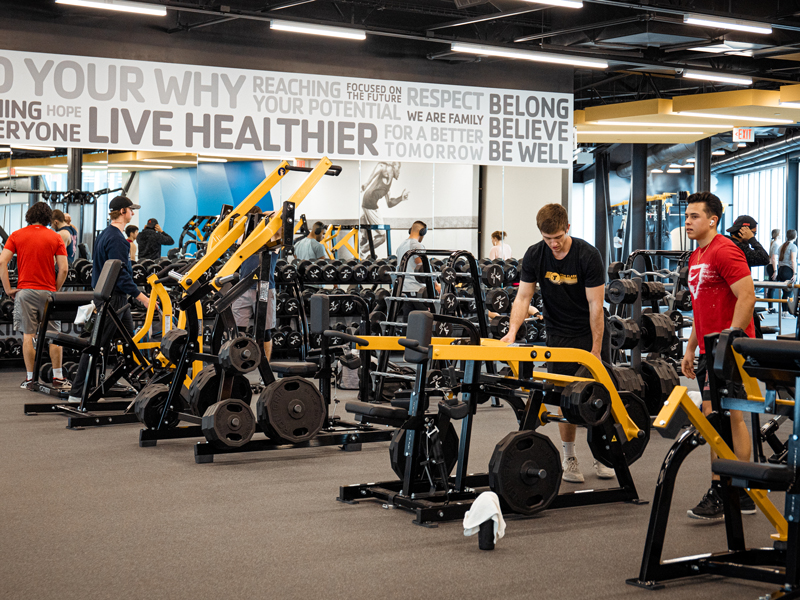 Steve Clark YMCA and Student Wellness Center
Opened in 2020
Building also houses Wesley Healthcare Urgent Care Center
Cardio and Weight Equipment
Basketball and Volleyball Courts
Indoor, Elevated, Three-Lane Track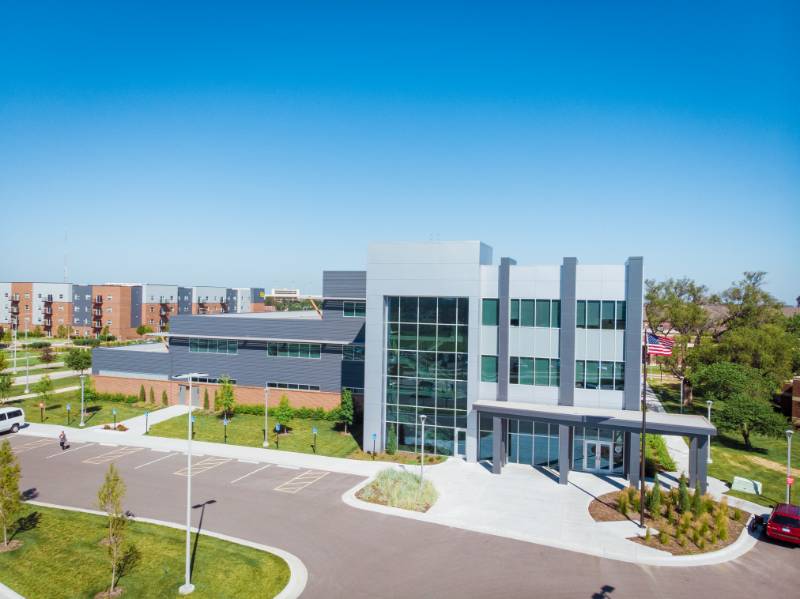 Sedgwick County Law Enforcement Training Center
Opened in 2018; features training space and classrooms for area law enforcement and WSU's School of Criminal Justice
Increases recruits for the criminal justice program and for law enforcement hiring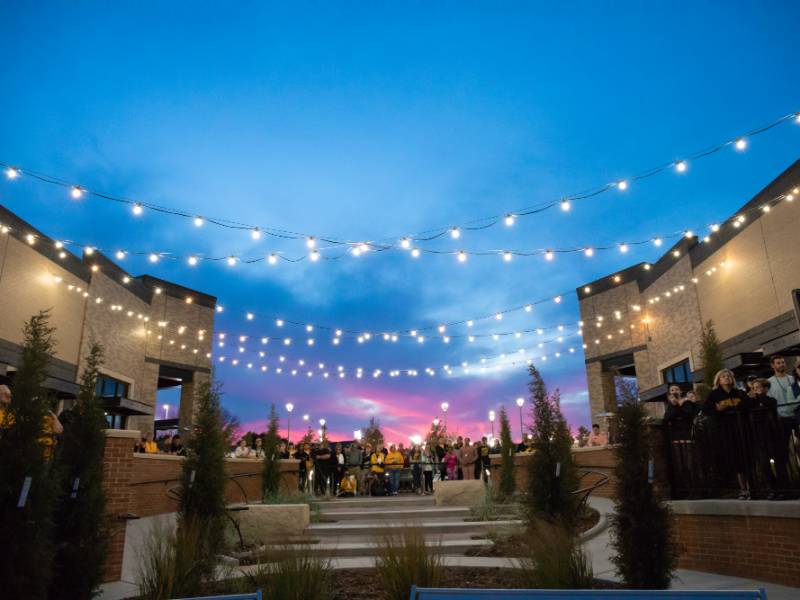 Braeburn Square
Mixed-use development with dining, retail and lodging
Starbucks
Shocker Store
Meritrust Credit Union
Fuzzy's Taco Shop
Journey East Asian Grill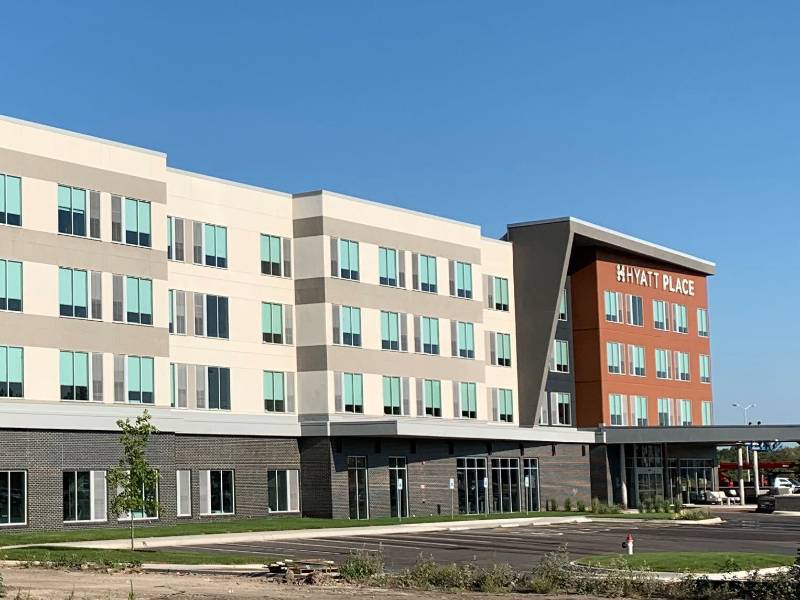 Hyatt Place Hotel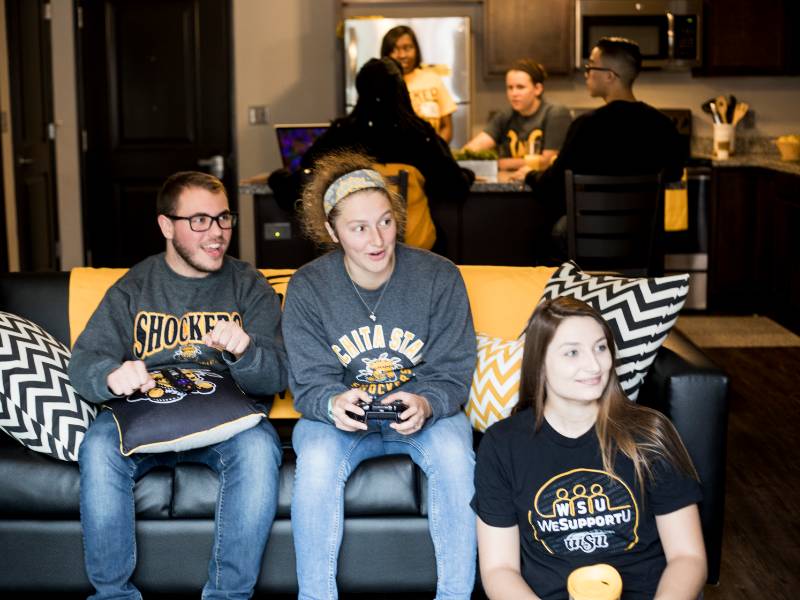 The Flats at WSU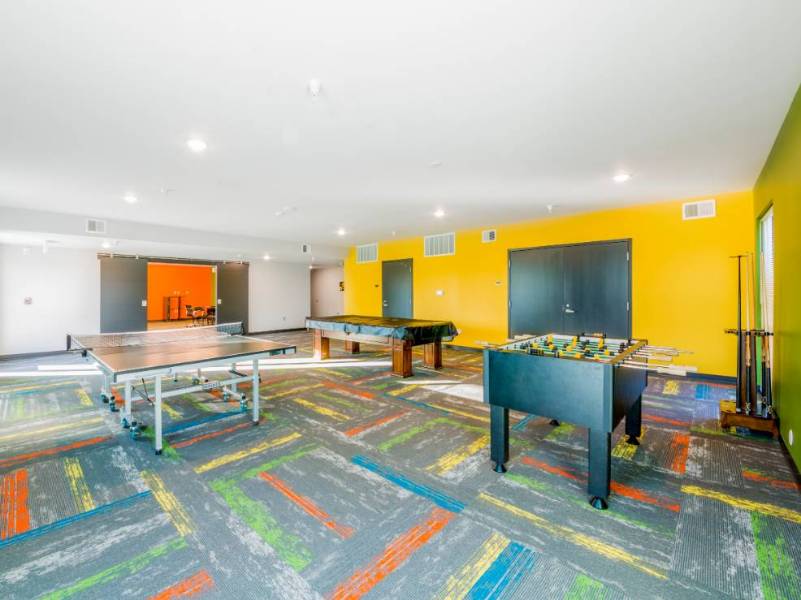 The Suites at WSU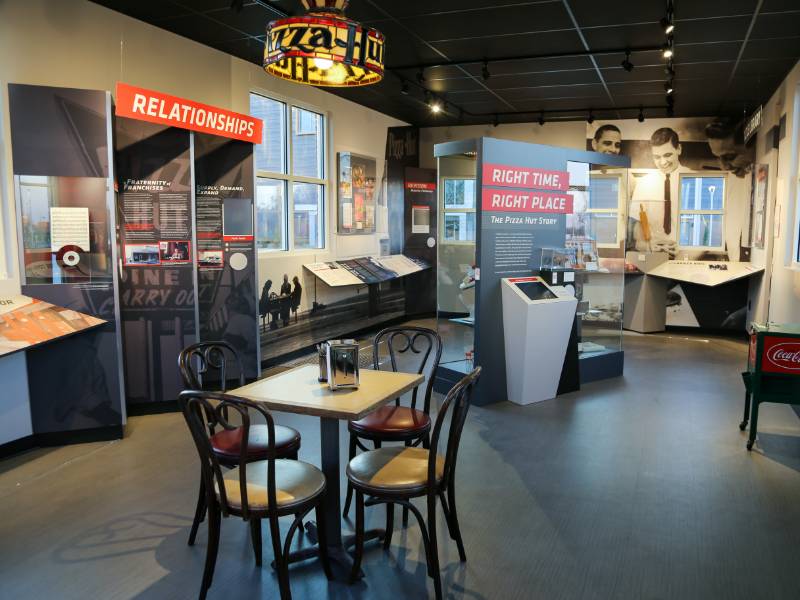 Pizza Hut Museum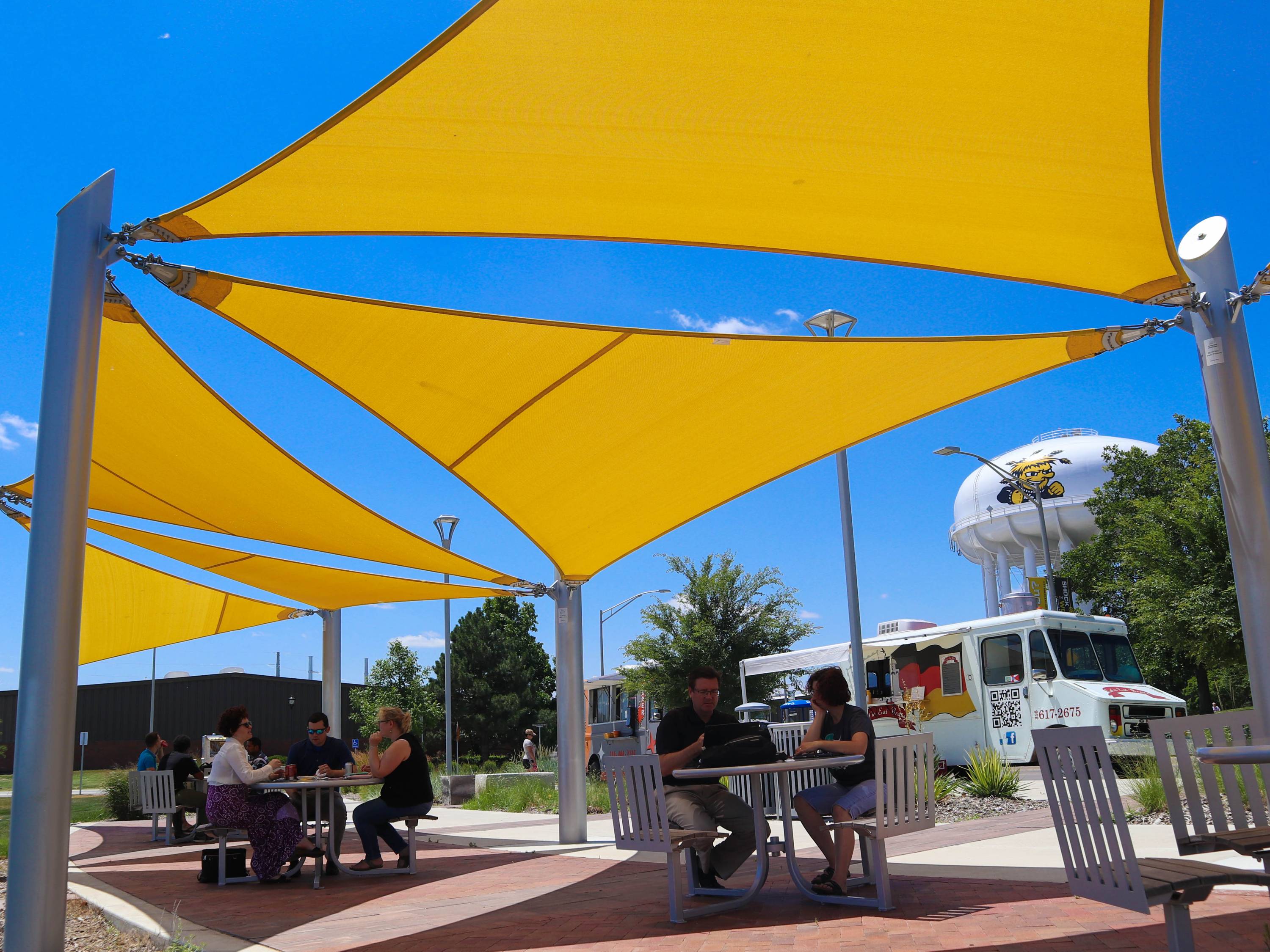 Food Truck Plaza