FEATURED STORIES
Join Dr. Muma for donuts on March 5
Employee Appreciation Day is right around the corner on Friday, March 5. To start the day off, President Muma and other university leaders will be at the Rhatigan Student Center with donuts between 8 and 9 a.m. for those who are able to swing by.
Employee appreciation tips for supervisors
We know leaders are probably looking for ways to show appreciation for faculty and staff on tighter budgets and modified for the remote work environment. While the usual catered lunch or in-person recognitions may not be in the plan (or in the budget) this year, it's still important for leaders to show their employees that they are valued both as people and for the work they contribute to the University.
Below are a few no-cost, creative ways to celebrate Employee Appreciation Day modified for your remote workforce.
Host a virtual Employee Appreciation Day for your remote team. Choose a fun theme, ask everyone to dress up (optional) and find virtual backgrounds that go along with your theme. You can ask your leader (next up the chain) to share an encouraging message or to facilitate a fun game for employees.
Write a handwritten note to your staff and personalize it with recognizing something they have done that has made a positive impact on your team.
Have a drawing to give away prizes during a Zoom call. Prizes can be university swag already on hand, and you can use wheelofnames.com to pick winners.
Create a Kudo Board to celebrate employees with an online group card filled with messages, GIFs, photos and videos.
Share praise received from customers. This shows employees that their work matters and may give them a needed boost.
Create a Hall of Fame where leaders can recognize someone in their division or college who made an extraordinary contribution to the institution's ability to manage during the pandemic.
---
Big Ten schools are falling behind when it comes to academic research. The winner? Wichita State
A recent article in the Milwaukee Journal Sentinel highlights what those in Shocker Nation have known for a long time: Wichita State University is one of the country's leaders in academic research and technology transfer.
The article explains that much of the Midwest region is "losing the economic battle because [they] are not able to quickly convert technology insights discovered in academic research centers into local growth businesses — a process that, done correctly, raises the standard of living and promotes economic prosperity."
Enter Wichita State, one of the fastest-growing research institutions in the United States, with more than 60% of our research funding comes from almost 300 corporate customers of the National Institute for Aviation Research.
"You have to be set up to serve industry in order to be successful," says Tracee Friess, NIAR'S communications director. "They're coming to us to solve a problem or develop a system to help them grow their business."
"Wichita State University is committed to three things as Kansas' only urban public serving research university – providing an affordable education, helping businesses with a talent pipeline, and as the article states, increasing the economic prosperity of our community," says Interim President Rick Muma.
Read the full article. (A subscription may be required.)
---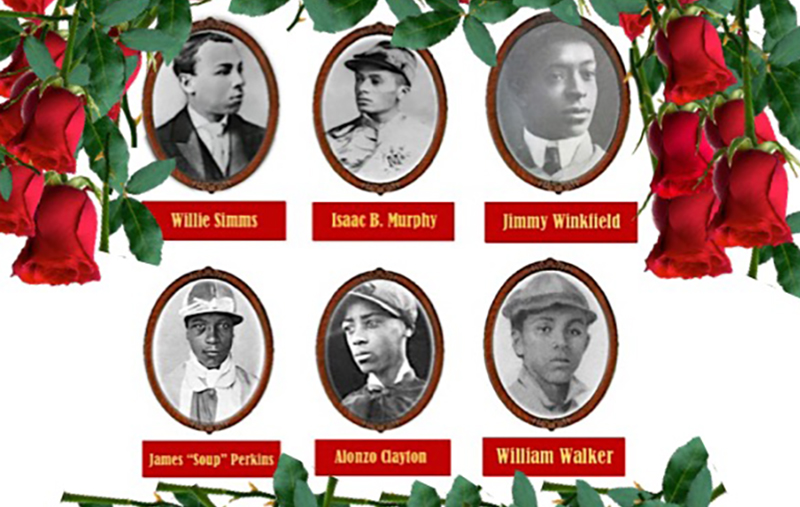 A lesson in Black history: Unknown horsemen, unknown heroes
For over 145 years and counting, socialites from across globe travel to Churchill Downs to experience one of the nation's premier annual social events: The Kentucky Derby. From the original racially charged lyrics of its opening song proclaiming that "the darkies are gay" to its racist founder, there is nothing on the surface about the Kentucky Derby that speaks to Black History.
Standing outside the venue is a statue of the 1875 inaugural event's winning horse Aristides, yet no statue exists to pay homage to its Black rider, Oliver Lewis. In fact, 13 of the 15 jockeys in the first Kentucky Derby were Black. Deeper still, 15 of the first 25 winning jockeys were African American riders: Oliver Lewis, 1875; Babe Henderson, 1885; James Perkins, 1895; Billy Walker, 1877; Isaac Lewis, 1887; Willie Simms, 1896; George Lewis, 1880; Isaac Murphy, 1890; Willie Simms, 1898; Babe Hurd, 1882; Isaac Murphy ,1891; Jimmie Winkfield, 1901; Isaac Murphy, 1884; Alonzo Clayton, 1892; and Jimmie Winkfield, 1902.
Read more
Black riders, trainers, horse handlers, and bulgers laid the foundation for the sport, and this epic event that embodies it. However, these pioneers are virtually unknown despite their remarkable contributions. Therefore, let us never forget that on opening day, 19-year-old Oliver Lewis along with trainer and former enslaved person Ansel Williamson won the inaugural race and set a new world record. Additionally, there are several others who are worthy of mention yet are overlooked.
In 1955, Isaac Murphy became the first Black jockey inducted to the sports hall of fame after winning the Derby three times on three different horses six decades prior, followed by Simms, Winkfield, Shelby Barnes, and Anthony Hamilton several decades after that. However, not one single Black trainer has ever been inducted into the hall of fame.
Today, many of the sport's early legends, the unknown Black jockeys, are buried with unmarked graves at Lexington Kentucky's neglected burial ground, African Cemetery #2.
HR, BENEFITS AND TRAINING
Revisions to Remote Work Guidance and Review Process are now available
Notice of Revised Remote Work Guidance and Review Procedures – February 12, 2021
On Jan. 15, 2021, President Rick Muma announced new guidance and review procedures for remote work. After listening to questions and comments received about the guidance and review procedures, revisions have been made. The revised guidance and Employee Remote Work Request Form can be found on the HR web page Remote Work Guidance.
Read more about the revisions
Although remote work raises unique legal and administrative issues and must be reviewed and approved before remote work begins, HR and Legal colleagues have worked diligently to ensure only those remote work situations with the most risk require review/approval beyond the direct supervisor.
The Employee Remote Work Request Form is not required if Regular Remote Work is performed at an Alternate Work Location within the state of Kansas and in the case of an Employee on H1B/VISA, at the location contained on the VISA application. An optional form has been developed for use by leaders if they find it helpful to memorialize discussions with an employee regarding an approved remote work arrangement in which a review beyond the direct supervisor is not required.
The Employee Remote Work Request Form is intended to gather information needed for each of the three above situations so a review may be conducted and little, if any, additional information may be needed from the Employee. For ease of location and use, there is one form but only the sections that are pertinent to the individual request need be completed (i.e. if remote work is not being performed internationally, the international questions do not need to be answered).
All employees who are required to complete the Employee Remote Work Request Form and have not previously submitted the Form should complete and submit this revised Form no later than February 26, 2021. All previously submitted forms are valid and there is no need to complete the revised form.
We appreciate your feedback and patience as we work through the implementation of this Remote Work Guidance and Review process to ensure we have a process that works both in the immediate term as well as into the future. We know remote work will continue to be an important option for some employees to enhance work/life balance, job satisfaction and being an inclusive work environment.
---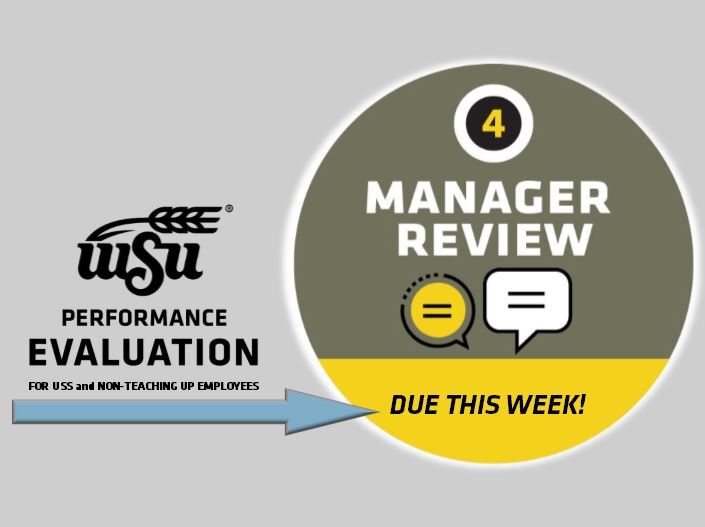 myPerformance manager review due this week
Managers of USS and Non-Teaching UP Employees should submit reviews and ratings for their direct reports for the 2020-2021 annual evaluations in myPerformance. This step is due by 11:59 PM on Sunday, Feb. 28. Managers should log in to myPerformance in myWSU to rate their direct reports and submit comments to justify the ratings.
Note: The Planning step for 2021-2022 annual evaluations in myPerformance will also be available on Feb. 1. This will allow managers to potentially meet with their direct reports for the current end-of-review as well as the next cycle's planning meeting at the same time, if desired.
For more information (including quick reference guides and other assistance) go to www.wichita.edu/myPerformance.
NEWS
Trade food, supplies to pay off parking fines
It's time for Food for Fines! Donate food or supplies to the Shocker Support Locker March 2-4 to help pay off any outstanding parking citations.
Food for Fines is an initiative that is offered monthly to support the Shocker Support Locker, while providing a cheaper opportunity to pay parking citations. This semester we are also offering Supplies For Fines, which is an addition to Food for Fines.
This is an effort to help address the current needs of our students during this global pandemic. It works exactly the same as Food for Fines, but with a slight change to the number of items needed to be donated. Special thanks to the Fairmount College Student Advisory Council and Parking Services for being so helpful and supportive in implementing this addition to the program.
If you have any questions or concerns please reach out to the Student Advocate via email at student.advocate@wichita.edu
Learn more about Food/Supplies for Fines
---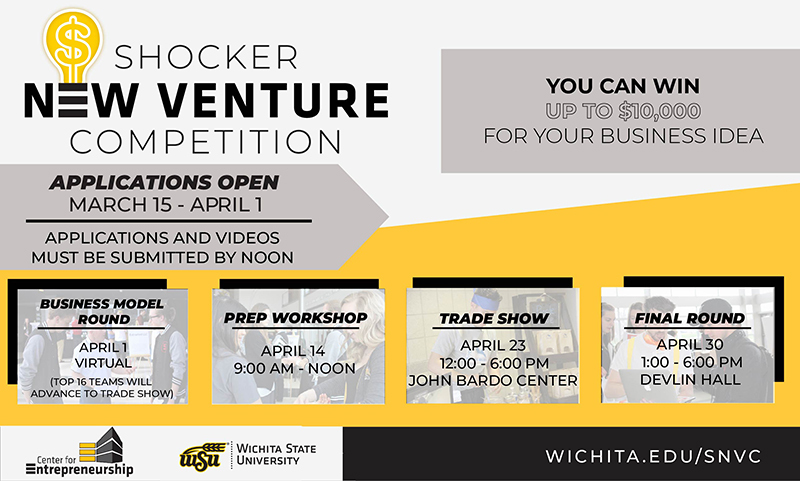 Win up to $10,000 in the Shocker New Venture Competition
The Shocker New Venture Competition is a chance for students to receive insight on their ideas to further develop the skills they need to commercialize them.
---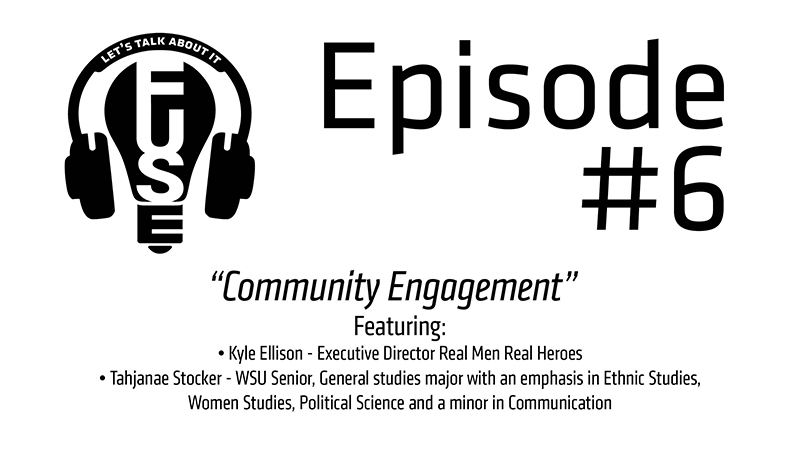 New episode of 'Let's Talk About It' launched
It's Fuse Friday, and we're launching another episode of the "Let's Talk About It" podcast. Today is all about building up our city. How do Wichitans pour back into our community and help those who need it the most? Why is that so important? Who is out there doing the important work? What gaps do we still need to fill? Here to break this down with us is Executive Director of Real Men Real Heroes, Kyle Ellison; and Wichita State senior, Tahjanae Stocker. Thanks for joining us on this episode of, "Let's Talk About It".
About "Let's Talk About It": The mission of the FUSE ICT is to prepare and inspire students to achieve their true passion and purpose; while providing the tools, opportunities, and diverse programming options for them to grow. One of the most effective tools that we have to spark dialogue and unearth passion is dialogue. Our goal with "Let's Talk About it" is to create a safe, comfortable and casual environment that will foster connection with diverse people in an effort to create meaning, ask questions and start honest conversations about the topics that matter most to college students today.
Listen on Spotify, or listen on Youtube.
---
Jennifer McDonald talks about her urban winery
From the Office of Tech Transfer and Commercialization (TTC), "Shock Talk" is a podcast highlighting innovation and entrepreneurship in Wichita. In each episode, Jacob O'Connor – a current Wichita State student – sits down with a Wichita local to hear their unique and innovative story. Episodes are 10-15 minutes long and released at 7 a.m. Fridays. Please be sure to listen on Apple Podcasts or your favorite podcast app.
In the latest episode of "Shock Talk," Jacob O'Connor sat down with Jennifer McDonald, founder and CEO of Jenny Dawn Cellars, LLC — a start-up winery and orchard in Wichita. Jennifer discusses how she successfully started a winery in an urban setting, her personal passions, and why building her company in Wichita is important to her.
---
Apply to pitch at the Mid-West Air Force Collider
Applications to pitch at the Mid-West Air Force Collider virtual event are due March 1. This virtual event, which is scheduled for April 26-30, brings the United States Air Force and the small business community together to connect and collaborate. This enables the opportunity for small business innovation to quickly deliver advanced technologies to the Air Force.
---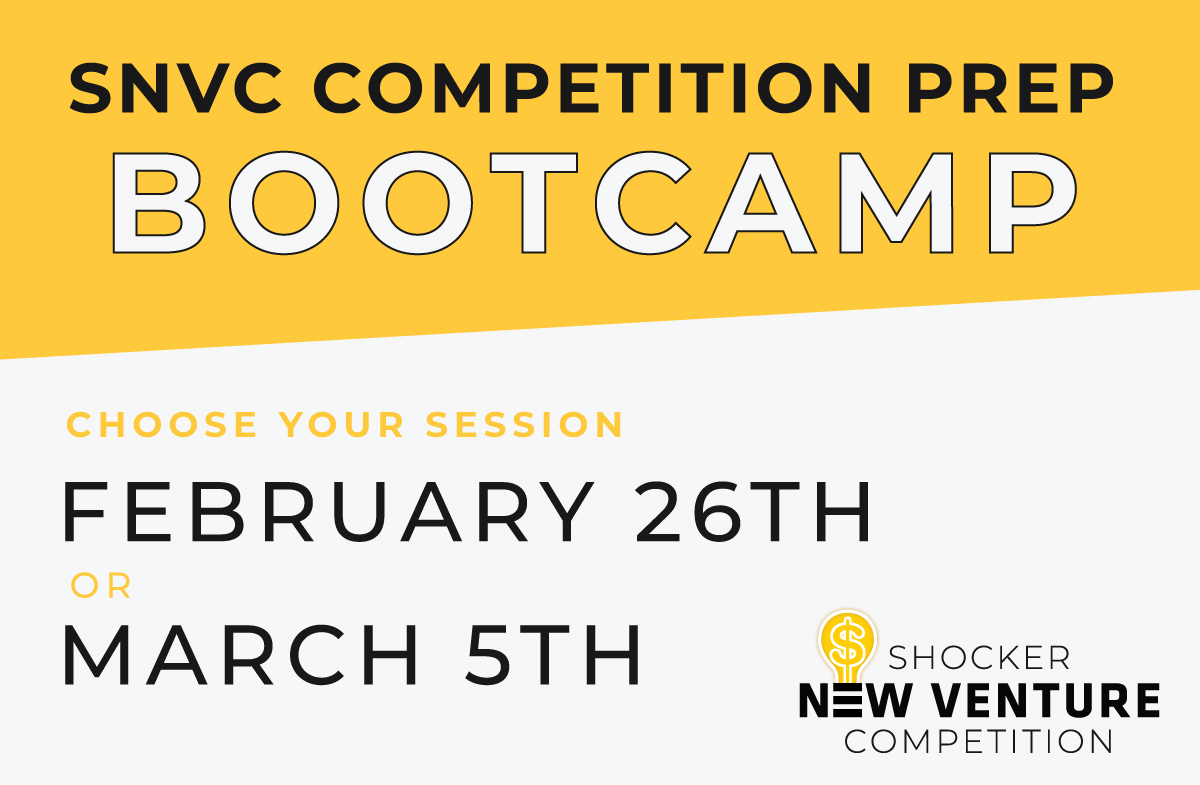 Get Ready for the Shocker New Venture Competition
You or your team will have the opportunity to pitch an idea in two 25-minute sessions, and you'll receive valuable feedback on how you might improve your idea, strategy, and presentation.
Learn more and register for a session at wichita.edu/snvc-bootcamp.
---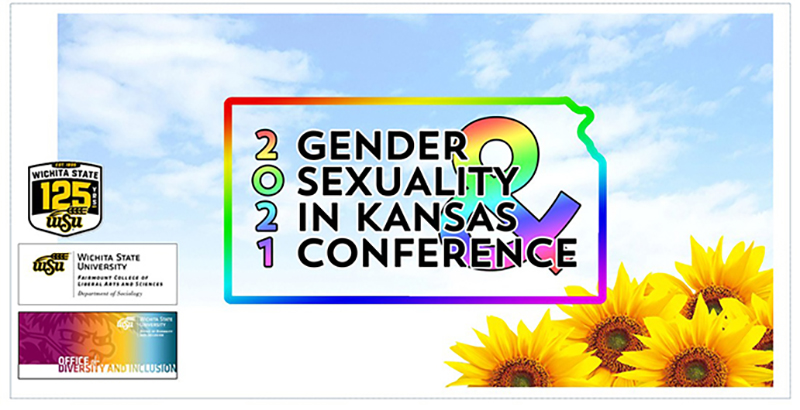 Register for the 2021 virtual Gender & Sexuality in Kansas Conference
Registration is now open for the eighth annual Gender & Sexuality in Kansas Conference, which will be held virtually on from 9 a.m. to 4:30 p.m., Friday, March 12.
Whether you plan to drop in and out to attend conference sessions or keynotes, or if you plan to the full day, attendees must you pre-register in order to receive conference Zoom links. (Note: Zoom authentication will be required, so you must create a free Zoom account if you don't yet have one). Pre-registration will be open until midnight on Monday, March 8. Conference links will be sent to those who register by Thursday, March 11.
As always, the conference is free and open to the public. To register, visit: wichita.edu/genderconference.
RESEARCH
Share your matrilineal memories
Share your unique stories of home and be a part of this research visualization, a collaboration between the Ulrich Museum and the Departments of Dance and Sociology. "Sharing Matrilineal Memories at WSU," the fourth exhibition in the "Solving for X = Identity" series is primarily focused on collecting memories of home for Wichita State students, faculty, staff, retirees, and alumni.
Please follow the link to the Google form to submit photos, as well as your responses to the following questions:
What do you remember about your mother's home?
What do you remember about your grandmother's home?
All submitted stories and images will be included in this "Solving for X" exhibition and on display in the Ulrich's Grafly Gallery from January 21 to May 8, 2021. If you have any questions, please contact Cheyla Clawson at cheyla.clawson@wichita.edu or (316) 979-3378 or Twyla Hill at twyla.hill@wichita.edu or (316) 978-7151.
---
Submit your research summary to WSU research newsletter
Do you conduct research at Wichita State? If so, we want to know about it. The Office of Research is gathering information for its Research and Innovation newsletter about all the exciting research being done at WSU. By filling out this form, we can better tell your story. It only takes about five minutes.
---
Support WSU students at the Virtual Undergraduate Research Day at the Capitol
The Undergraduate Research Day at the Capitol is being held virtually March 2-4. Faculty, staff and students are encouraged to visit the event website at http://ltblogs.fhsu.edu/urd2021/ to view the video presentations and post comments and questions.
Congratulations to the 2021 Wichita State University Student presenters:
Barrett Houchen, presenting "Investigating the Spatial Structure of Macrophomina phaseolina and Its Correlation With Biotic and Abiotic Factors in a Native Tallgrass Prairie Community."
Shamir Khan, presenting "Improving Personalized Medicine Through Systematic Protein Engineering of LDH."
Cameron McGinley, presenting "Deep Learning Detection of Phishing Emails."
Rupert Nunez, presenting "Spatiotemporal Access to Healthy Food in Sedgwick County."
Alexandra Olmstead, presenting "Computerized Sentence Building as a Therapy Tool for People with Aphasia."
STUDENT NEWS

TRIO Student Support Services is now accepting applications
Student Support Services is funded by the U.S. Department of Education to provide free academic services to students from first-generation and limited-income backgrounds, as well as students with disabilities.
The free services include: individualized tutoring, academic advising, textbook loans, assistance completing financial aid application, and scholarships exclusively for student participants.
Please refer currently enrolled students to our program, located on the third floor of Grace Wilkie Hall in Suite 309. For more information, visit Student Support Services or call 978-3715.
---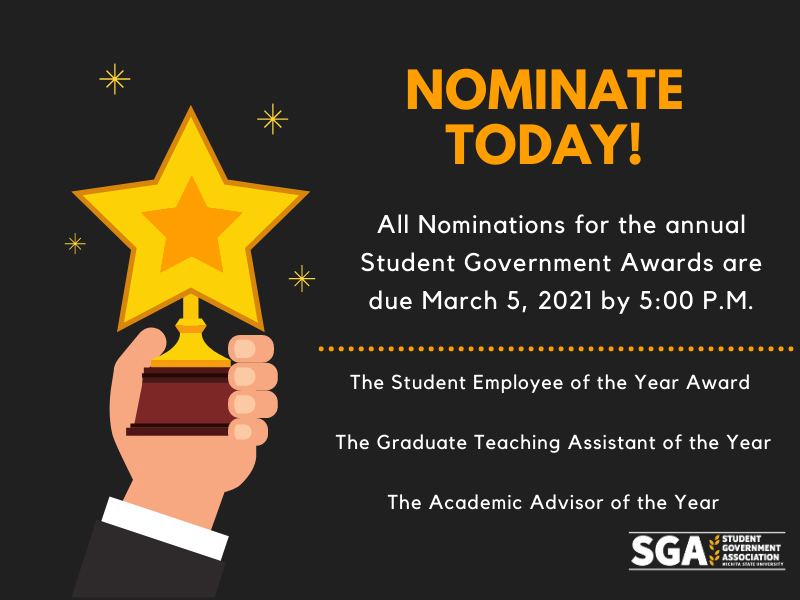 Deadline for SGA awards approaching
All three SGA Awards (The Wichita State University Student Employee of the Year Award, The Graduate Teaching Assistant of the Year, and the Academic Advisor of the Year) awards are still accepting nominations until 5 p.m. Friday, March 5. To learn more and submit a nomination, please visit wichita.edu/SGAawards. Questions? Please contact Gabriel Fonseca via email at gabriel.fonseca@wichita.edu.
APPLIED LEARNING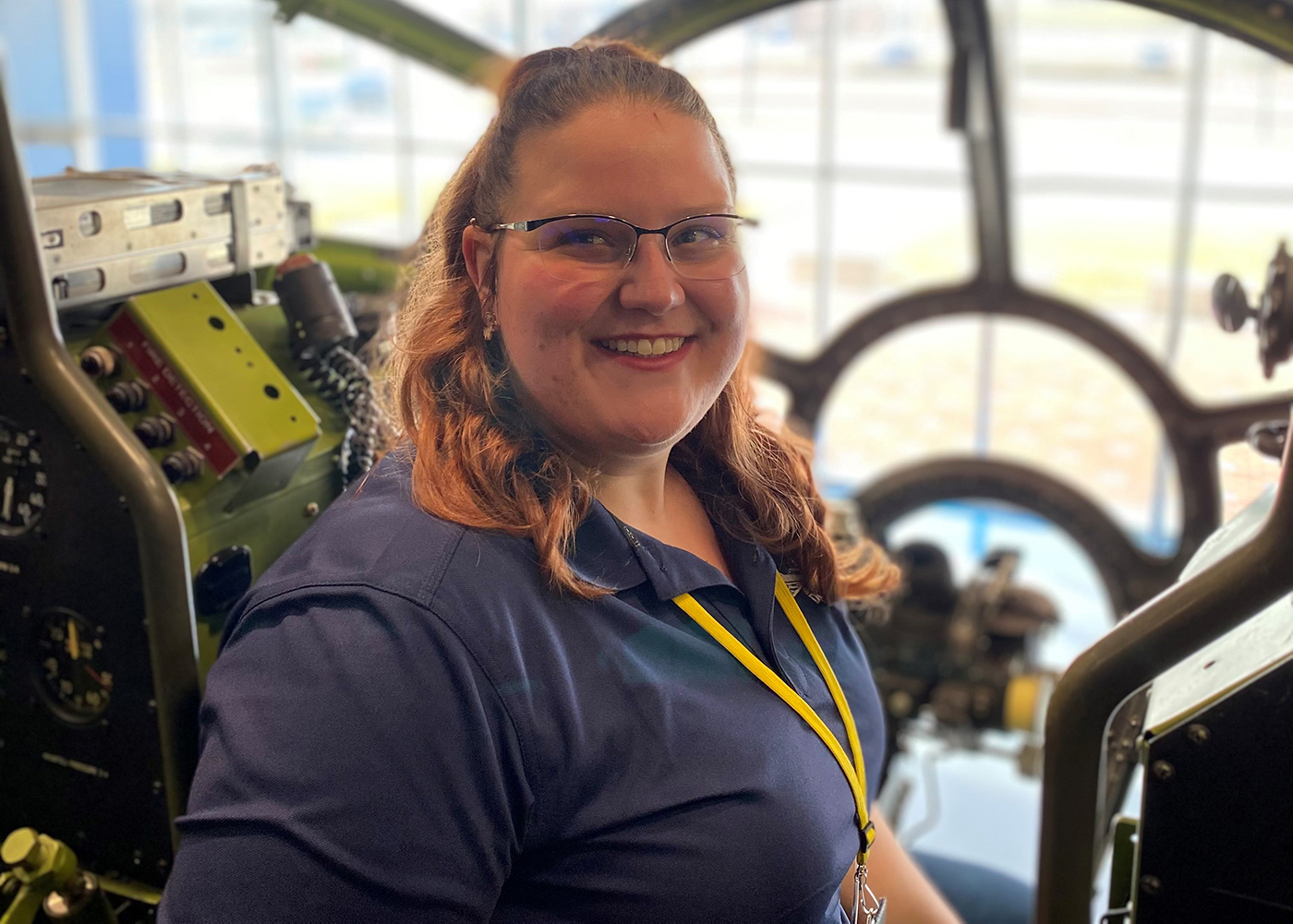 Applied learning highlight of the week: Cheyenne D. Stillinger
Major: Anthropology
Hometown: Bellevue, Nebraska
Applied Learning Project Title: Spirit AeroSystems and Doc's Friends Inc., Intern
Cheyenne Stillinger's role is to educate guests about the rich heritage of the women's impact on aviation and the B-29 Superfortress production from WWII. She met with museums and organizations to gain knowledge, researched artifacts and created information labels to highlight women around the world.
"During this internship, I have learned the importance of taking advantage of opportunities to absorb the history that makes you who you are. Continue listening to oral stories and ask questions from elders. Learn how your roots began!"
Fun facts about Cheyenne:
Member of the Wichita State Shooting Sports Team
Senior Facilitator for HOBY Kansas
Collects thimbles from new locations