SAMPE- Society for the Advancement of Materials and Prosess Engineering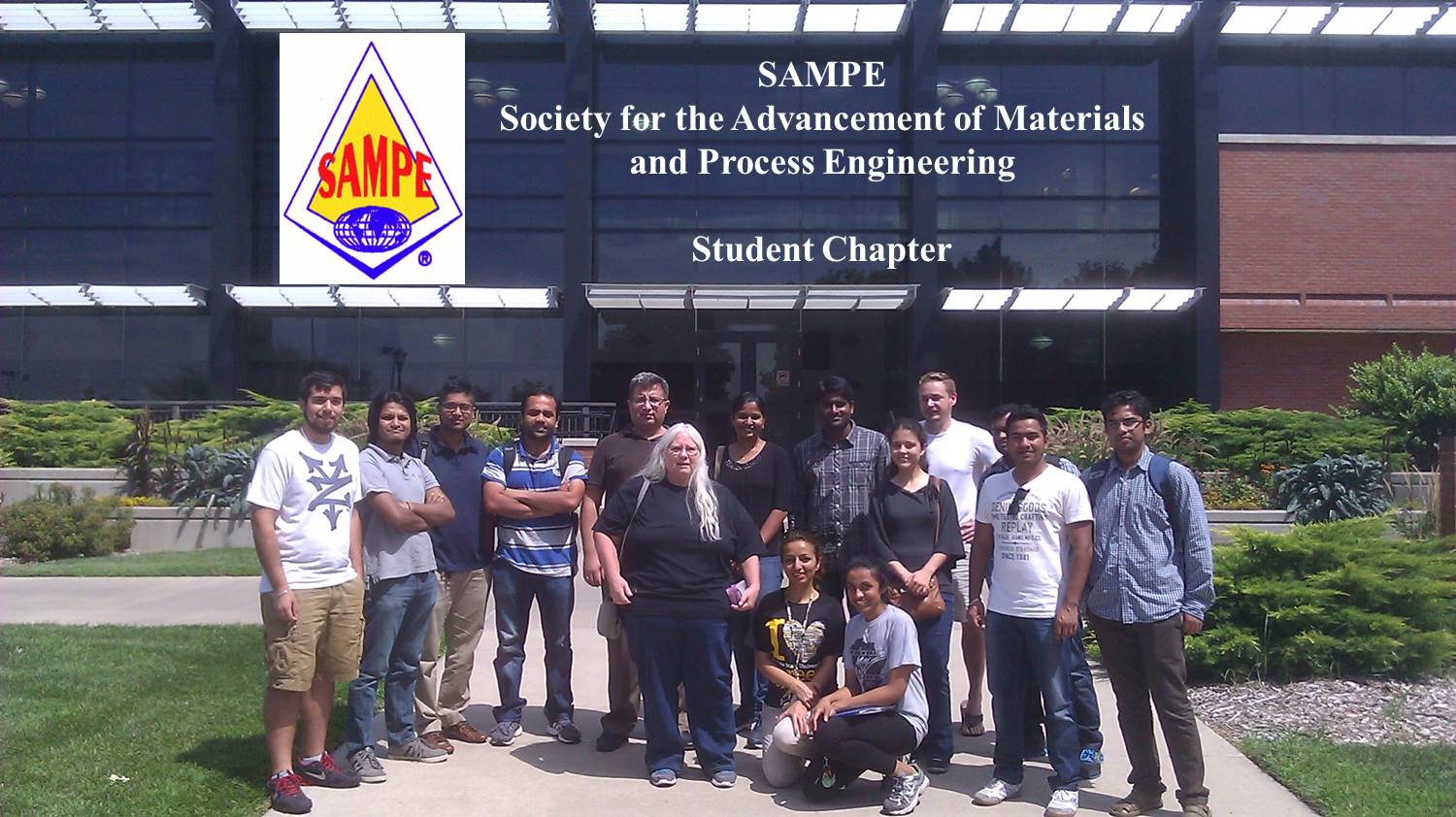 The SAMPE Student Organization is a part of the international Society for the Advancement of Materials and Prosess Engineering (SAMPE) organization which is a professional organization with a chapter in Wichita, KS. This makes it very convienient for the SAMPE student organization members to attend the local chapter's meetings. Membership gives the student discount rates to meetings and conferences. Members also have the opportunuty to attend materials research presentations every Friday on campus at WSU. Students will learn about the designing of new materials for the future in applications such as bio-implants, medication delivery, aerospace materials and many more. The purpose of the organization is to stimulate student interest in Materials Engineering, especially with regard to the advancement of the manufacturing and processing of materials, and disseminate scientific knowledge in order to play a part in providing solutions to industry's need for advanced materials. The Student organization also is involved in designing and building a robot to compete in the Mercury Remote Robot challenge at OSU in Stillwater, OK. Students can jump start their career by developing contacts in industry as well as getting experience in engineering.
Come join us and
• Network with Engineers in Industry
• Tour industry facilities
• Listen to informative and interesting speakers
• Socialize with others with like interests and have fun
We have a FB page for the WSU Mercury Remote Robot Challenge Team.
for more information please click here.